Gooooood morning!
How's everything? You are surely wondering what are these two numbers about…
Well…
4 is the number of wips ( work in progress) I'm crocheting right now… Yes 4… Is it too much? Can a girl have 4 wips? I can't resist beginning new projects that is why I have so many wips…
Do you want to have a peek? Ok…
Wip number 1: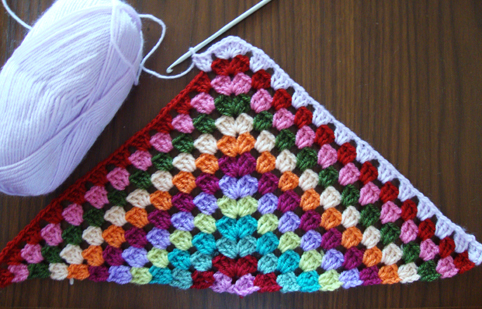 A new granny shawl… but this time I'll keep it for myself cause I really really need a big shawl for spring and fall…
I'm loving these colors… The yarn is Nako Vizon a 100% acrylic yarn with a 5mm crochet hook …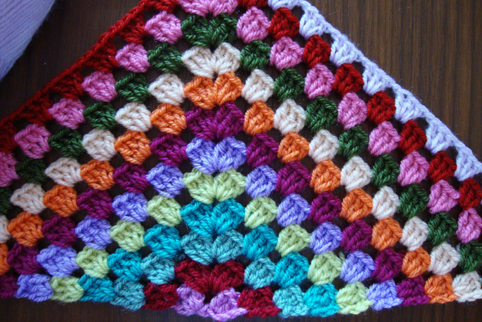 And the pattern, like for the first granny shawl, is here 😉
Wip number 2: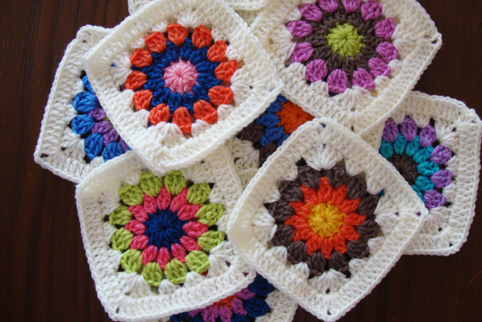 The baby blanket I'm making for my cousin. All the circles are done and I am slowly making the white border now 🙂 Very happy with these squares 🙂
Wip number 3: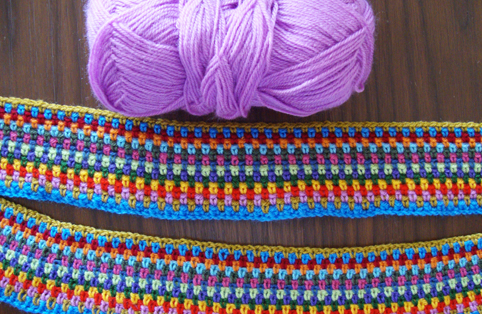 The cowl with the moss stitch… Even though I'm not sure I can still wear it this year as it's already almost spring here… I love crocheting it… stitch after stitch… I just love this stitch…did I said that before?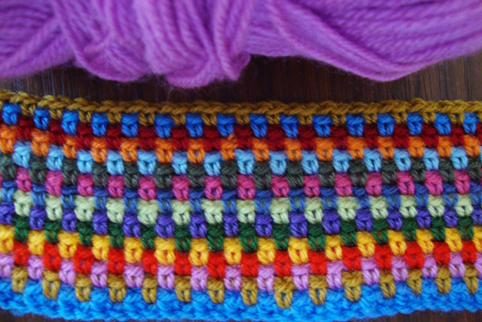 and finally Wip number 4: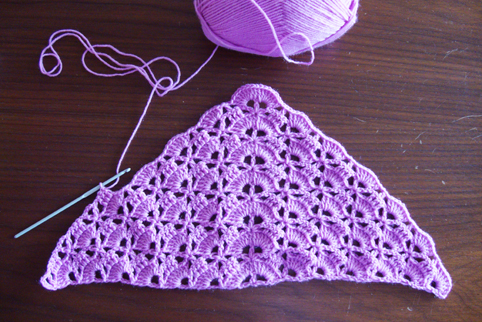 Another triangle shawl but this time with just one colour following a free pattern on Ravelry called South Bay Shawlette…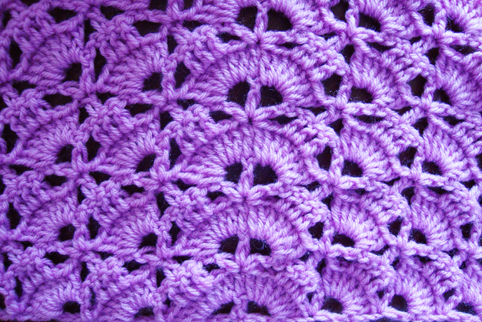 I fall in love with that shawl and could not resist beginning one … and I can tell you something …it is totally ADDICTIVE … and once you get used to the pattern it is very very easy to follow 🙂
These were my 4 wips…now for number 6… did you guess what it's about?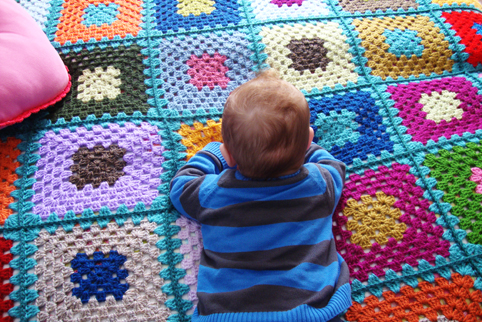 It is my little Joseph who turned 6 months old this week 🙂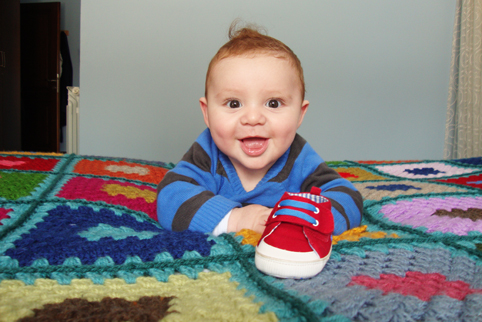 I'm crazy in love with this little guy … He's my sunshine 🙂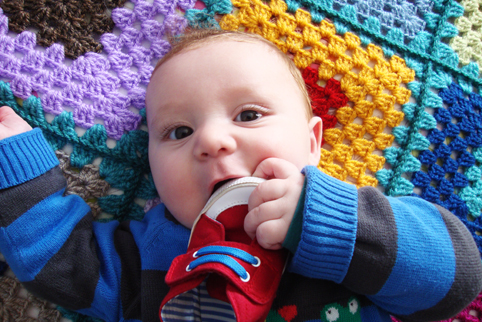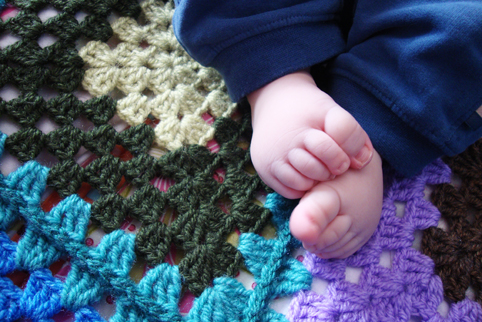 Leaving you with this cute pic of my angel's little feets …
and wishing you a beautiful day!
Love to all!
Sucrette
P.S: I am adding the "how to hide the yarn ends" post after the free patterns on the right side bar of the blog.
And on top of the right side bar you can follow me now with just one click on facebook, pinterest and instagram … will love to see you there 😉