Helloooooo there! How are you?
I've been playing with my hook and some cotton yarn in order to make something for my sitting room table… a patchwork table runner…not too big… something simple… a very graphic square I draw and which I am very pleased with right now…
Wanna see?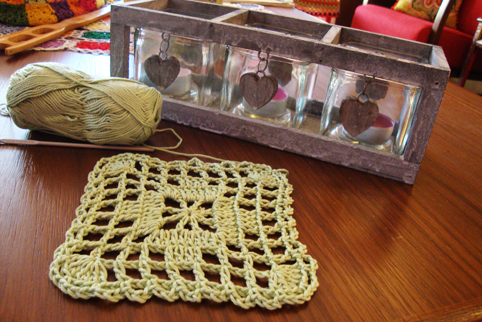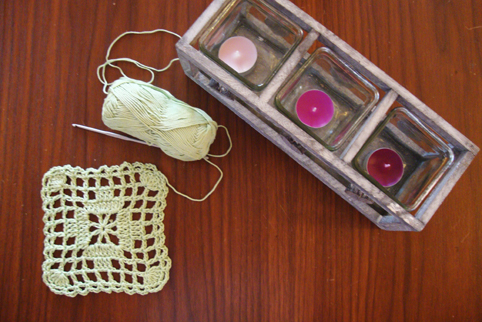 It is very simple and graphic and I kind of like that 😉 It remind me of my graphic design years in college 🙂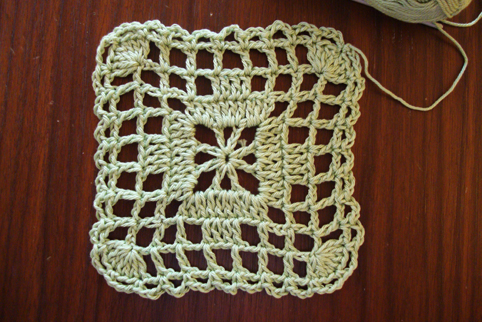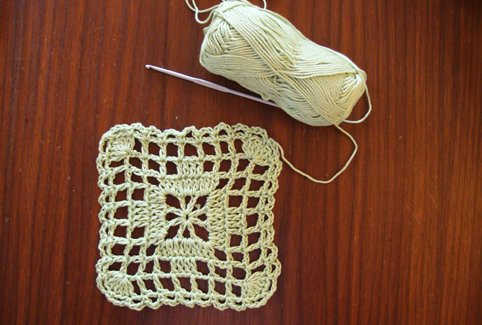 I am doing a lot of these squares right now and I'm gonna join them as-I-go…It will be very colorful but with a simple design… I'll prepare a graphic pattern for it also…if you're interested in making one too… this square can be used to make coasters, cushions and even summer blankets …why not 😉
On the other side, I'm spending a lot of my me-time in my craft room with my brushes and painting 🙂 Oh how I love that!!!!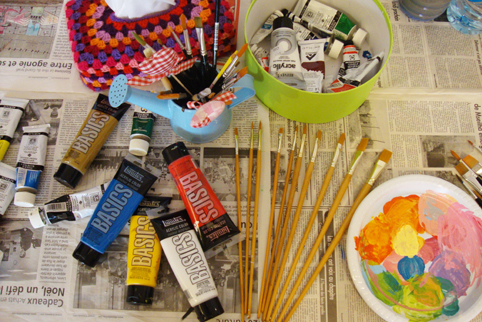 I've spoiled myself with a set of new brushes and I am right now finishing a very old big painting I started before getting pregnant with baby Joe…yes, before 🙂 and that was long ago 😉
Here is a little peek …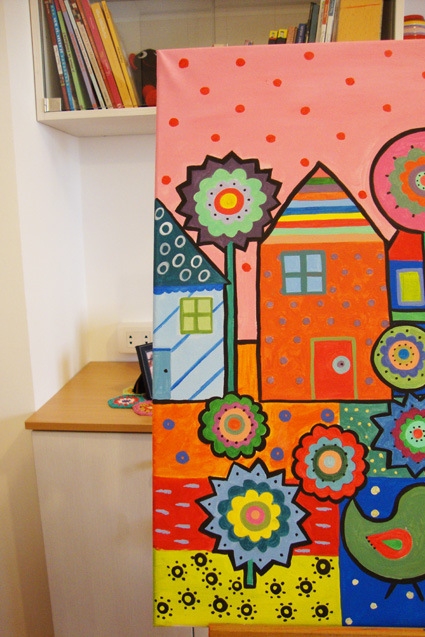 It is too colorful …but I kind of like that 😉
I hope that you are making things that makes you happy today…
I am sending you kisses, hugs, sunshine and happy thoughts
Have a good day!
Sucrette