Hello lovelies!
How was your weekend?
Today is a special post cause it is a double tadaaa one 🙂 Yes two finished projects to show you 🙂
Number oooooooone….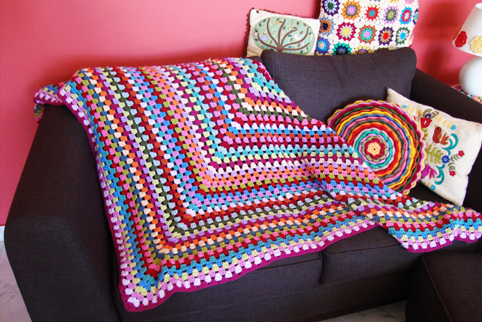 My granny shawl … finally finished and looking gorgeous 🙂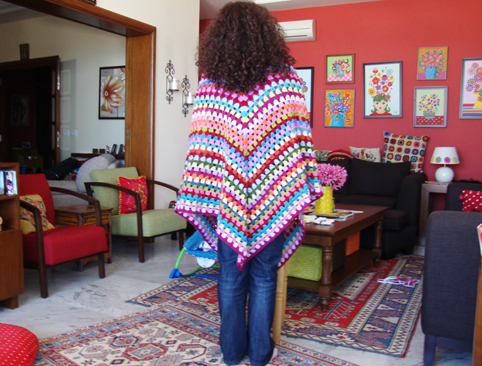 I love it! Too bad it is already very hot now here and I'll have to wait for september to wear it 🙁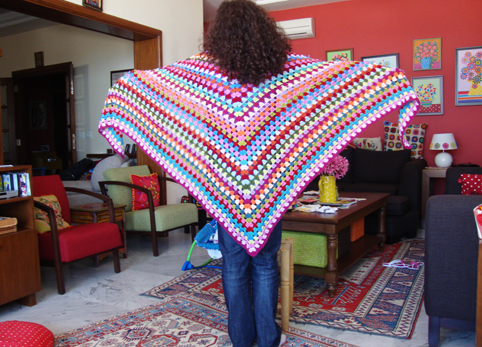 Crocheted with my beloved 100% acrylic yarn nako vizon …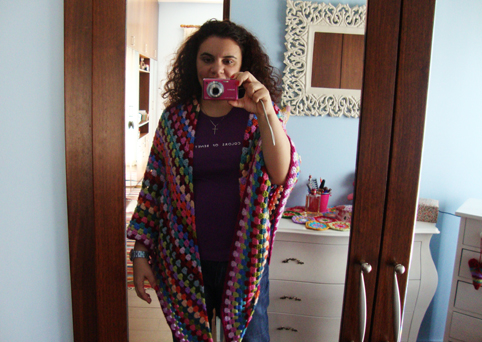 Following this very easy pattern … It was a real pleasure to make and I am deeply in love 🙂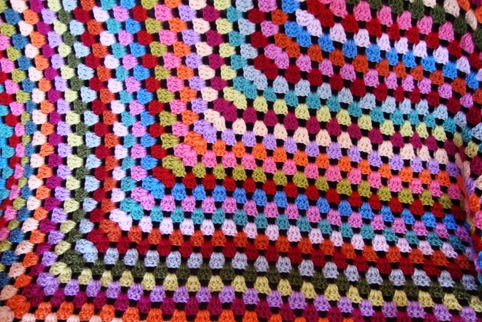 As for number twooooooooo…It is a before-after kind of project…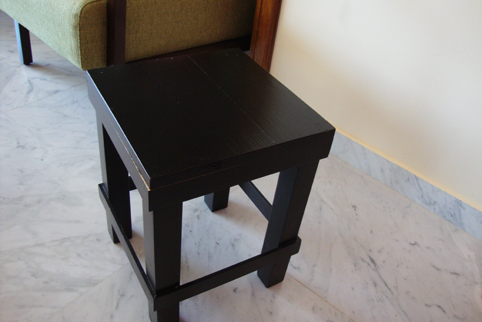 A very ugly black wooden stool I totally forgot about it in my attic… and I saw it and thought: what if I make for it a crocheted cover and use it to hold one of my green plants 😉
soooooo there it is: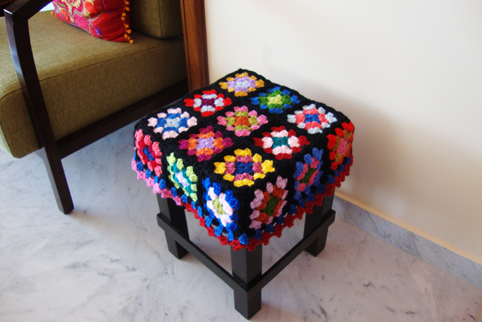 Granny square cover of course…what else ? 😉 made with leftover yarn ….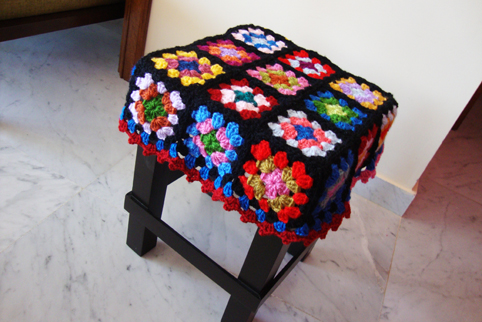 I love the contrast between the black and the other colours 🙂 mmmmh
and here it stands now…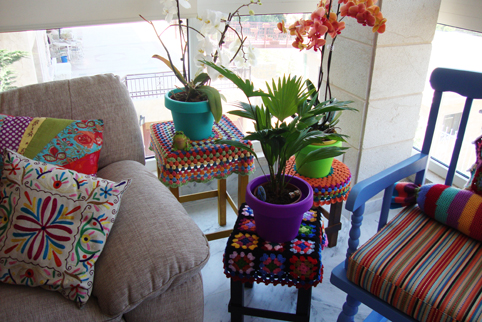 What do you think?
Did you like my two "projects'?
Now, I have a long project for the summer…It is burning in my head and I started it last night…mmmmmh…I am totally totally totally excited about it… I love it too too much…and I can't wait to show it to you…
So, stay tuned my friend…
Sending you love, kisses and sunshine 🙂
Sucrette