Good morning sweeties,
How's everything? Are you enjoying summer?
Last week I discovered a very cute book and since that moment I am totally addicted…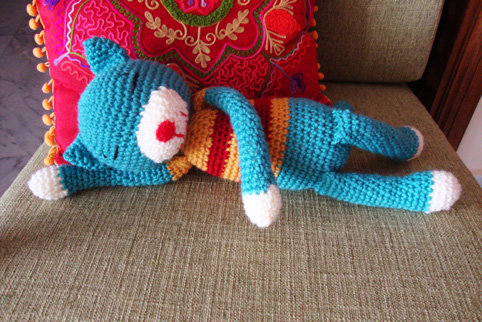 Totally in love with that little cat…and totally addicted in the "making-process" of it 🙂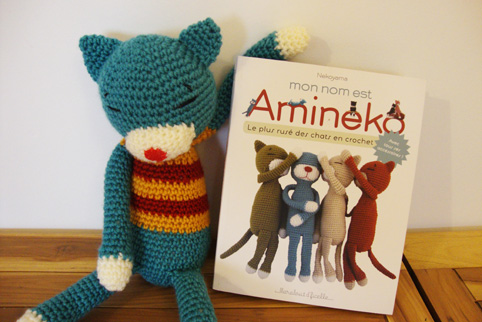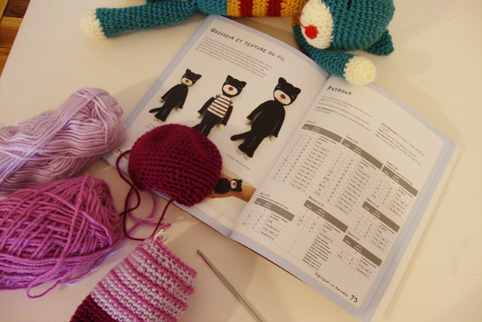 I started my second "amineko" yesterday. He needs a friend no? 🙂 Look how he is patiently waiting for me to finish his friend 😉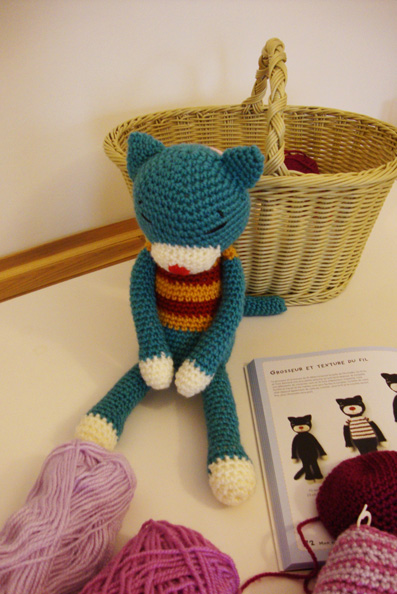 Ami means friend and neko means cat in japanese. The book is a japanese one but it has been tranlated into english and french. I just "love" japanese books. Aren't they the best?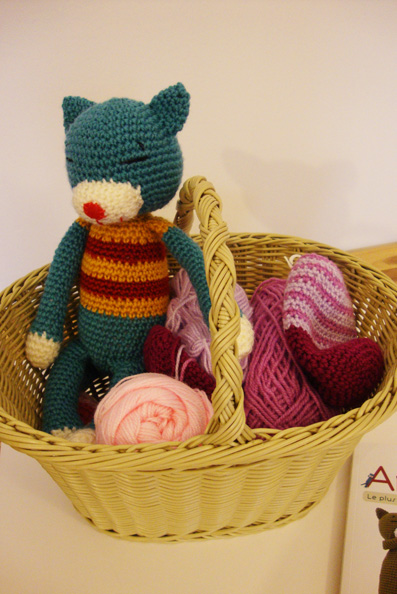 It is a very easy to make cat , the instructions of the book are very clear and simple and there is a very funny story about amineko.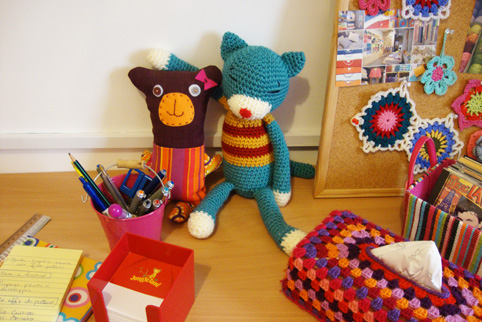 Now I am totally into making "amineko"s. How many will I crochet? 😀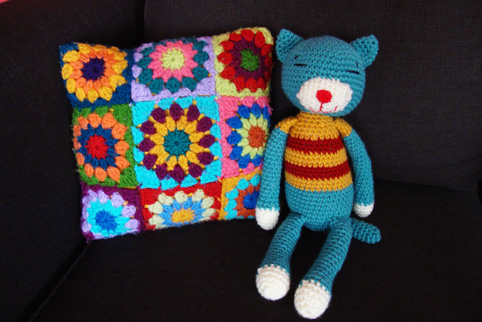 I will not stop with just two …I am sure… I left all my wips behind and I am enjoying enjoying enjoying to the max this amigurumi cute cat…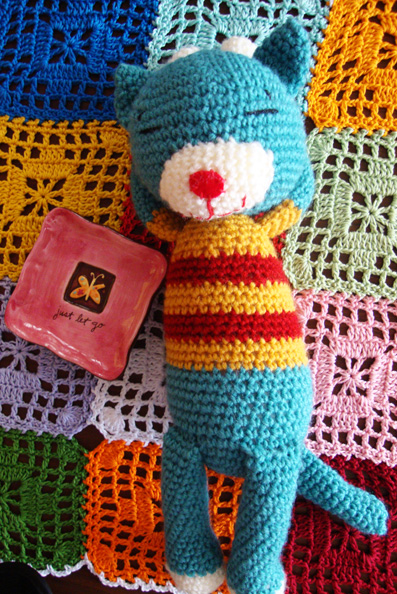 Isn't it adorable?
If you would fancy making an amineko…
You can find here the book in english.
And for my french ladies, you can find it here 😉
I also changed the books in the left sidebar of the blog, if you love to take a peek, they are all wonderfull !!
And one more little thing before I go… You can now leave a comment on the post…It wasn't working on my last one and I was feeling miserable without all your kind words…It really means a lot to me… Just say hello so I know that you are here… it makes me really happy…
Wishing you sunshine, love, peace and many many moments of joy…
Sucrette