Good morning lovely ladies,
Because I so want to get rid of my old stash of Nako yarn in order to buy new kind of yarn,
and because I want to start a long project,
and because I want to work on a simple-pattern-project that I can easily carry everywhere and I can grap whenever I want
I started: Love Birds.
I started Love Birds with a little fear (I must confess) because it is a very big project (a blanket to cover our double sized bed with more than a 100 squares) and every square is crocheted with only a couple of colors.
Wanna see?
Let's take first a look at the yarn…mmmh…my favorite part: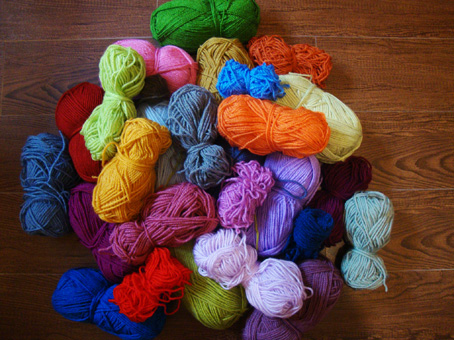 I will not buy ANY NEW yarn for this project before I finish AAALLL this 🙂 This is my 2012 first goal 🙂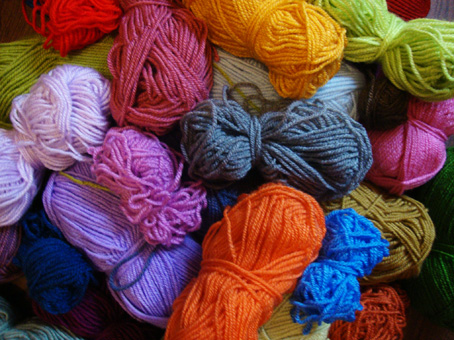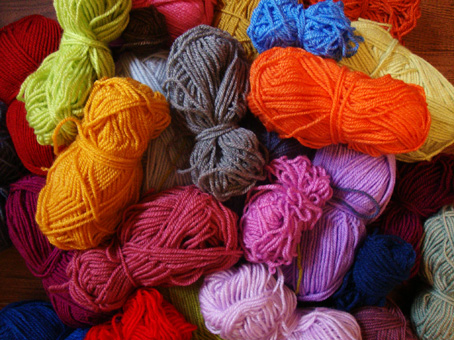 I will only buy for the joining because I'll need then more than one ball from the same color.
I did not decide how I'm gonna join and with what color, I'll have to crochet some squares first 😉
Ok, let's take a look at the squares.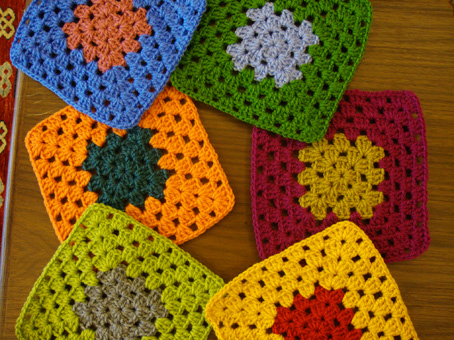 Yes granny squares! what else? 😉 Simple, traditional, granny squares with a couple of colors each! I don't know why the pics are a little "yellowy" maybe it is due to the grey weather … but "live" the colors are yummy 😉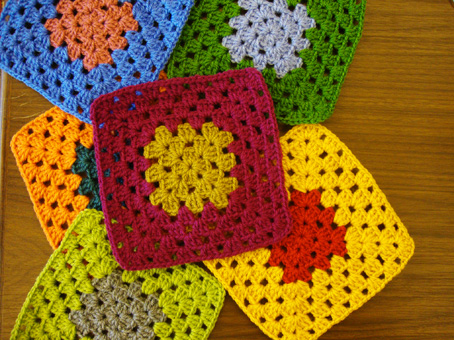 You, surely, understood now why I called it Love Birds… because each square is made with two colors and because it is for our bed 🙂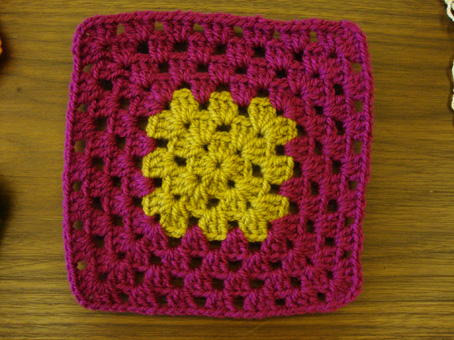 I'm crossing now my fingers to be able to accomplish such a big project… I need your support and your sweet words as always for an everyday's push …I'm counting on you my dearest friends 😉
Love Birds will be my BIG project of the year! Yeaaaaaaaaaaaaah! 
Thank you for visiting today…
Have a super weekend!
Sucrette