Hello my friend!
Hope you're spending a joyful week end…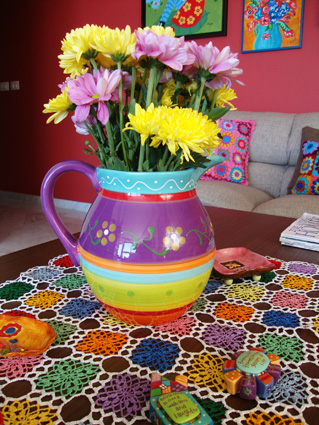 Today, I want to show you my new pitcher… Isn't it lovely?  I adore it 🙂 It is hand painted and so colorful and fresh…I could not resist … 🙂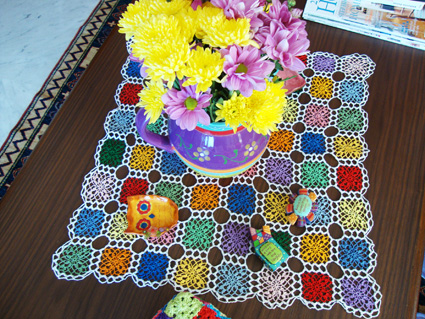 and do you see this colorful doily? Isn't it beautiful? I crocheted it 7 years ago when I was newly wed 🙂 I was sooo patient before having kids 🙂 hehe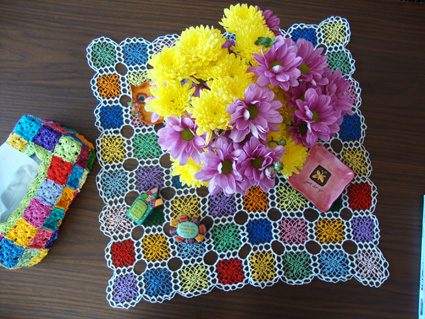 I used to crochet with very thin thread and a very tiny crochet hook… but that was long time ago…before discovering the joy of crocheting with thick colorful yarn 🙂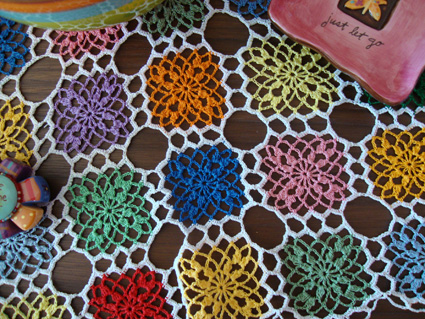 I think I can not make anymore this kind of project : sooo many small squares crocheted with a tiny tiny kind of thread… can you?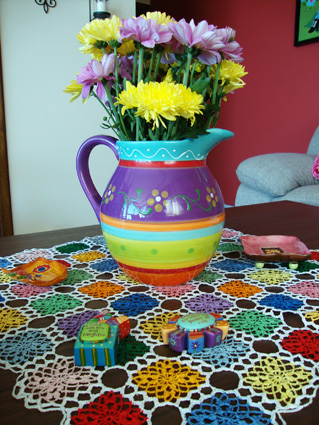 Can you mix between to different kind of crochet wips? one with chunky yarn and another with very very thin kind of thread? and enjoy them both?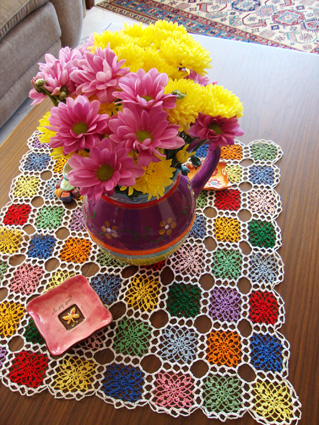 I, myself, could not…I can easily mix between many wips but with the same kind of yarn…and I think that crocheting with very thin thread is somehow boring and too long … Can not make you wait too long between two tadaaaaaaaa 😉 hehe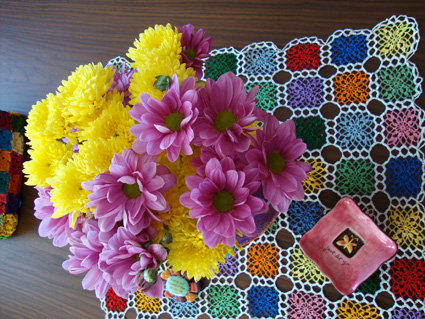 So, if you're working on colorful tiny crochet project or you already did something similar in the past I would really really appreciate to see your pics…
Have to go now…
Thank you so much for visiting today and a BIG thank you for being here and leaving such sweet messages …
Have a wonderful week end!
Sucrette