Good morning sweet people around the globe,
Two days ago I received a phone call from my favorite yarn shop…The lovely lady there told me with her innocent voice: "We've got some new yarn with beautiful colors if you want to see …come take a look" and you imagine my reaction…New yarn? mmmh….do I need new yarn? Didn't I have enough? Should I go there? etc etc…but I couldn't resist the temptation….I will go…I said to myself…I will go and I will only take a look…a smell and a touch 😀 and I WILL NOT BUY ANY!!
Hehe what a lie! Me …entering a yarn shop and leaving without any bag in my hands…hehe
So, as you guessed, I brought back home some new yarn…and I could'nt wait to show you….
First, I've got 10 Mirage yarn…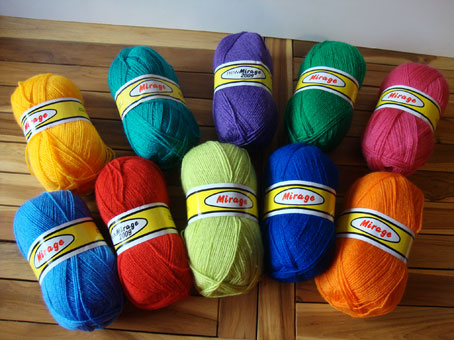 Mirage is a lovely 100% acrylic yarn thinner than the Nako Vizon one…It is worked with a 3mm crochet hook but I love its softness…a pure pleasure to work with…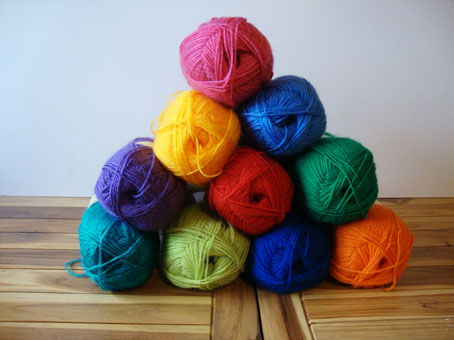 and the colors are beautiful, don't you think?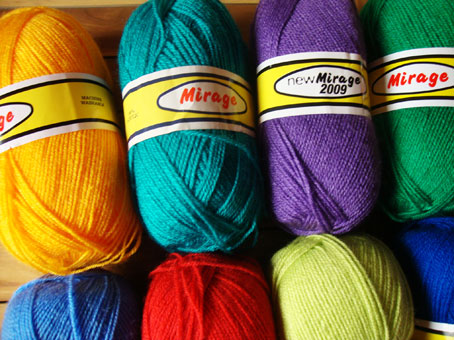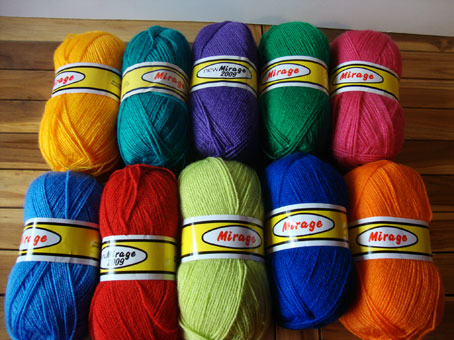 Then I've brought back also two "Nako Lollipop"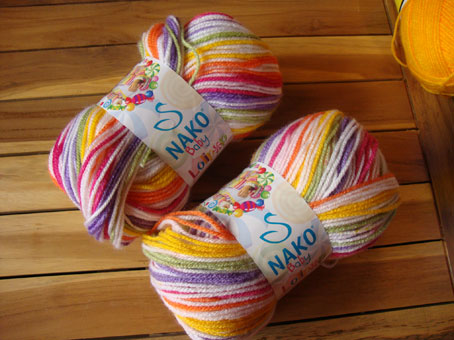 I don't know why I bought them …I don't usually love to work with a mixed-colored yarn (I can not find the name of that kind of yarn…sorry…) but I loved the colors and I said why not?…I can't wait to try them…
and…to save the best for the last…
Something new in the Nako family…something called: Superlambs special …with stunning colors…I couldn't resist…When I saw them I fall totally in love with their color choice…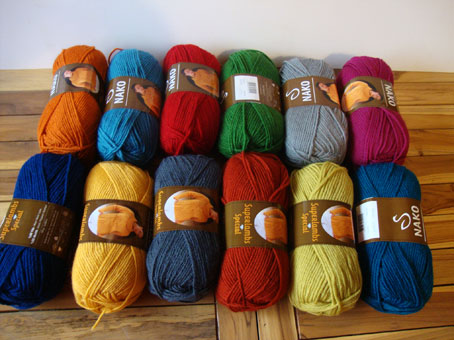 They are a mixture 50%wool 50%acrylic worked with a 5mm crochet hook…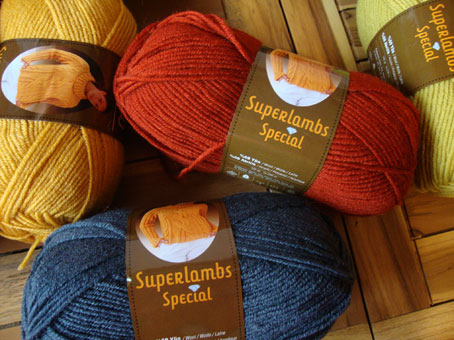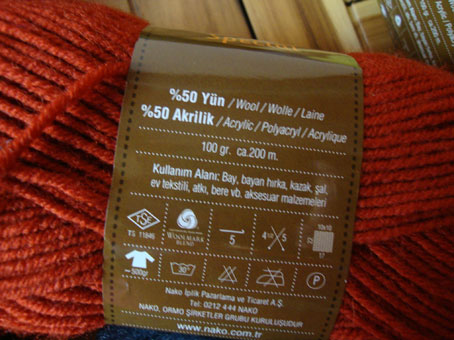 and I can tell you something …believe me or not…the colors are much more beautiful "live" than in the pics…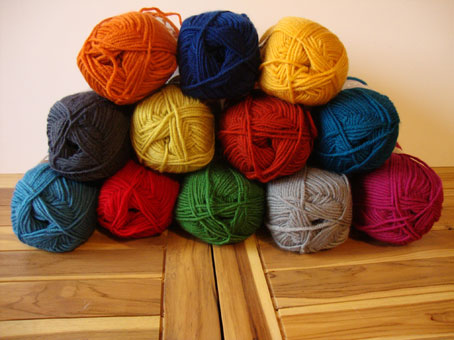 Bold but not too bright…just my kind of colors…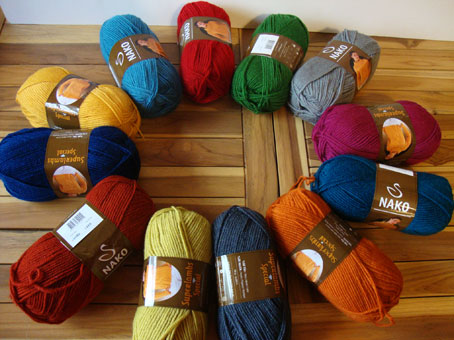 And I can not resist starting something with them…even though I have two wips on the go….could I resist? I don't think so…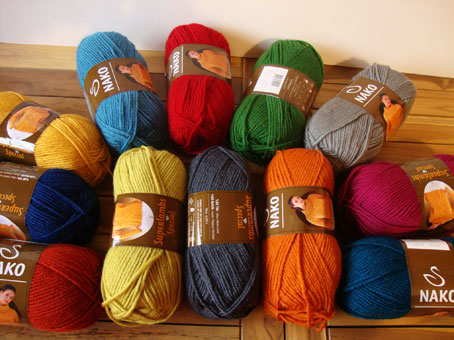 Have a colorful day my friend
and see you very soon 😉
Sucrette
P.S: Thank you so much for your marvellous response concerning Miss T. the turtle, I am more than happy that you loved her that much 🙂 THANK YOU!