Good morning!
I finished the cover for the pink stool but I tried it on a red stool I had at home and it was better. Much better…
Wanna see? Ok
Here is the red stool before: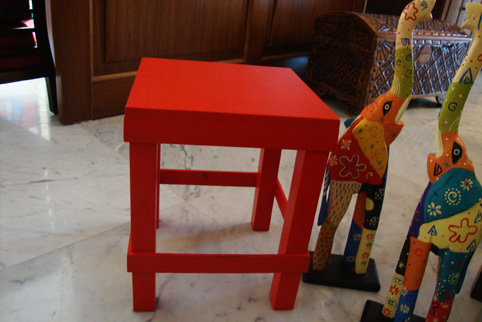 And here it is after….Tadaaaaaaaaaaaa…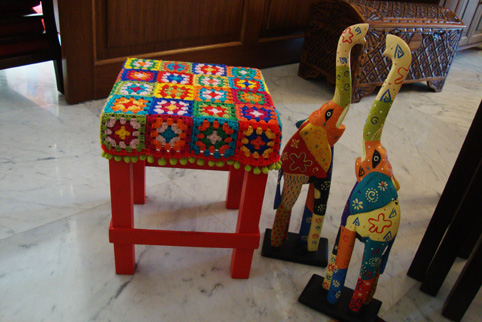 Very happy with the result I must confess…
Here are for you some pics to enjoy 😉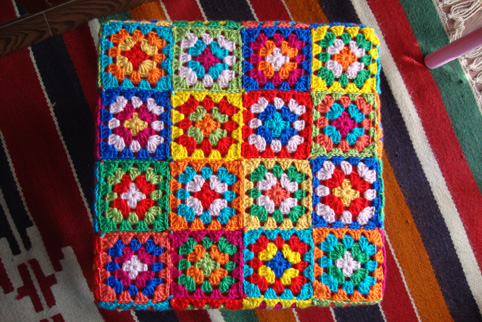 A view from above…pretty colorful granny squares joined together as-I-go …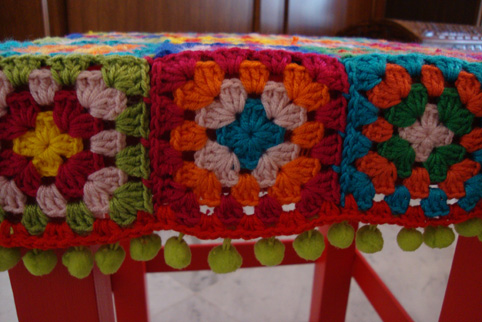 I've added a trim of green pompom and I love love love it 🙂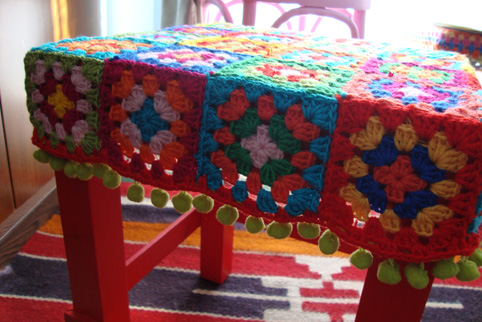 This stool is a special order for a very kind lady… Even though I wished it was mine I am very happy that she loved it 😀 and that it will be cherished in its new home 🙂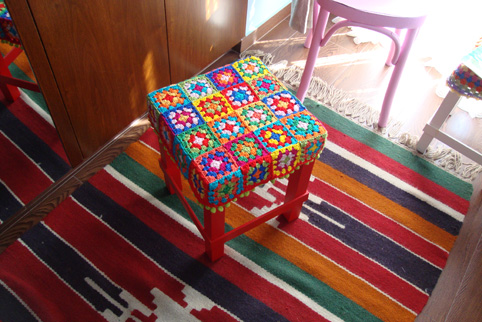 Here is "Mustard" saying goodbye to his friend…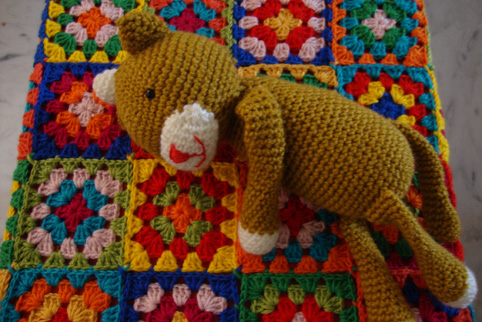 He was with me during all the steps of the stool's making 😉
For this stool I used this yarn worked with a 2.5mm crochet hook.
Now I am finishing a second cover with the rico creative cotton. (I began this cover 14 months ago but did not blogged about it) This second cover will be for the pink stool. More about this in a next post 😉
Have to go now…
I hope that you loved the stool…
It is already gone to its new home and I kind of missed it here…
Have a lovely day!
Sucrette