Hello my friend!
I need your advice…
This is what it's all about…
a rocking chair…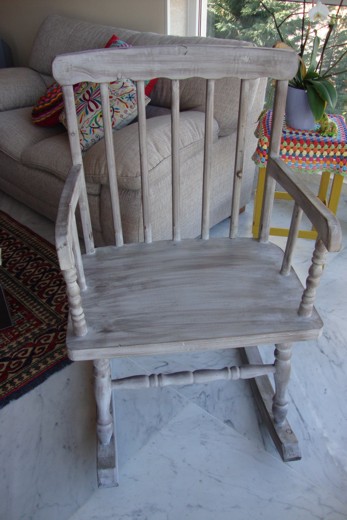 I found this vintage rocking chair in a flea market and fall in love with it, with its shape but not with its color 🙁 a vintage grey…
Hubby loves the color as it is…
not me…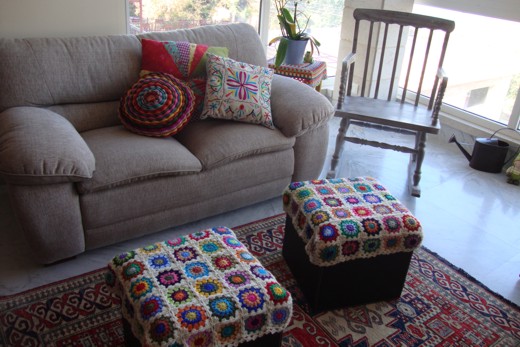 I tried to add some colors…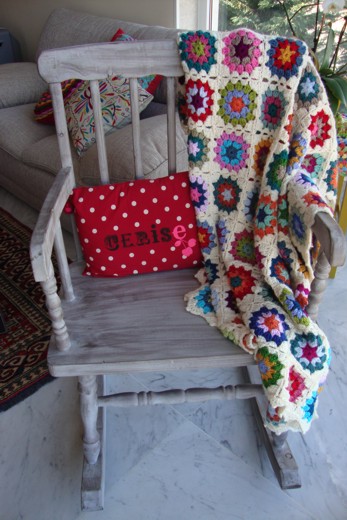 but I'm still not totally satisfied with the result…
I have to paint it 🙂 and I am quite sure that hubby will love it even more if it is in another color…
So, I need your advice…
What color should I paint it? I'm thinking about a lime green or maybe a lavender blue…what do you think?
And I have to make a seat for it too … a lovely colorful seat 😉
Waiting for your wonderful advice …
Kisses!
Sucrette