Hello lovelies,
Hope you're having a fun week end!
Tonight I want to share with you the wonderful GIANT Granny that Susana just finished ! She participated in our lovely and fun GIANT Granny Challenge and she did it! A beautiful 100 rounds GIANT! and the edging is lovely too… Here it is…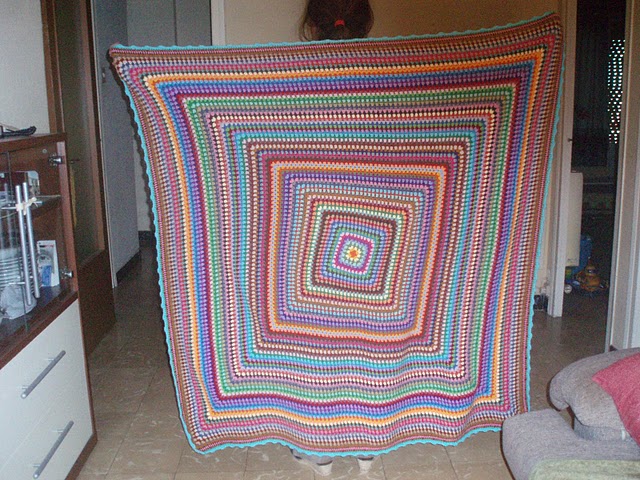 A real piece of art!
Congratulations Susana!
Susana has a beautiful blog you must visit! and to see more pics of this amazing blanket click here and you go straight to her post 😉
Enjoy your visit!
Ciaoooooo
Sucrette