Hellooooooooooooo!
I'm very proud to show you today my baby granny blanket in all its glory 🙂 Tadaaaaaaaaaaaaaa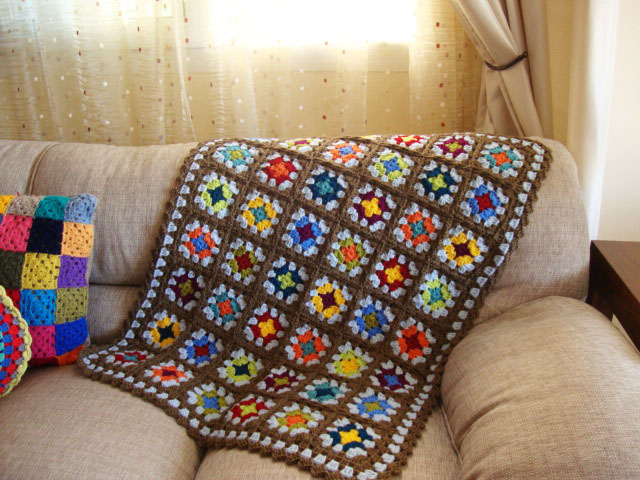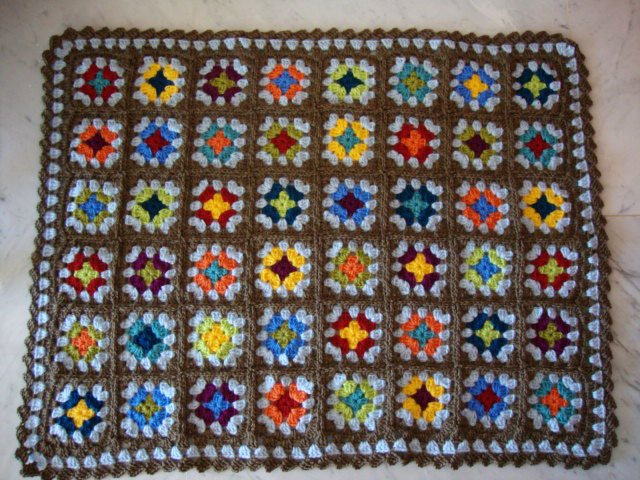 This blanket was crocheted with the Nako Vizon …a 100% acrylic yarn with a 4mm crochet hook.
It is made with 48 traditional 4 rounds granny squares joined together as-I-go…
You can find the graphic pattern for the traditional granny square HERE!
And for the joining-as-you-go method, I use Lucy's wonderful tuto that you can find HERE 🙂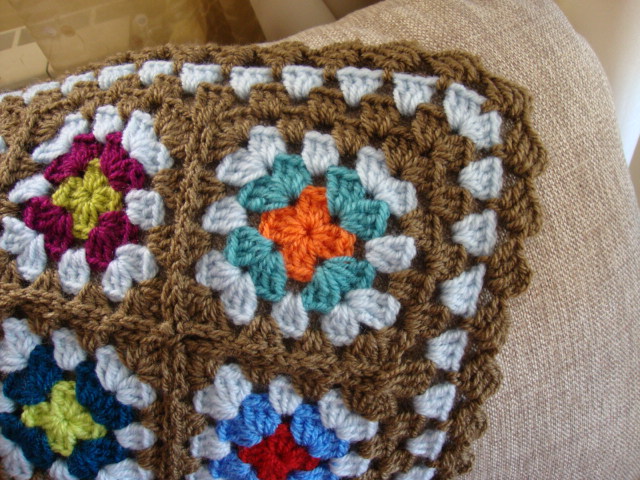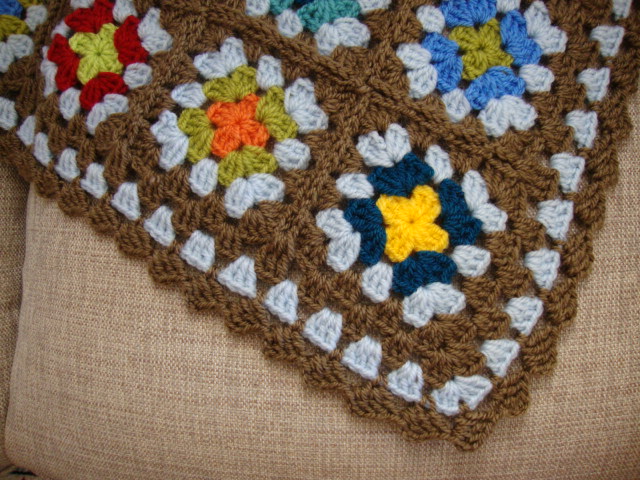 The edging is crocheted with two granny rounds (1 in brown followed by 1 in blue) then a round of my favorite ole-ole border that you can find HERE 🙂 I just love this border and I can't help my-self using it everytime 🙂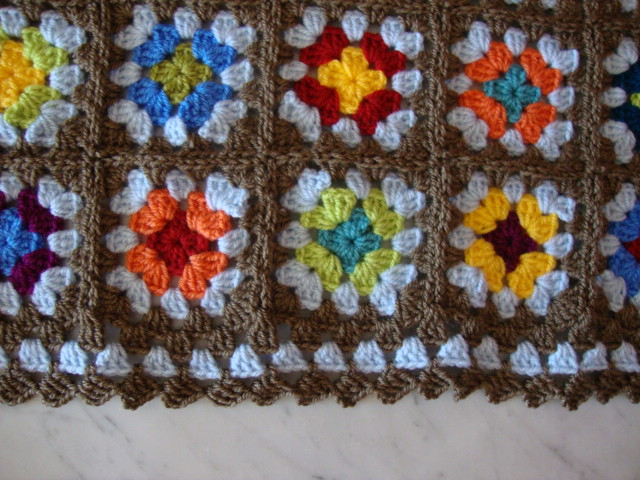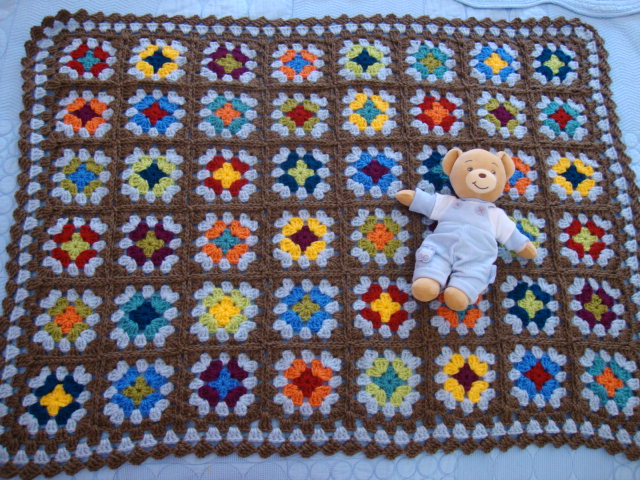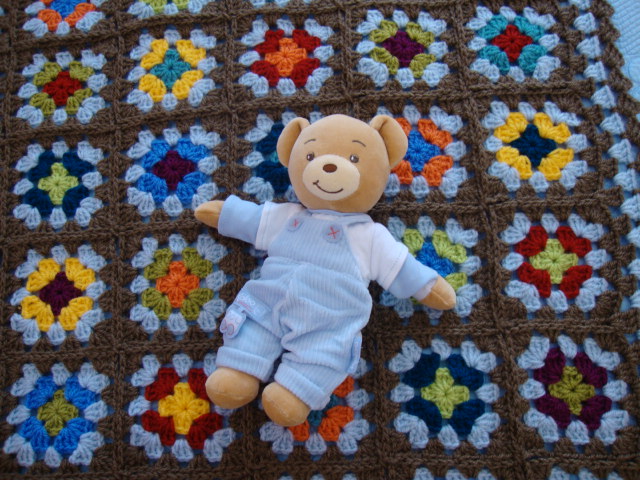 Now I'm taking extreme pleasure in buying boys's toys 🙂 after many years of princesses and pink stuff 🙂
 Like this cute little bear… Isn't it adorable?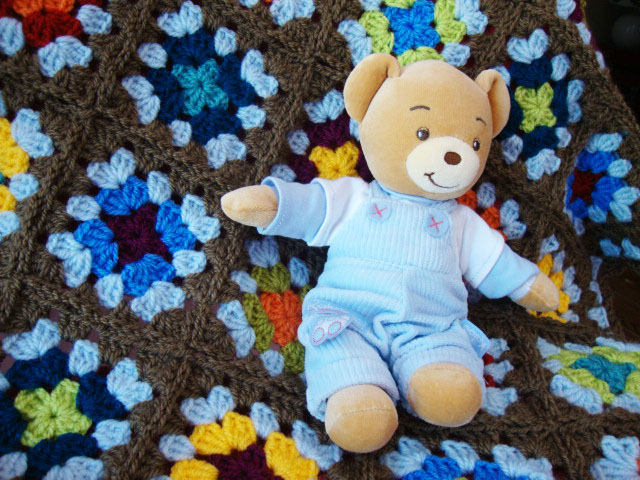 Or these little colorful wood cars …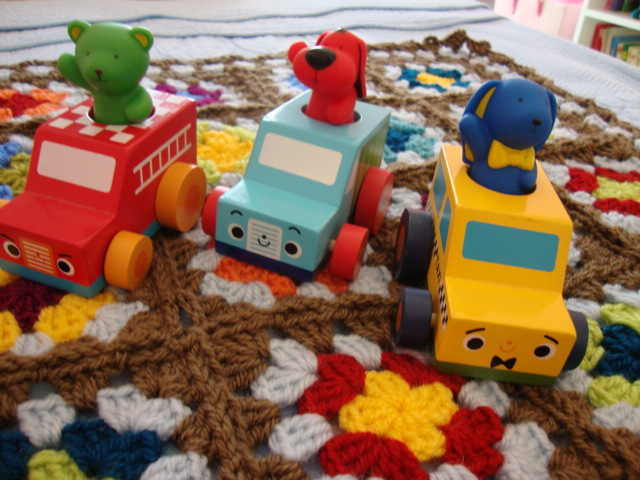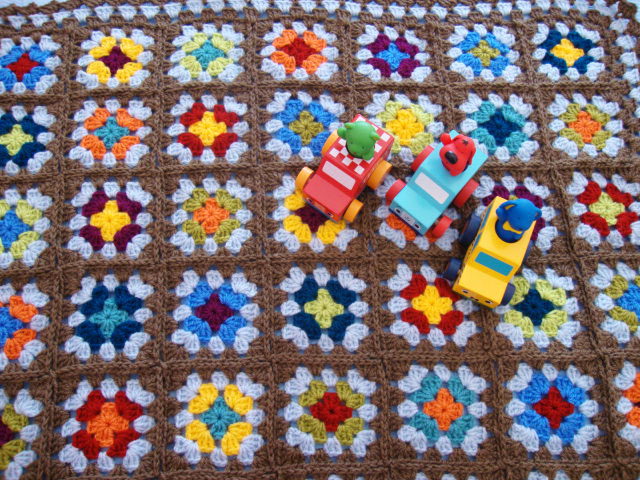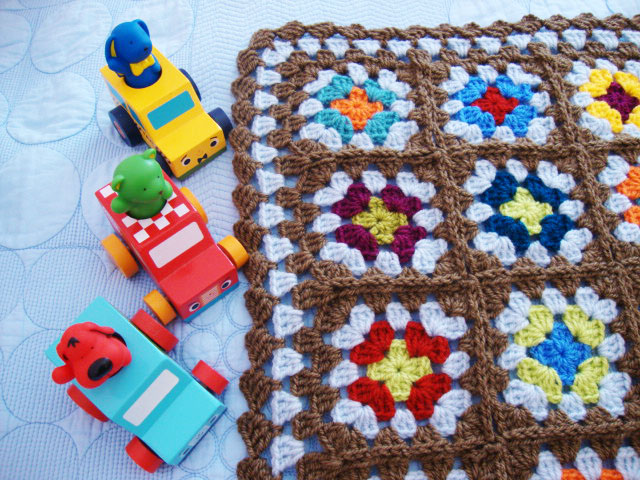 Before I go today, I want to thank you all for the wonderful comments you leave here. I'm trying my best to write a small thank you to each one of you but sometimes I just can't… so if I'm not answering you back, do excuse me…I always visit your blog and follow it with my reader but I don't often have enough time to leave comments 🙁
I wish you a wonderful and colorful day…
Here the weather is soooo hot and sunny I can barely move 🙂
BIG BIG kisses!
Sucrette