Hello sweeties!
How's everything? Hope all is great for you! I am now in my 24th week of pregnancy and I'm feeling good so far…the baby is kicking me a lot and I must confess that this is one of the best things I just love about being pregnant 🙂
Last week, I started a new blanket for him! This is his second one. The first was the joyful ripple if you still remember!
Well, this second blanket will be a granny one for the coldest days of winter as I'm crocheting it with the Nako Vizon yarn and a 4.5mm crochet hook…Wanna see some pics?
First I chose some colors…9 bright and lovely colors for the first two rounds of each granny…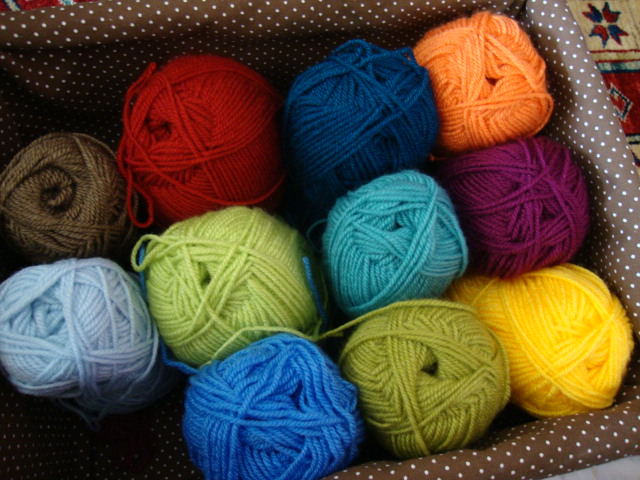 and two colors for round3 and 4 of each square…A lovely light blue with a beautiful brown …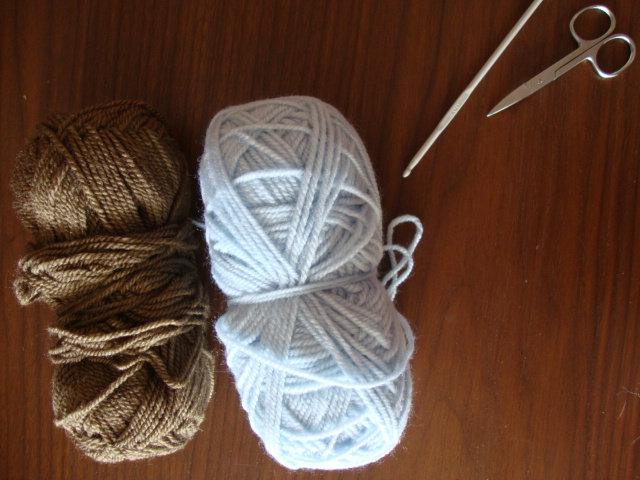 and then I started some grannies just to try out the result of this combination-idea I had on my mind for weeks 😉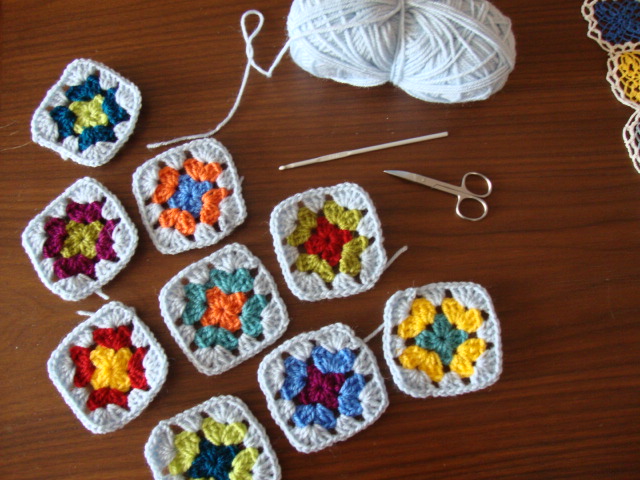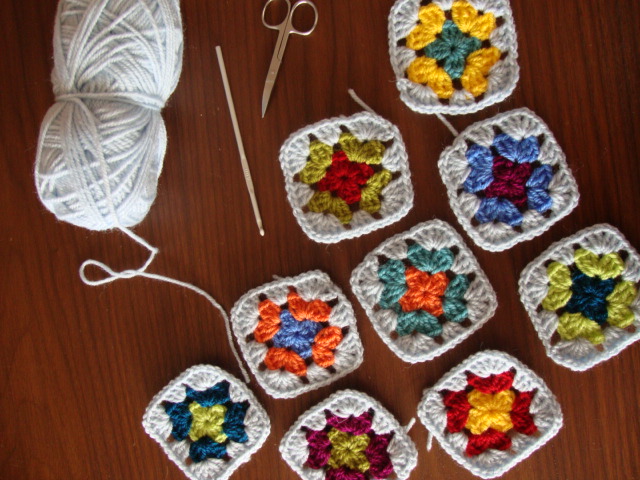 and I made 9 colorful 2 rounds-squares … and then I crocheted the third round in light blue…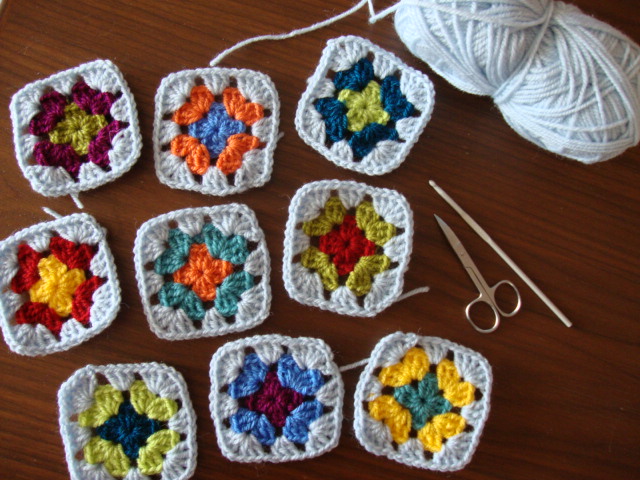 then I added a 4th round in brown…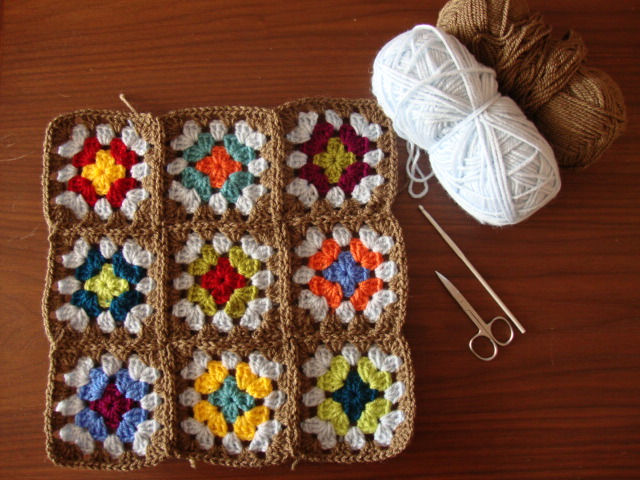 I'm joining the squares with this 4th round using the join-as-I-go method…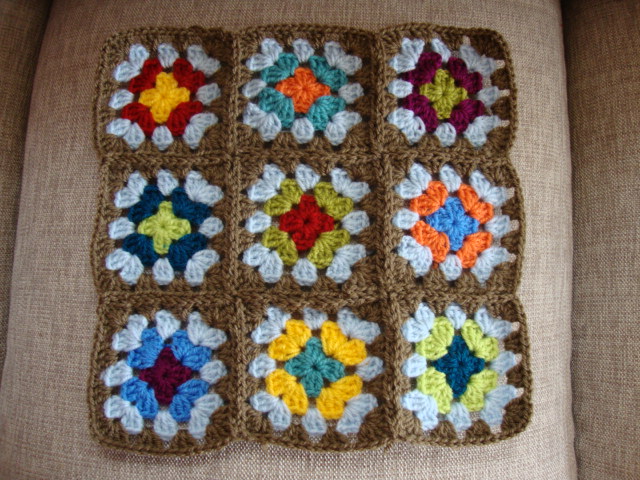 I just love how this turned out 🙂 what do you think?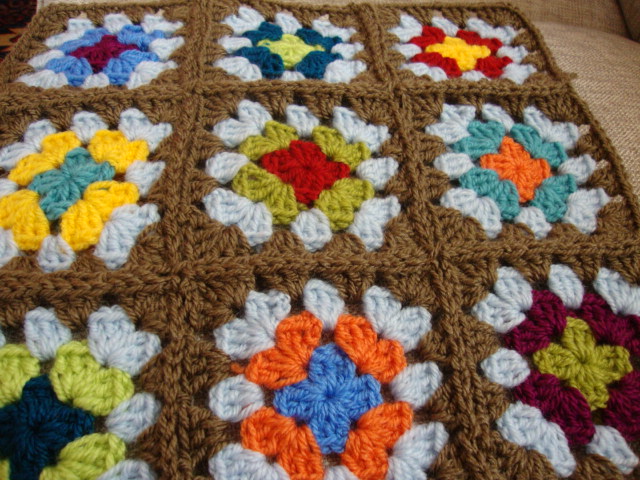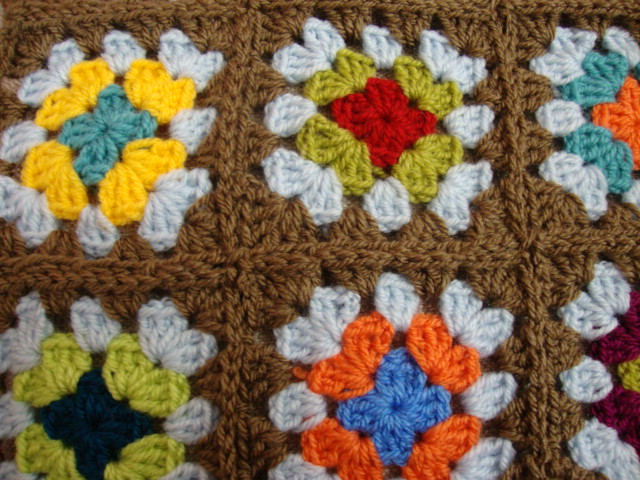 I love these blue and brown colors surrounding the others 🙂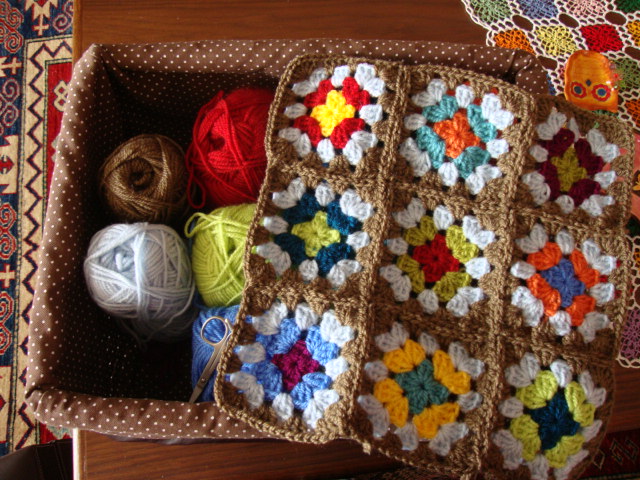 There is something about granny squares that make me want to crochet all day long …I just can't resist them 🙂
I'm using the very classic pattern for these squares. You can find it here!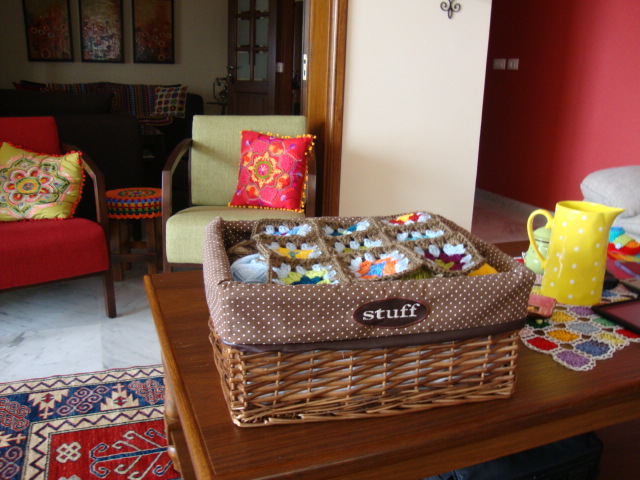 So, sweeties, I hope you like the beginning of my new wip!
Thank you so much for visiting today and thanks to all of you who voted for Le monde de Sucrette on the 2012 Blue ribbon Blogger awards of Country Living….Even thought I can not win and I just discovered this due to the lovely Denise who left for me a comment saying that this competition was for the residents of the U.S only 🙁 I feel a little dissapointed and a little sad because I let you vote for a comptetion I could not win…so sorry my friend 🙁 I did not knew 🙁
Concerning the baby set pattern: I did not finish it yet…sorry again…cause this weekend I could not find time for it … I promise that it will be ready at the end of this week 🙂
Have a lovely day wherever you are…I'm sending a lot of hugs and kisses your way!
Sucrette