Good morning!
More progress on the baby's bedspread to show you today…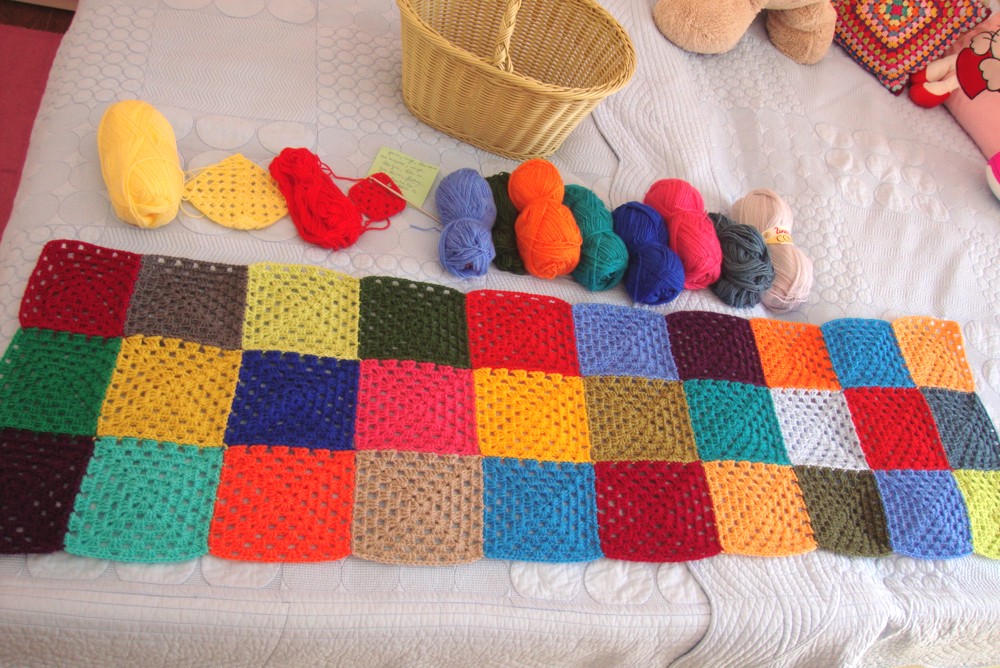 This bedspread will be for the single adult bed I'll have in the nursery's room…This bed will be for myself the first months when I'll have to wake up every two three hours to feed him…and after it will be for him when he'll be old enough to sleep in it 🙂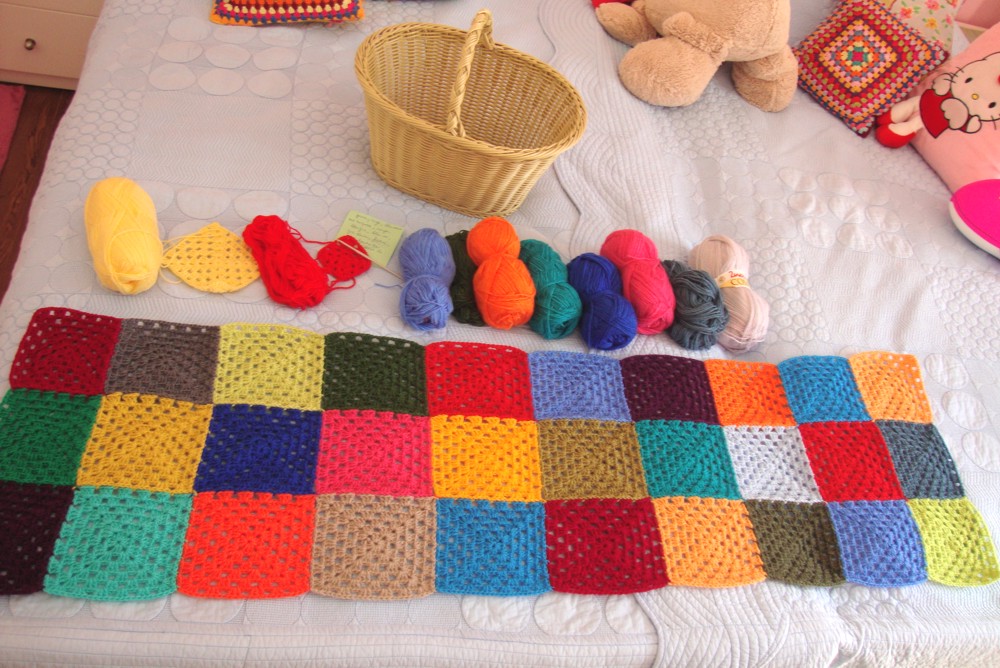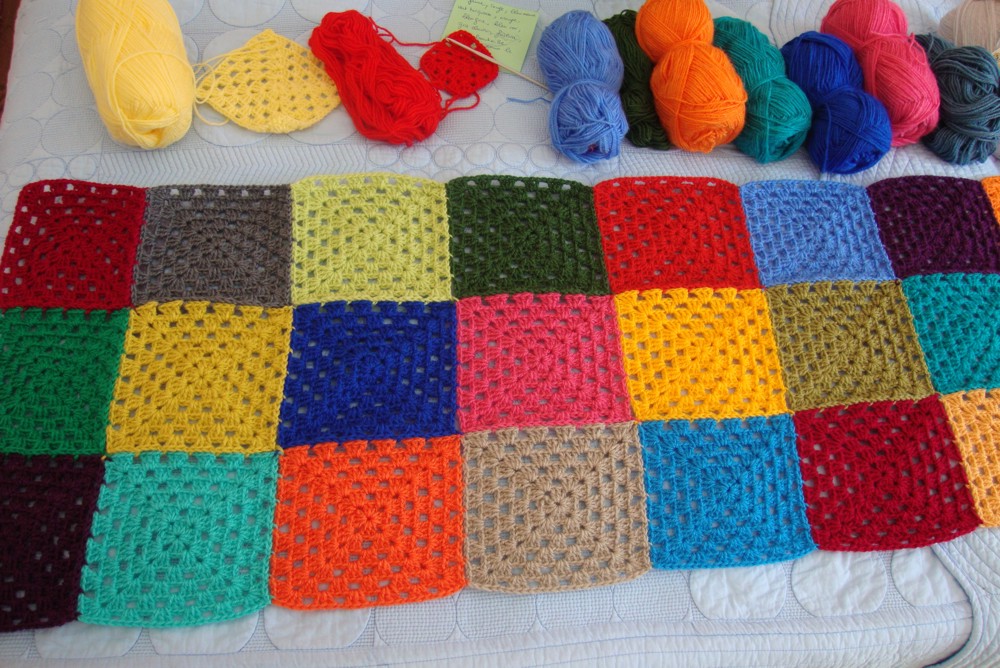 I am now in my 31 weeks of pregnancy and I'm giving birth by C-section around september 15… if everything goes well until then…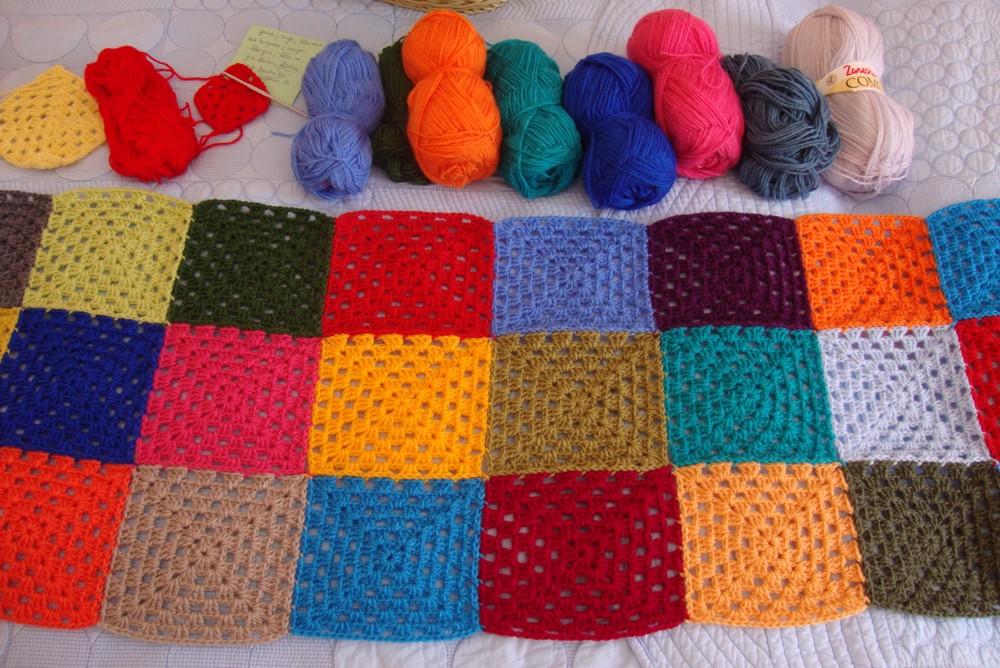 I feel like I'm a big big cow now…and with the hot weather here I can barely move … being pregnant in summer is not enjoyable at all 🙂 I must confess…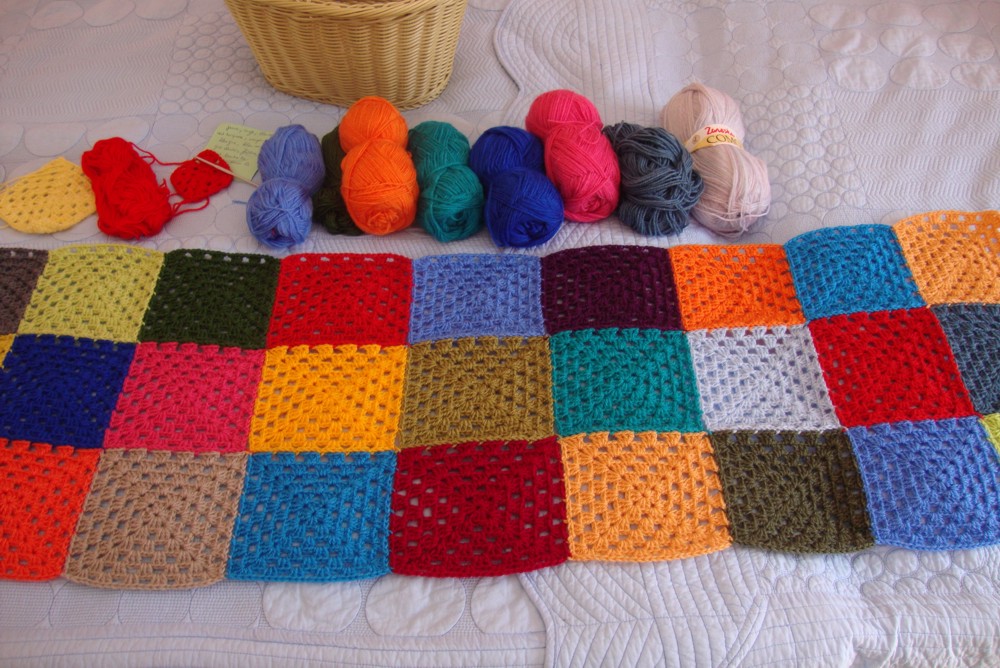 That's all my friend…Hope you liked how the bedspread is turning out…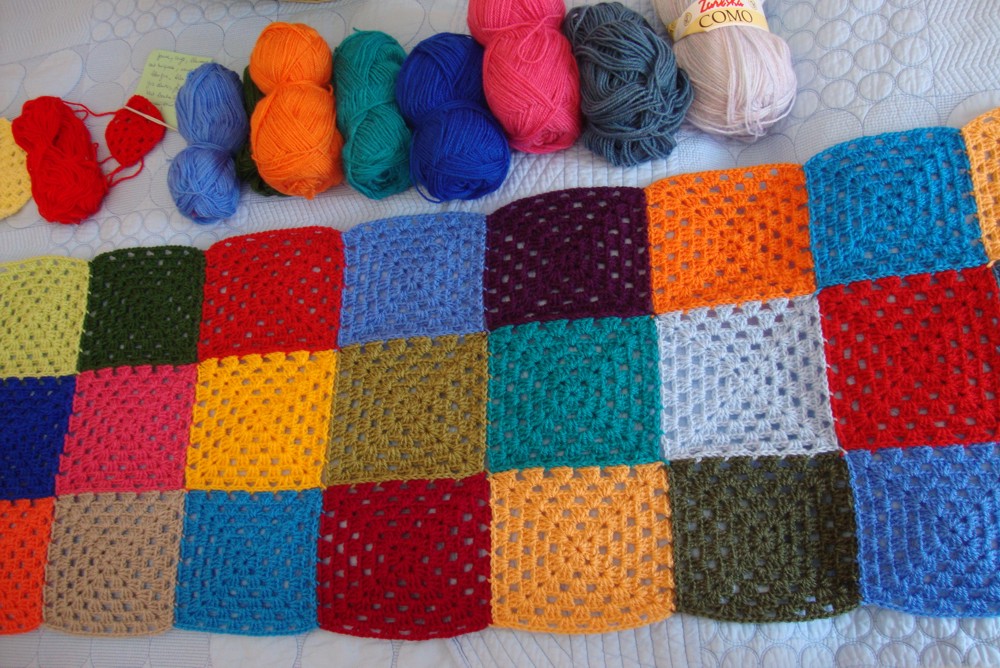 See you very very soon!
Thank you for visiting and for all the nice wishes you left on my wedding anniversary post 🙂 You are the best !
Sending you a lot of kisses!
Sucrette