Goooood morniiiing !
Yes, I'm back on the wheels… After a couple of gray days, light came back again in my life and mostly because of you and your supporting sweet words… Thank you so much my friend for your presence and for being so caring and loving…You'll never know how much I needed every single word you left in the comments 🙂
During the holidays, I worked on something I want to share with you today…In fact, the two new wips I talked about in this previous post were somehow linked in one new square I created during Christmas time.
Enough talking… let's see something …I hear you say … ok ok 🙂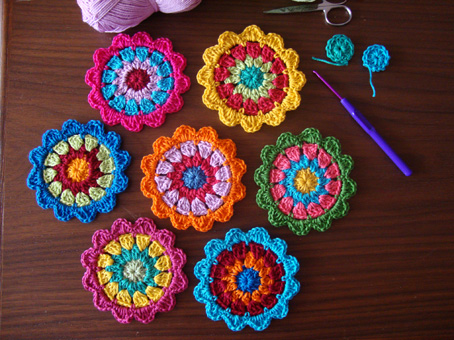 With some thin cotton yarn, I've made some little colorful granny flowers…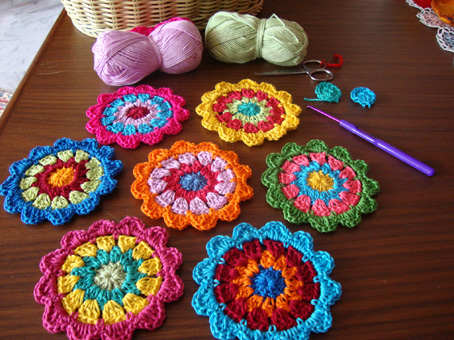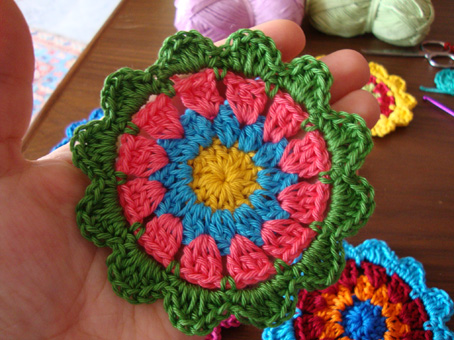 and with these granny flowers I transformed a white lampshade…The same kind of lampshade I transformed back in 2010…Do you remember it?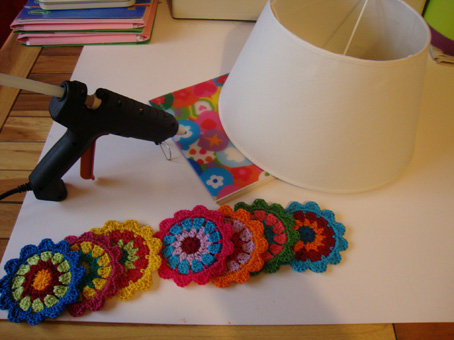 But this time I used small granny flowers with hot glue…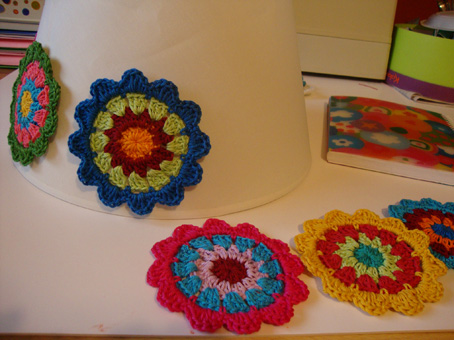 and I prefer this one: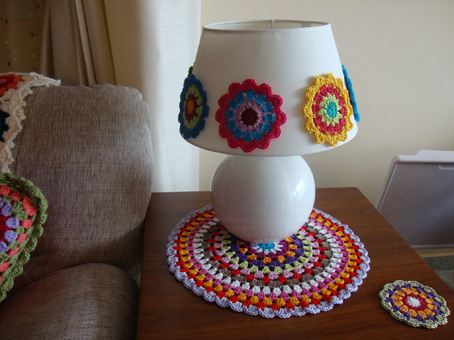 mmmh 🙂 Isn't it lovely?
And after I fall totally in love with this colorful granny flower …I decided to continue with the pattern and make it a square, yes, a little square with a 3D granny flower in it…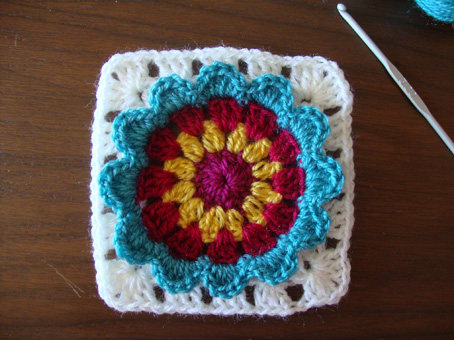 A little afghan block that can be used to make blankets, scarfs, potholders, coasters, cushions, table runners…etc…A variety of cute crocheted projects from this little square of mine…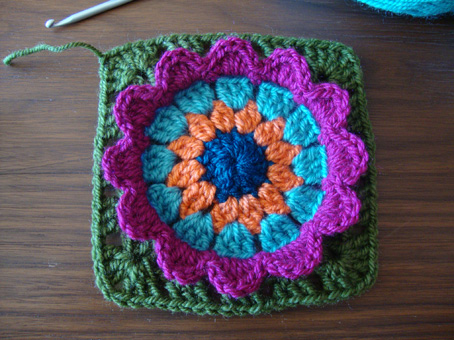 I'm gonna call it : Sucrette's square 🙂 because it is granny and because it is colorful and because I created it and I'm madly in love with it 🙂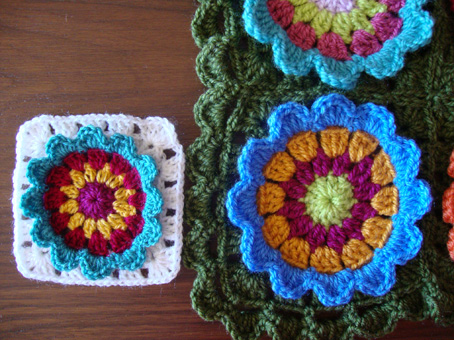 So, with Sucrette's square I've made these two: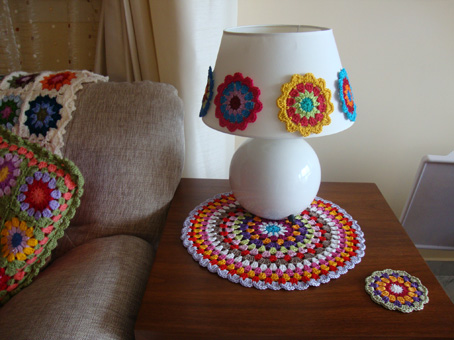 A white lampshade decorated with little colorful granny flowers…
and…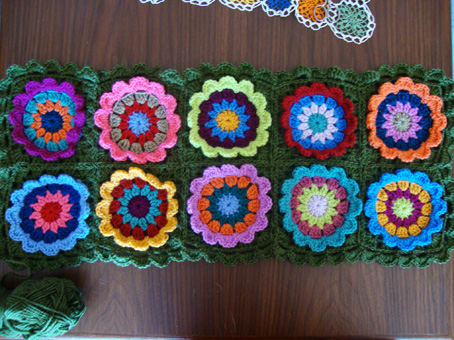 A rectangle cushion with a green background like a field of flowers to welcome spring 😉 (It is not too far anymore:) )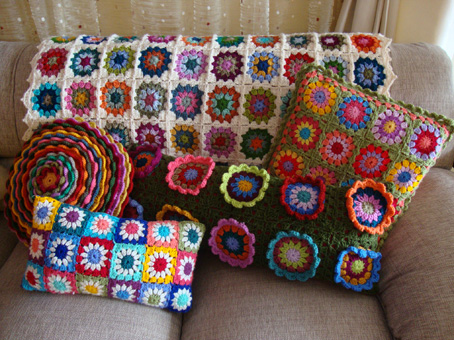 Sucrette's square PDF pattern ( a graphic pattern with step by step pictures) will be available very soon in my etsy shop 🙂 Yes, yes, yes, I'm gonna open an etsy shop and I'm totally excited about it!
And also available, very soon, here, to purchase for a very special symbolic price for you my dear friends…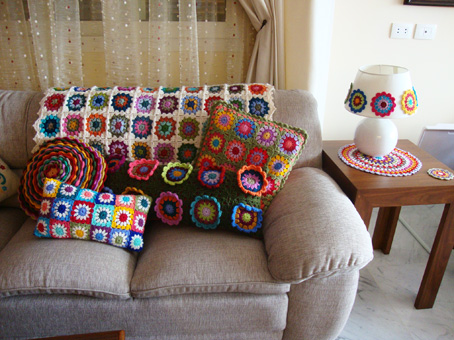 Have to go now…back on the wheels…back to my ripple…and my painting…and and and… so many projects on my head… I wish I had 4 hands and days of 48 hours 🙂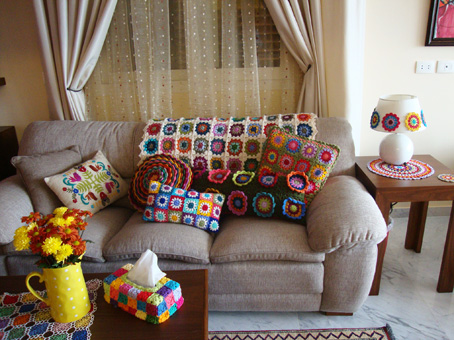 Love you all…and wish you a super day!
Sucrette