Good morning!
Hope you've had a great week end !
My blooming flower cushion is done…and the result is blooming wonderful 🙂 wanna see?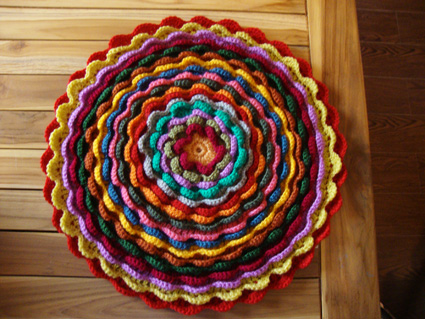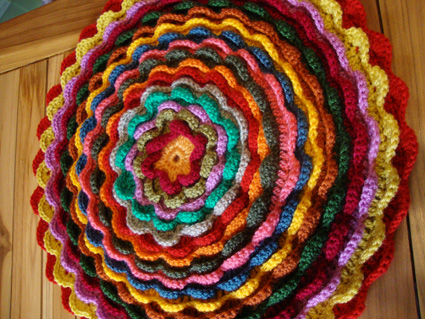 I just love it!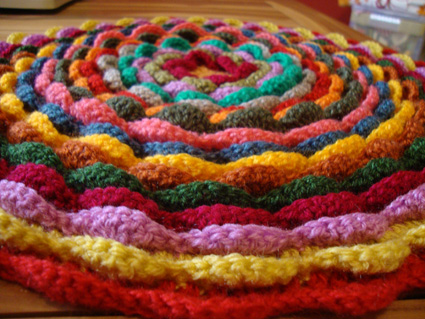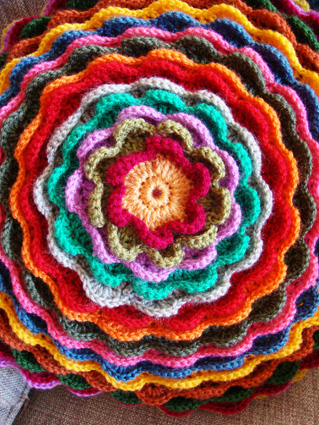 The pattern is from the stunning blog of Lucy and you can find it here!
It is very easy to follow once you've crocheted the 5 first rounds… You have to try it! It is addictive ! and the result is beautiful …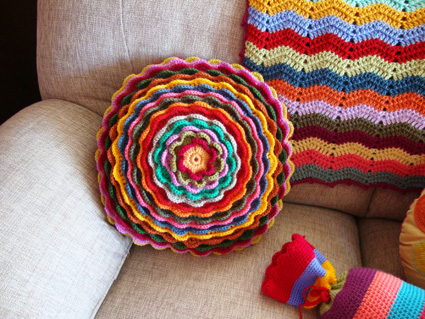 The yarn used is called: Mirage. It is a 100% acrylic yarn crocheted with a 3.5mm crochet hook.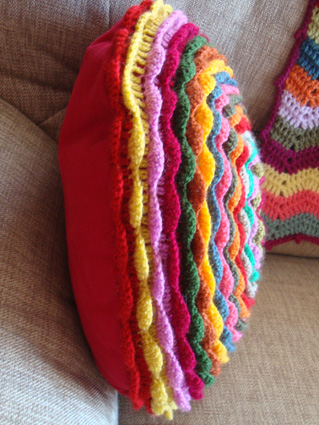 The back is…….well… a fabric one 😉 I always sew my crocheted side to a fabric cushion… tssssssss I'm a lazy person 🙂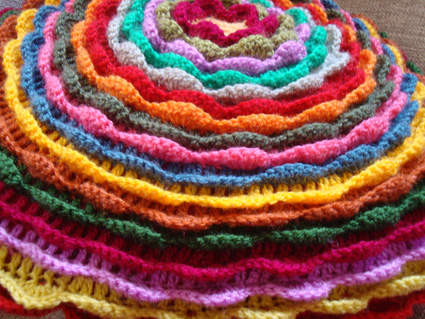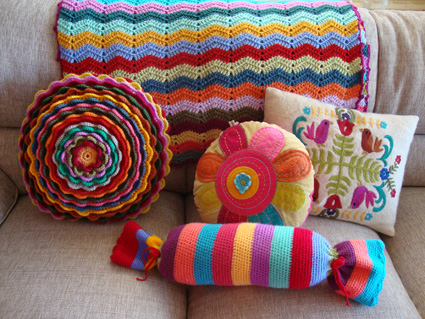 I enjoyed so much making this cushion that I'm thinking about crocheting another one with a chunkier yarn and a 5mm hook… but but but I have to finish at least one of my wips first 😀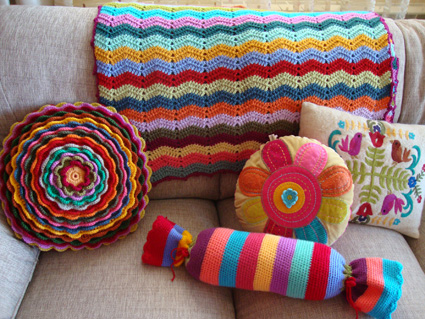 and I already began my ripple…will show you some pics very soon… There is already so many beautiful ones in the flickr group here and I am soooo thrilled by this project…. a ripple is one of y favorite things to crochet!
Happy week to you!
and THANK YOU always for visiting 🙂
ciao ciaoooooooo
Sucrette