Helloooooo!
Did you guess what I'm talking about??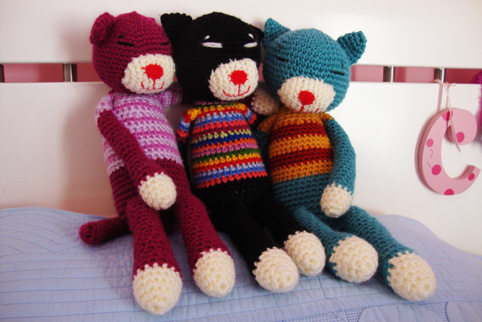 Oh yes! The crazy woman in me crocheted these 3 cats in two weeks… Well the second and third one in a week!
It was fast and mad crochet… but I kept my promise and I finished two cats for the girls before the weekend…as the blue one was made first for little Joe…and the girls wanted their own amineko 🙂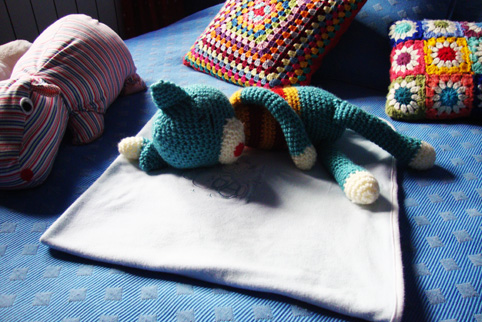 Blue was patiently waiting for his friends in Joe's room…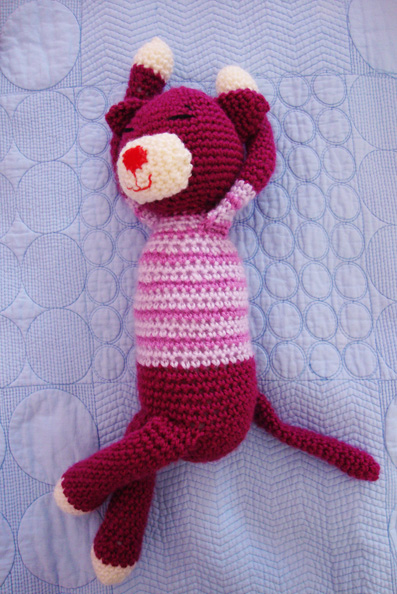 …while I was crocheting purple for Sarah… She chose the colors and was very happy once purple was done 🙂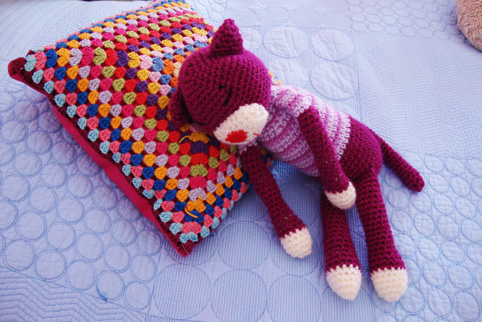 Then I asked my biggest girl Christina what colors she wanted for her cat. She answered black with a multi coloured shirt (with all the colors you have in your stash mummy 🙂 hahaha ) This is my girl 😉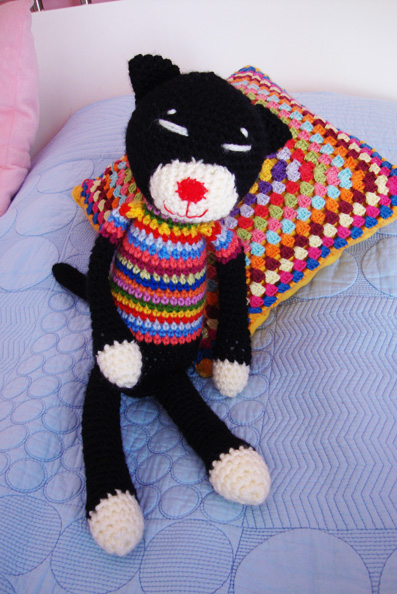 and there was Black in all its glory 😀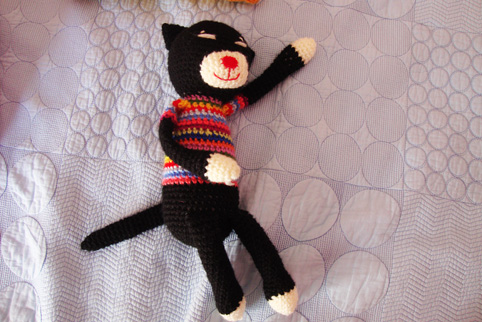 The girls slept with their cats and I was very happy…I love when they play with handmade toys and I feel proud to produce something they'll cherish for years (I hope so 😉 )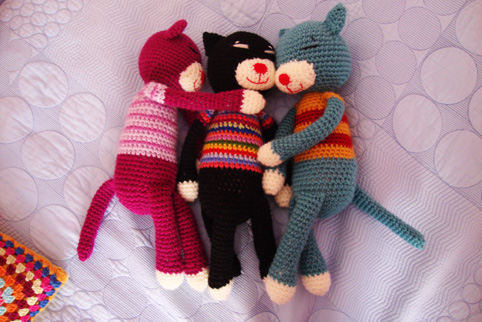 These cats are my addiction of the moment…
I feel like making one for myself too (don't tell anyone 😉 )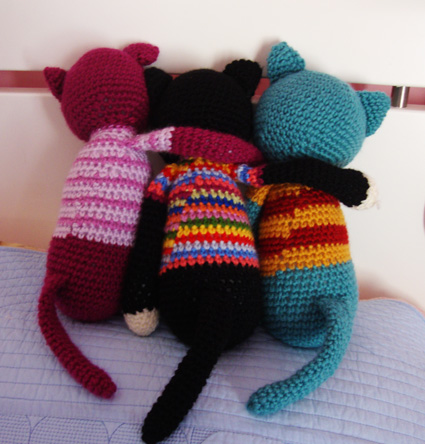 If you want to make your own "amineko"…  (It is very easy to crochet) … You can purchase the book in this previous post of mine here…or in the left sidebar of the blog between the books 🙂
Have a wonderful monday!
Sucrette