I've been away too long from this blog and I am sorry… Life is sometimes busy and Facebook and Instagram easier and faster than making a proper post here ?
Anyway here I am again… trying to write to you from my phone… and crossing my fingers that it will work ?
I've began in April a summer bedspread for our bed and did not post here any pic of the making process… Today I will show it to you…done ?
Are you ready???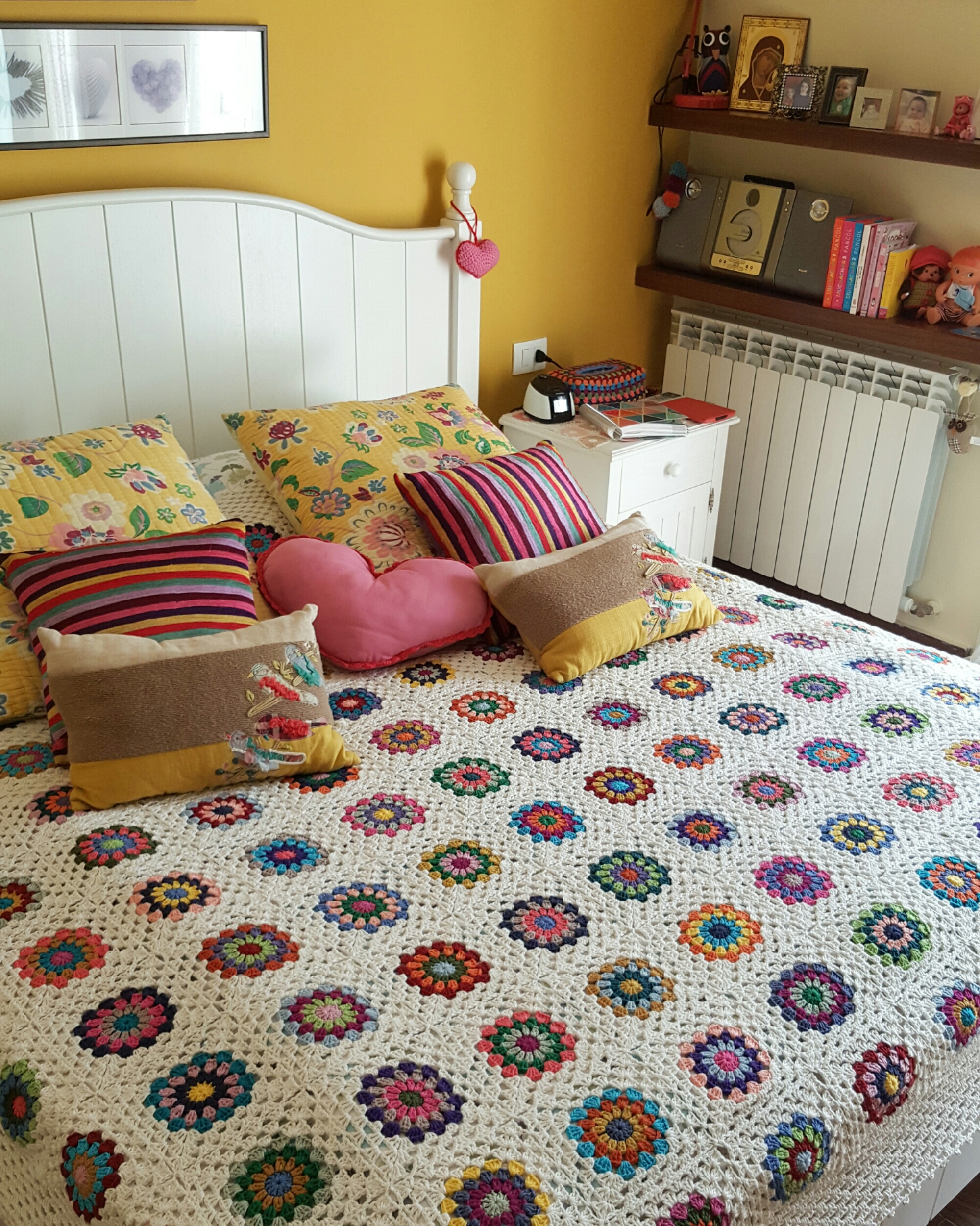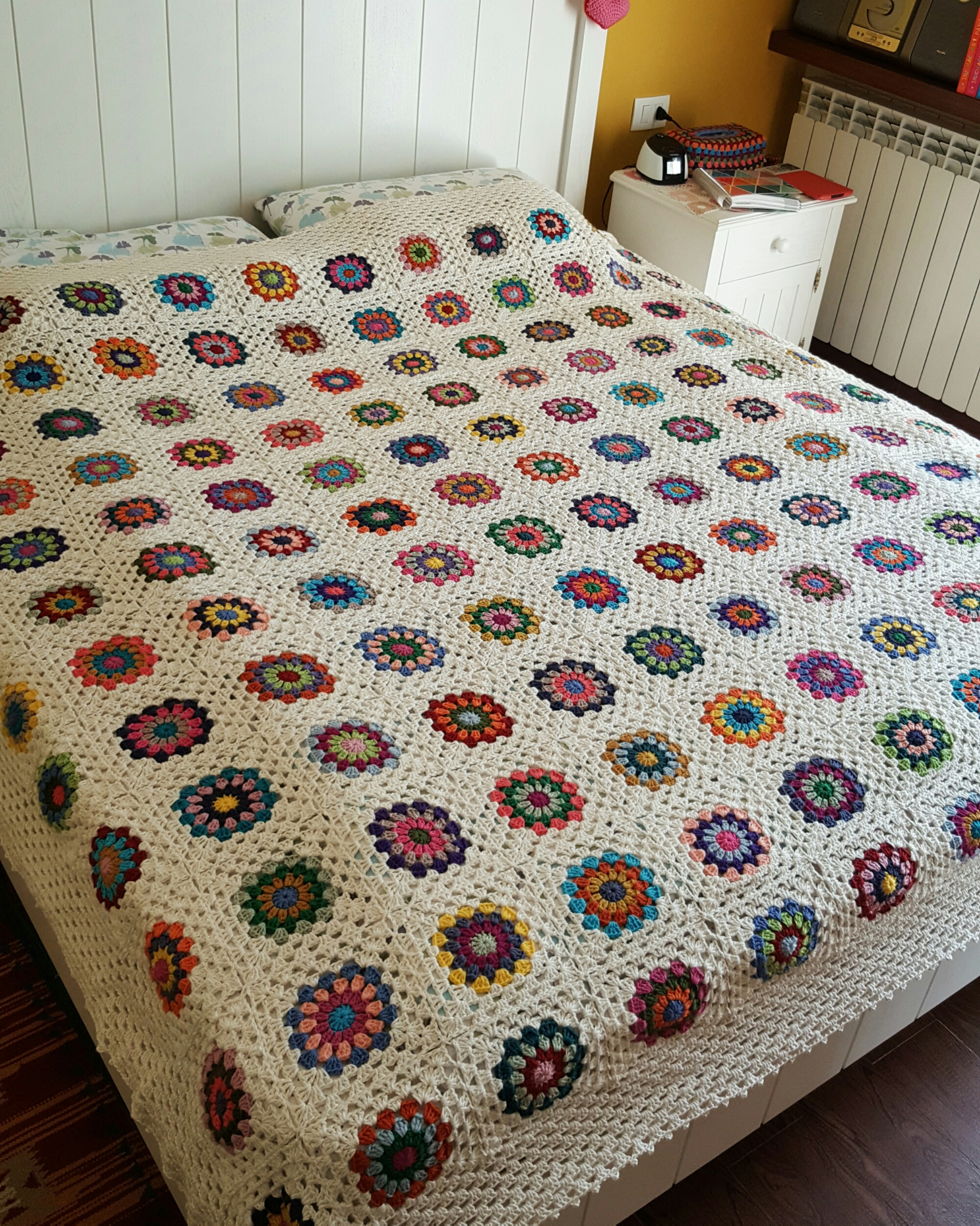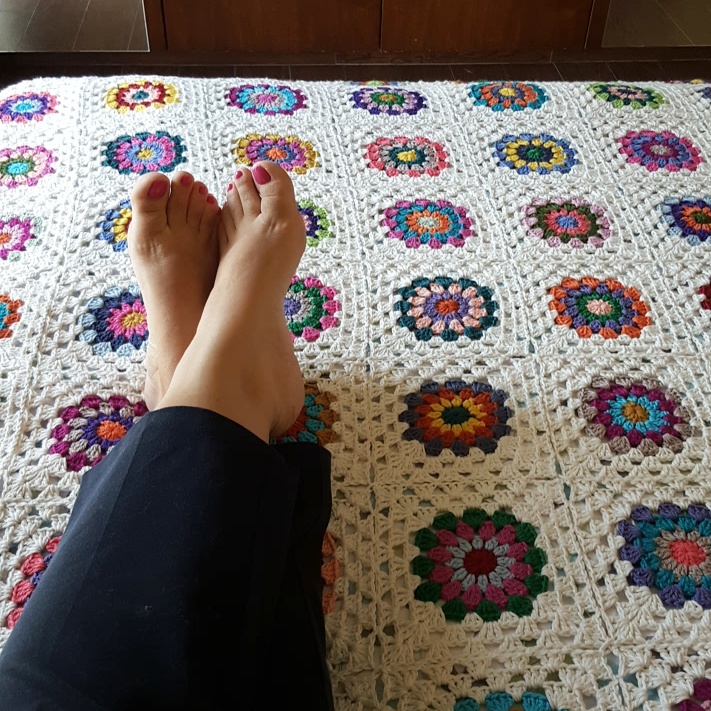 This bedspread is crocheted with a 3.5mm hook using two kind of yarn. The king cole cotton soft and the scheepjes merino soft. The cream is Ecru from king cole cotton soft.
Hope you liked it ?
I am in love and very proud and happy of my big project ❤
I'll see you soon to show you a baby blanket I've also done lately and another wip ?
Take care my friends
Sucrette