Hello hello hello!
What shall I show you first today? This post is special as I have to show you two finished projects and they are both lovely 🙂
Ok. First.The pink stool.
I've had this wood stool from ages ago but it was in an ugly brown…I painted it pink and decided to make for it a nice crocheted cover…that was in may 2012 if my memory is good … I started it with the Ricco creative cotton… and never blogged about it…
Last week I decided to finish it 😉
Because I was into "stools" and was making the red one for a special order, the pink one had to be done too…
So, here it is: Enjoyyyyyyyyy………………….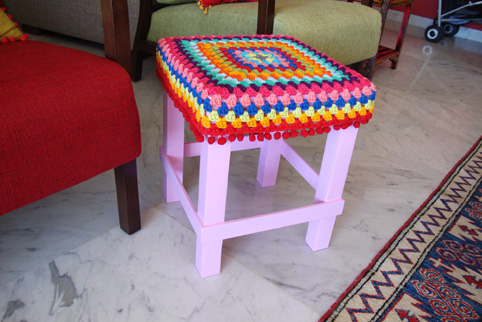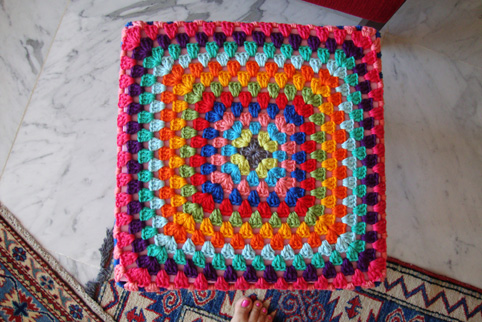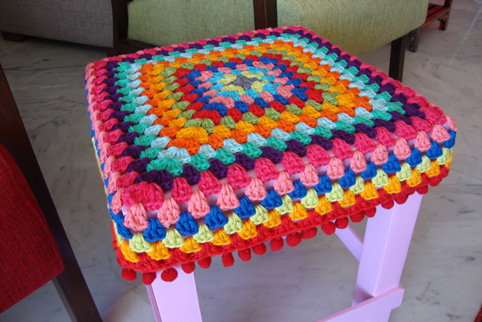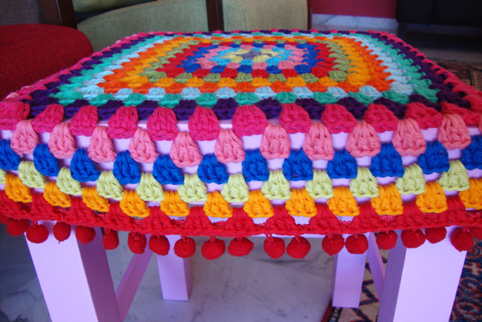 Yarn: Rico creative cotton
Hook: 4mm
For the edging I sew this cute pompom trim to the back of the crochet 🙂
I love pompoms 😀
This last pic show the pink color of the wood as it is "live"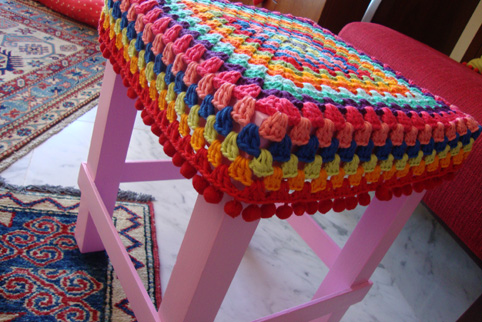 And for the second project…
I am sure you already guessed…
It is one more cute cat for my hubby… He chose the colors 😉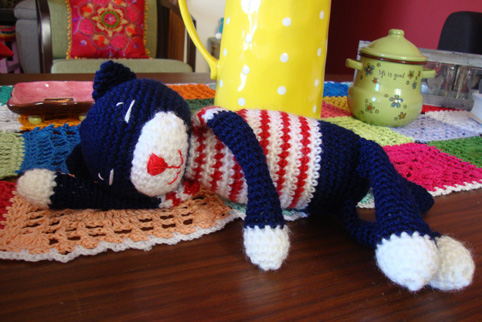 and I love it! These cats are really addictive 🙂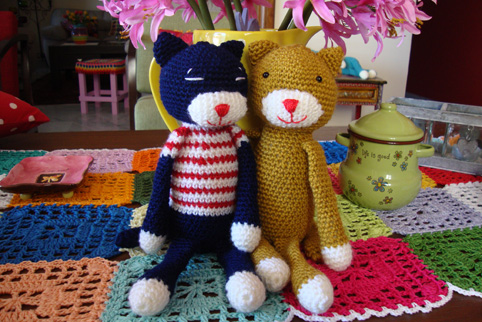 That's all my friends 🙂
Next time I'll tell you about the crazy project I am in now … It is taking all my time, I'm thinking about it all day long and it is making me crazy 🙂
Sending you happy kisses and lot lot of love through this post!
Sucrette
P.S: If you fancy making a cat you can order the book from the right sidebar of the blog between the lovely books. The book has very simple and clear instructions to make a cute cat on your own! Enjoy it!