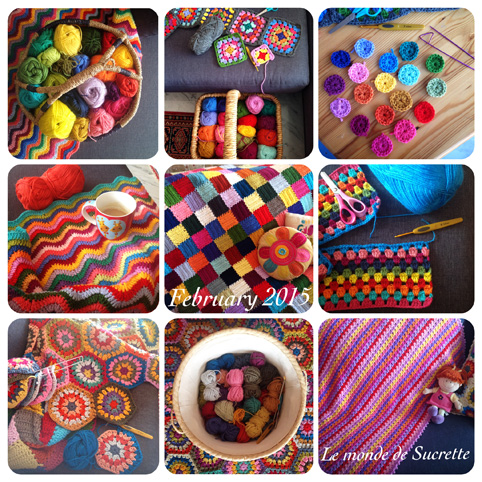 Good morning sweeties,
February was a very good productive month for me. I've finished two of my wips blankets. My crochet mood blanket (the centered pic in the pic above) and the baby girl V stitch blanket 🙂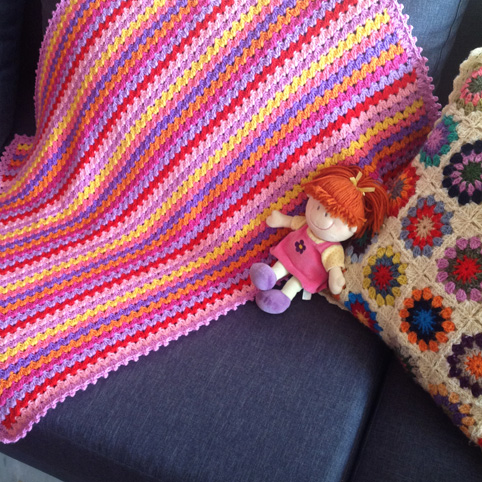 Today's post is all about this last one 🙂 A simple stripy V stitch blanket that turned out very pretty 🙂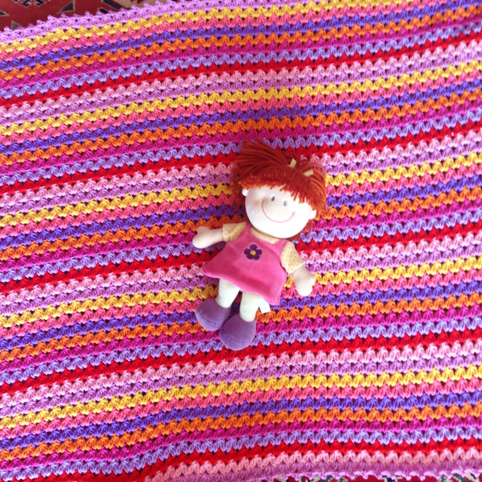 I loved working on it. The happy colors made my heart sings with joy and I loved the soothing calming music of the pattern 🙂
You can find the chart of this stitch right here 🙂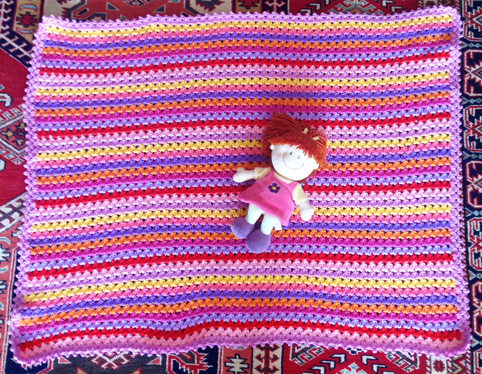 I used Nako baby yarn which is a mixture of polyamid and acrylic and it is a very very soft and a pure pleasure yarn to work with. I crocheted it with a 3.5mm hook.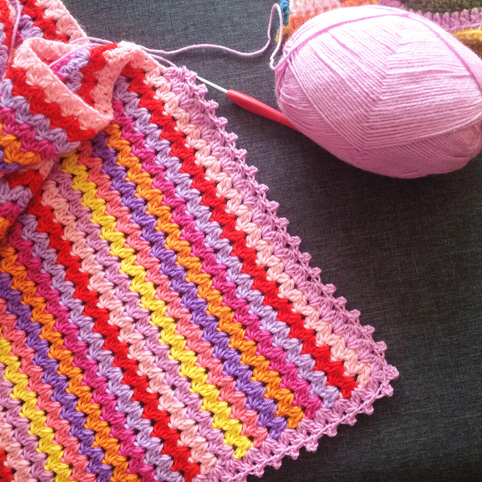 For the edging I've used the same Vstitch all around the blanket but I've made picots instead of the 2ch … (for the picot: I crochet 4chain and 1sc in the firt chain) I love picots… they really make the sweetest edgings 🙂 This blanket will be for the sweet princess due in April…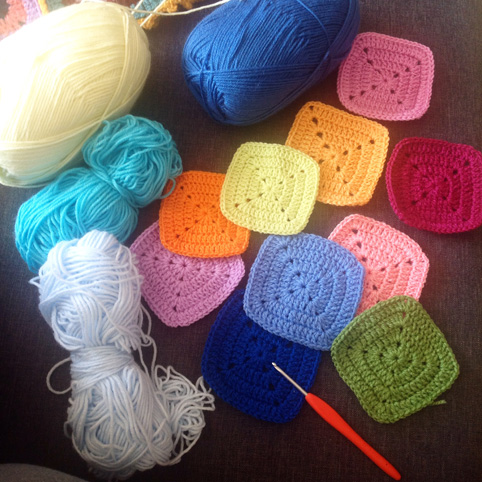 And now I started another Baby blanket for a sweet boy due in March… Yes I am late, I know, but I will do it 🙂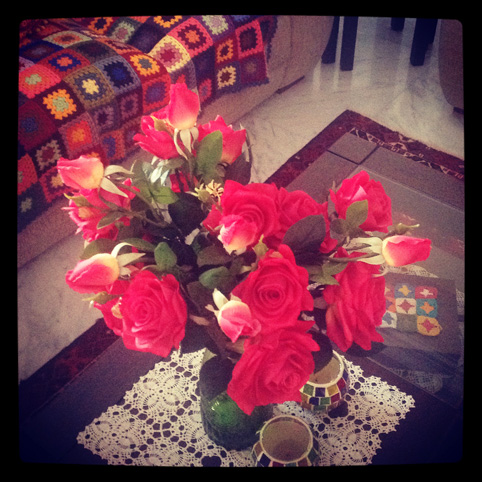 Have to leave you now my friend! Wishing you a lovely week 🙂
Love to all!
Sucrette