Hello lovelies,
I am very happy to share with you today my latest creation: The harlequin blanket??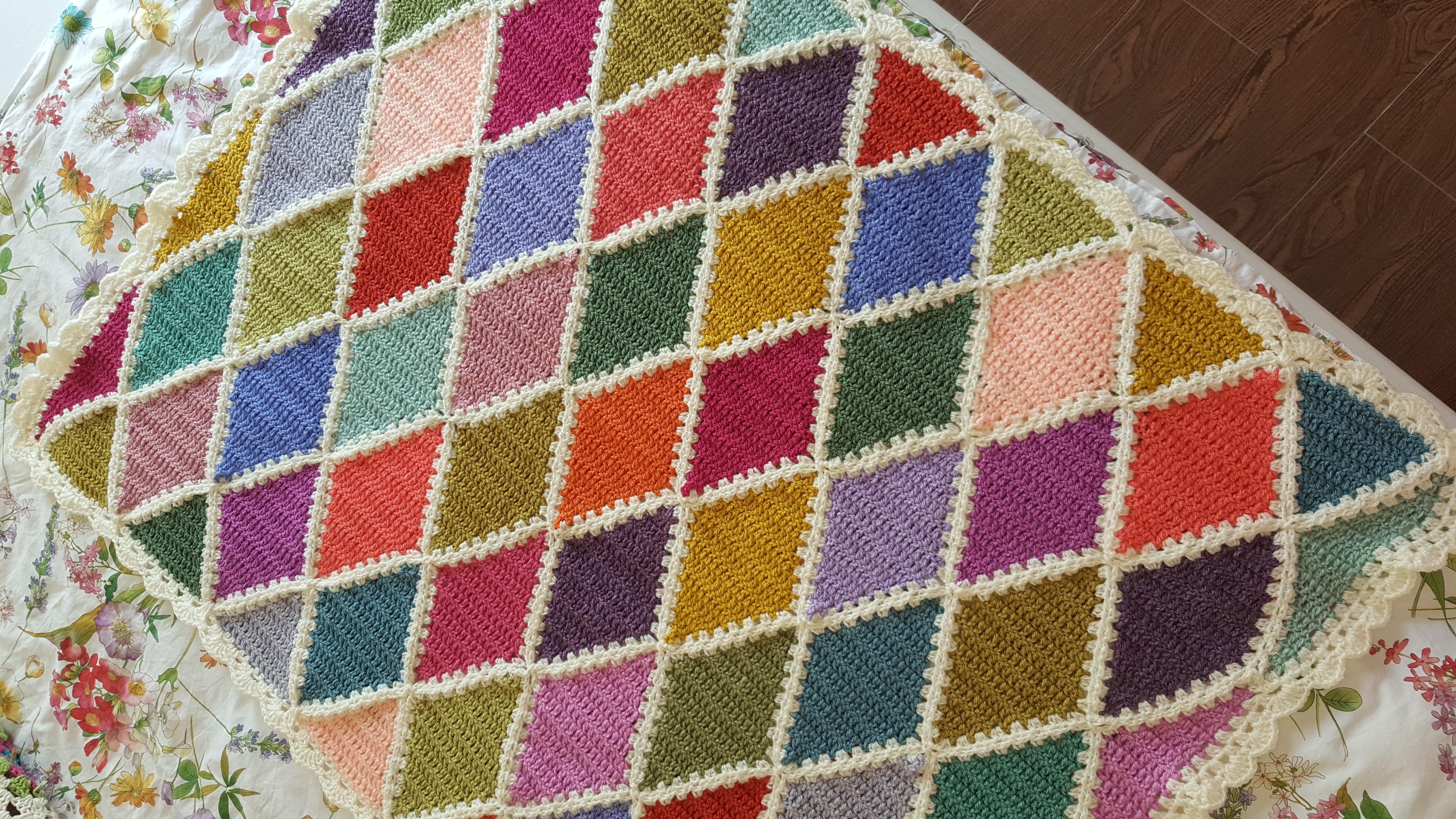 This blanket is for my baby girl's cousin due in December ? I enjoyed working on it. This is my first harlequin blanket but for sure not the last.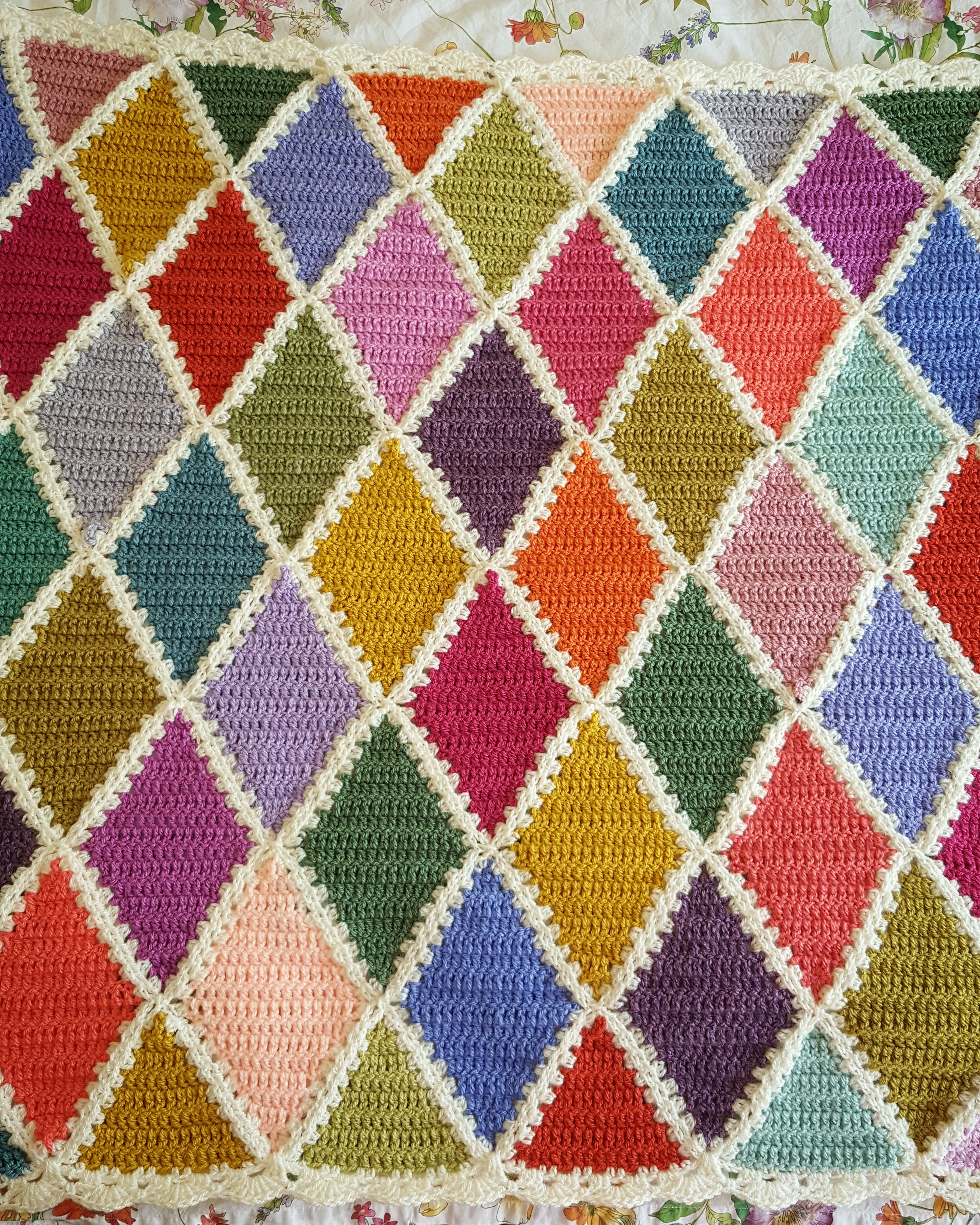 I found it very relaxing working on the losanges and very fast too. The blanket is easy to do and the result is really lovely.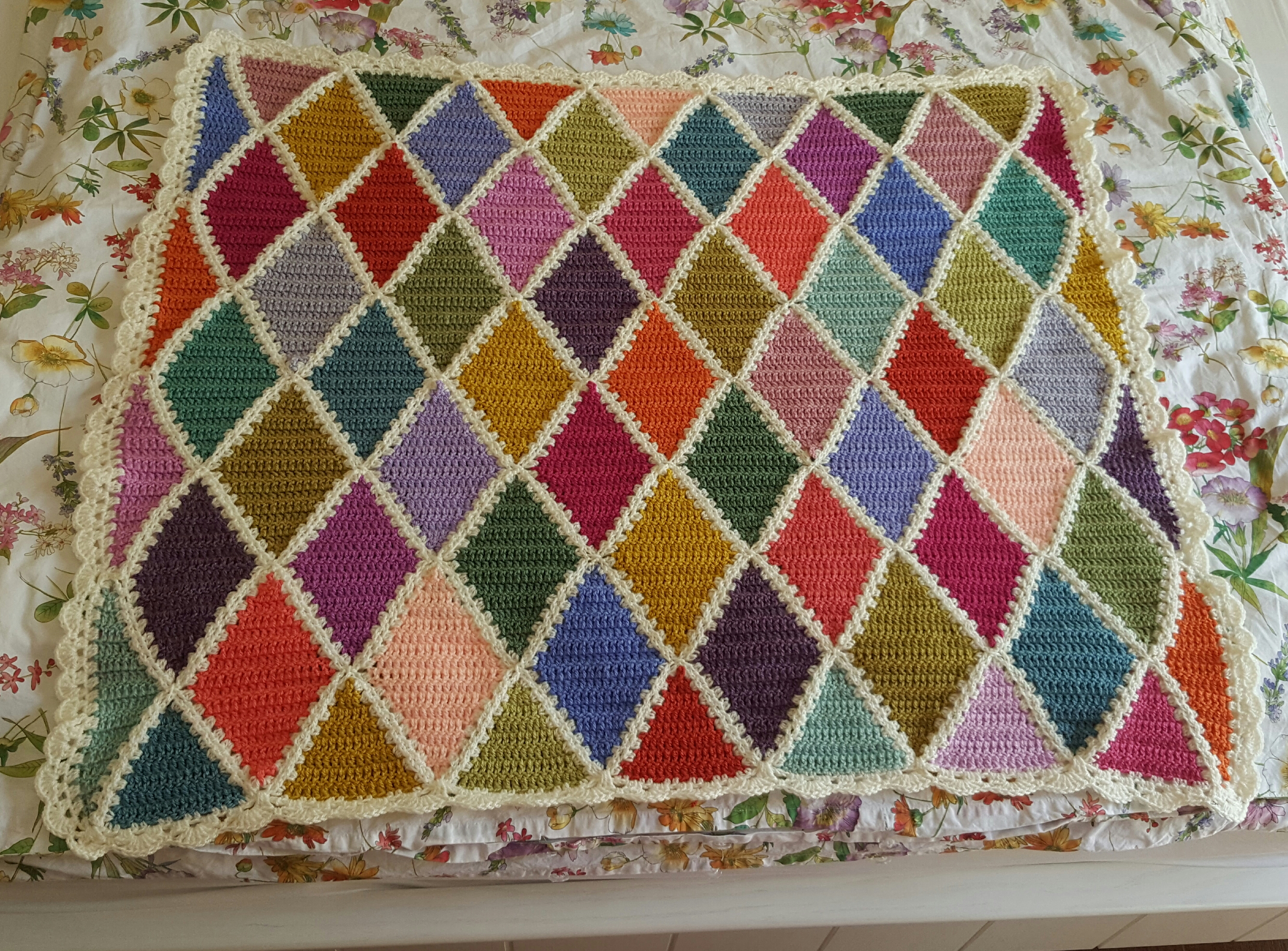 I crocheted it with a 3.5mm hook and the Stylecraft special dk and Stylecraft life dk yarn. I love their range and choice of colors and the yarn is lovely to work with.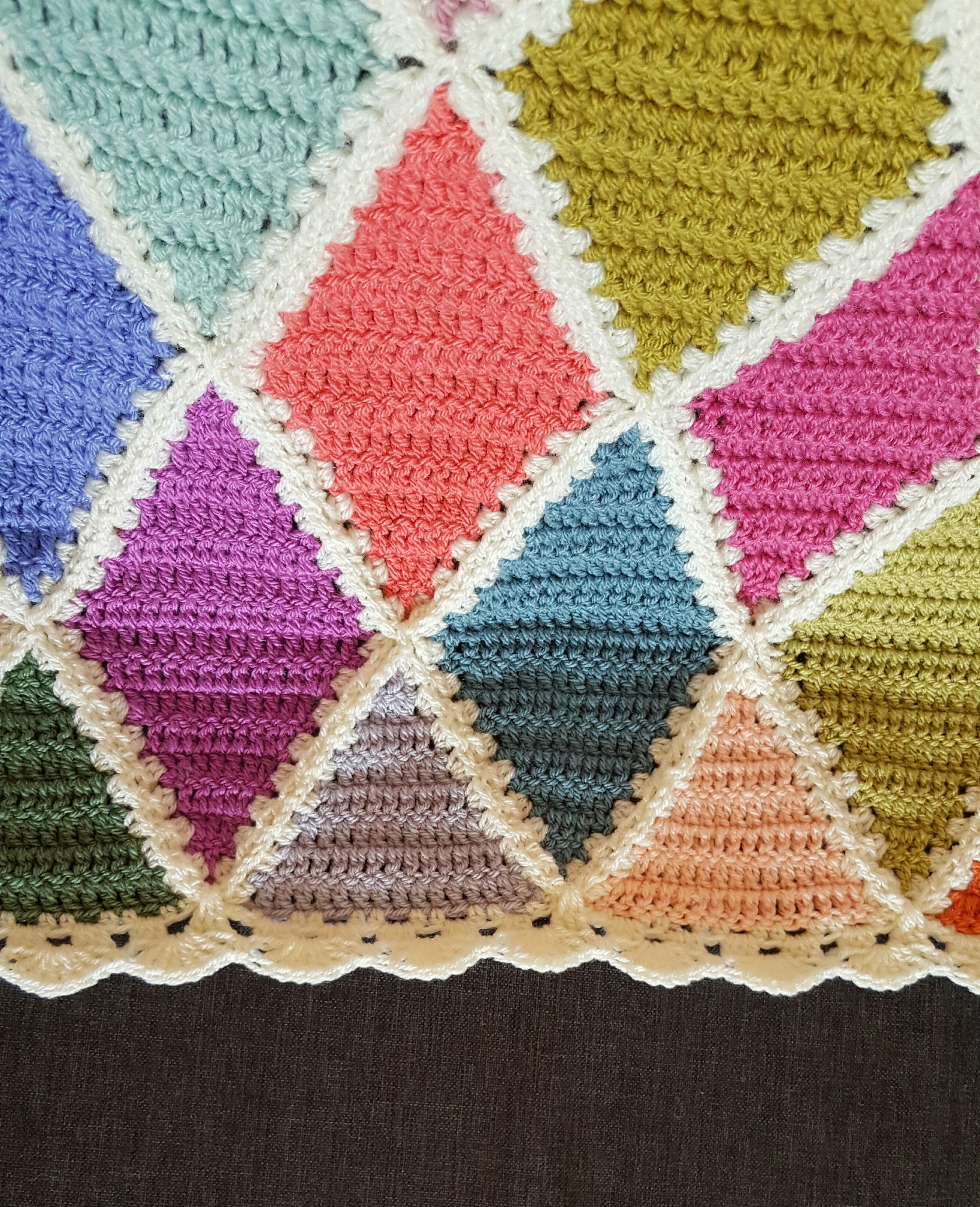 You can find the pattern and joining technique in the wonderful and so inspiring blog of Solgrim HERE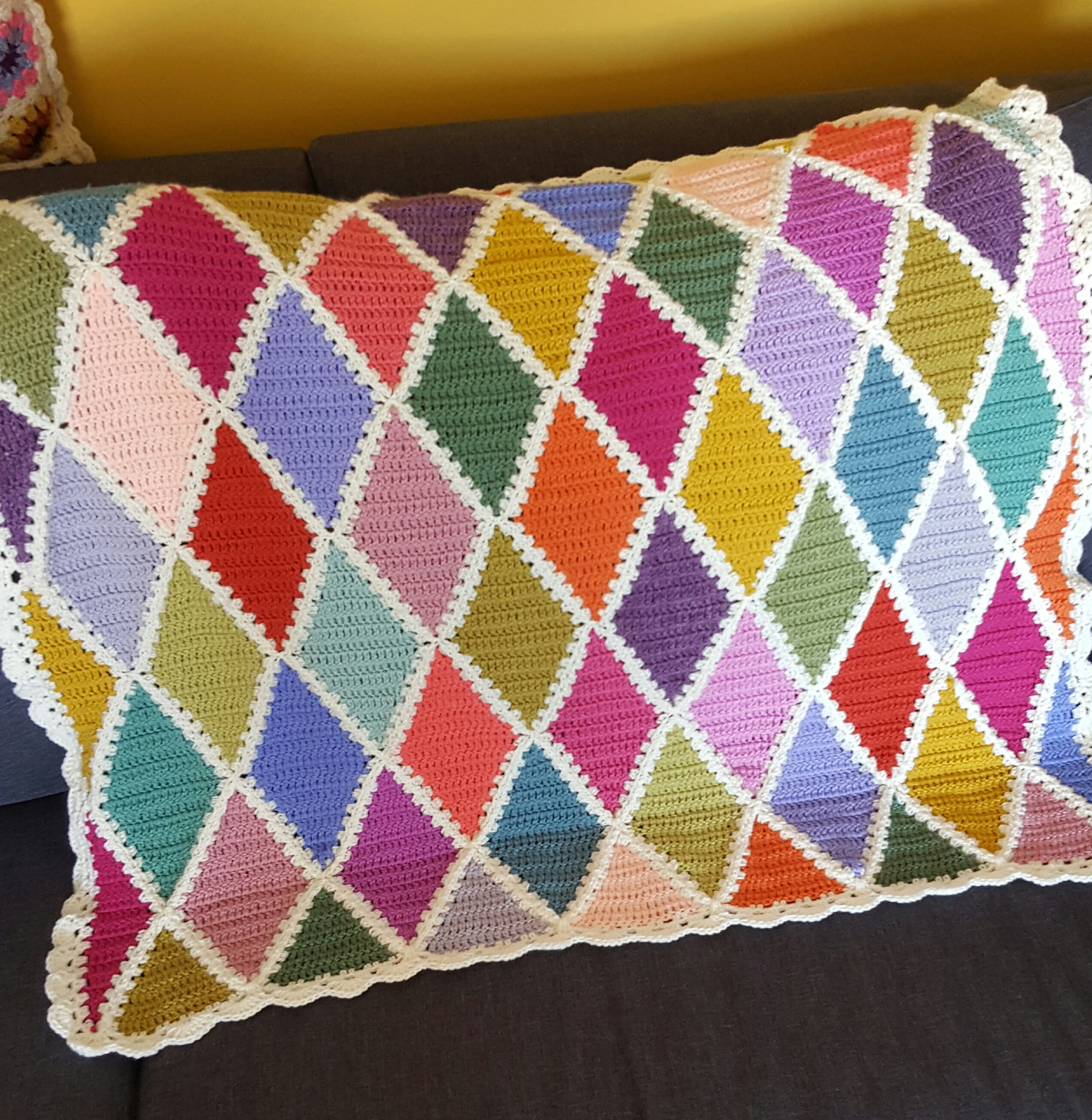 This was one of the many blankets I really enjoyed working on… I hope that it will be well cherished by both the baby and her mum ❤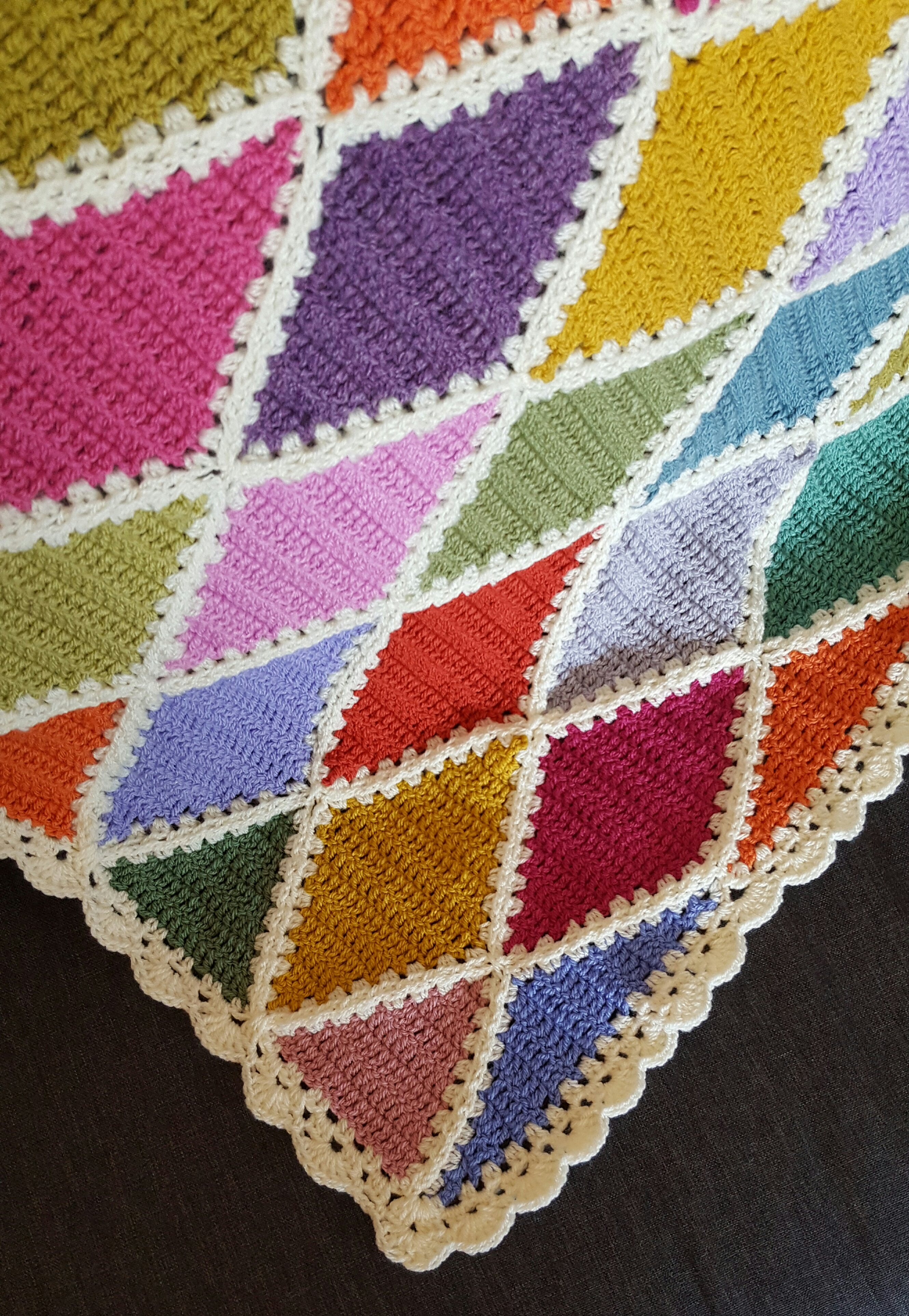 And now I can't wait to start another one ?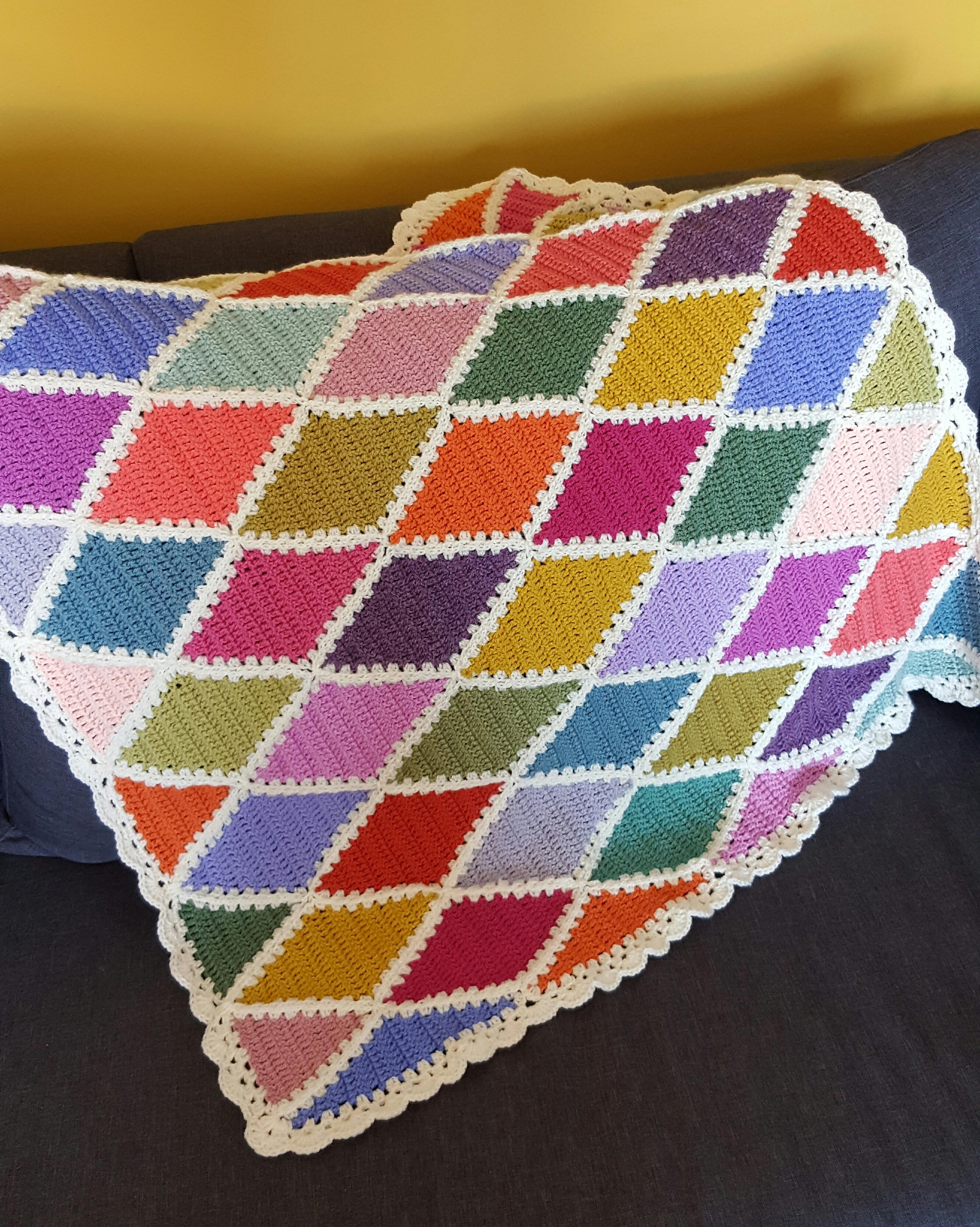 Wishing you a colorful Sunday,
Love
Sucrette