Hello sweet people,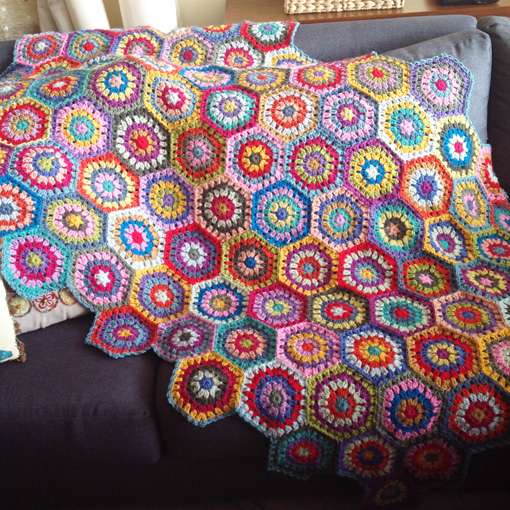 My experience working with the Debbie bliss yarn was one of the most exciting. A pure pleasure to crochet with but very very expensive too. I think that once in a lifetime you must do something totally crazy and make a blanket that is gold worth 🙂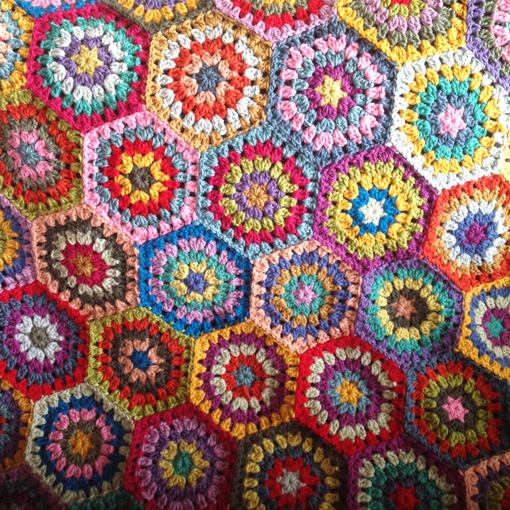 That yarn my friend is heaven. Totally heaven. The colors. The texture. Everything about it is heaven.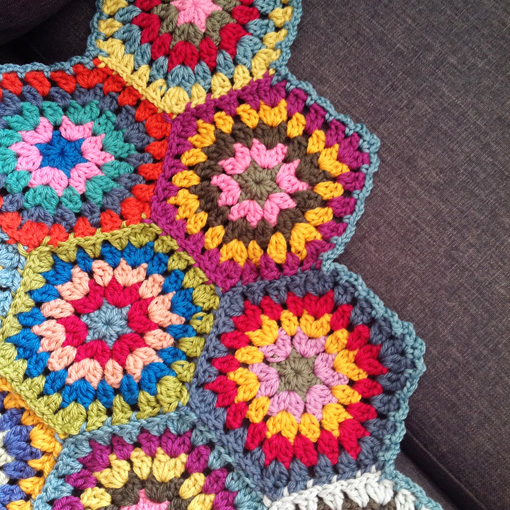 So no need to tell you again and again how I enjoyed making this blanket. I loved every second of it. Every stitch too ♥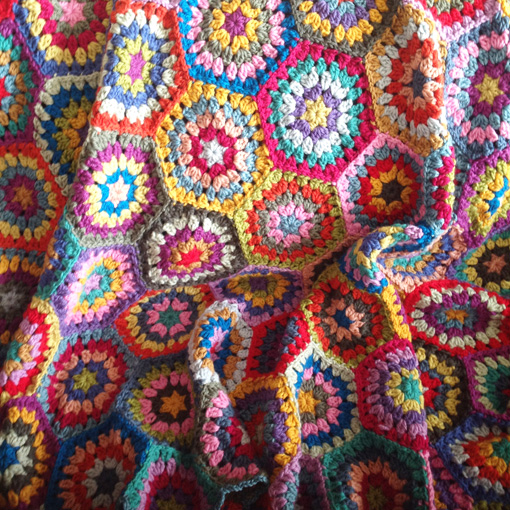 ♥ Yarn: Debbie bliss cashmerino aran
♥ Hook: 4.5mm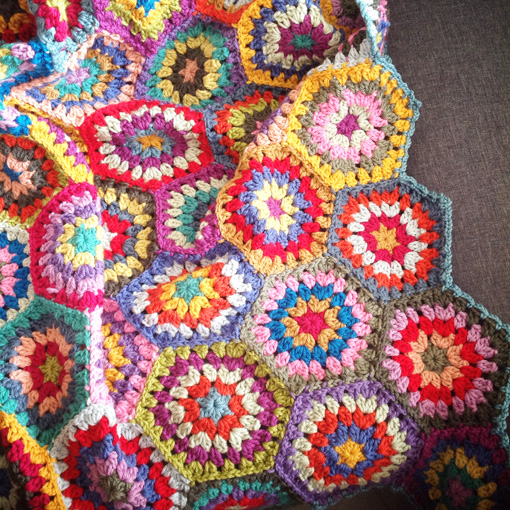 ♥ Pattern: HERE
♥ Joining hexagons: As I go with the last round
♥ Edging: Very simple. 1sc, 3ch, 1sc all around the blanket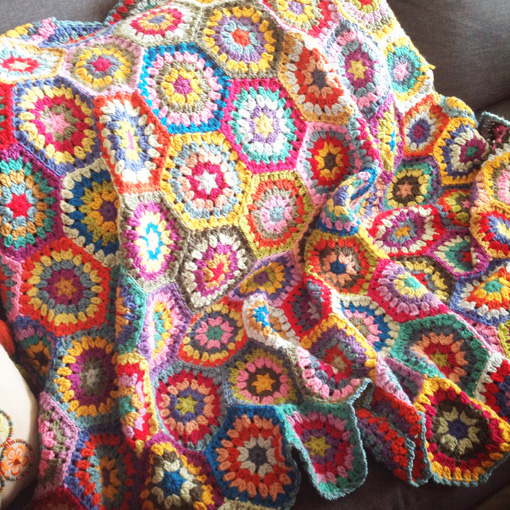 That blanket will live in our living room on the sofa and is already very cherished by everyone 🙂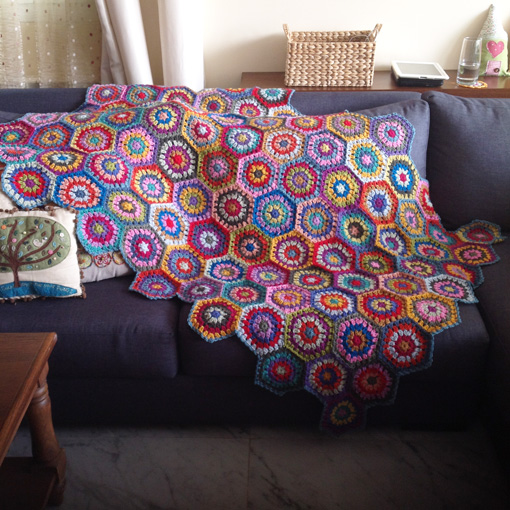 I hope that it will be cherished for many many years to come and will always be associated with happy loving memories.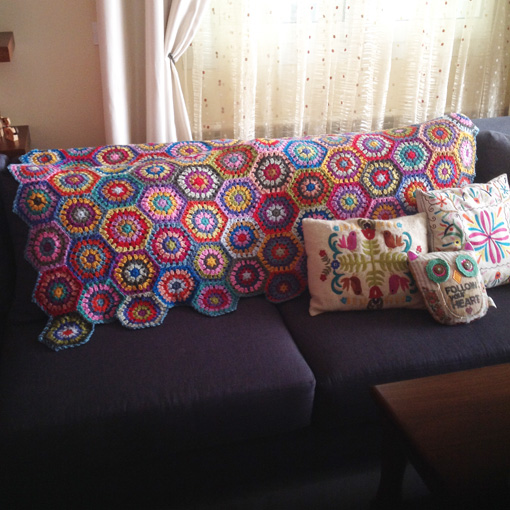 Love to all ♥
Sucrette