Good morning sweeties,
December is always such a busy month. Days run very fast and it is always in December that I crochet the least. But I always find 5 minutes here and 5 minutes there to make some stitches and breathe deaply and calm down 🙂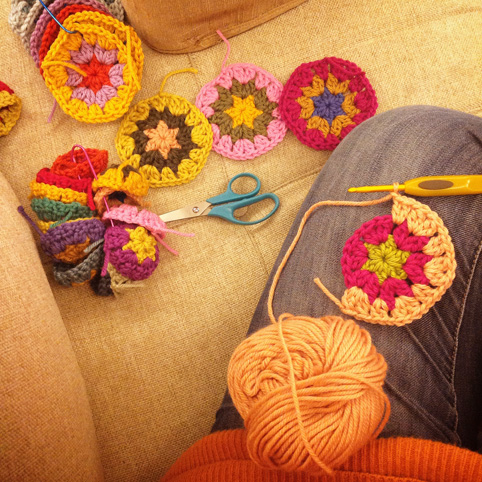 This week I worked with my Hexagons blanket. It is always a pleasure to pick up my Debbie Bliss Cachmerino aran yarn and do one hexagon or two 🙂 The yarn is soooo perfect that it is really a moment of bliss holding the hook and crocheting 😀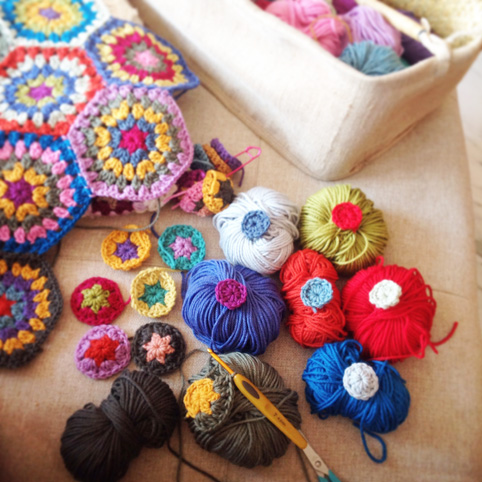 I really love the colors of this blanket. Not strong but bold in a beautiful way 🙂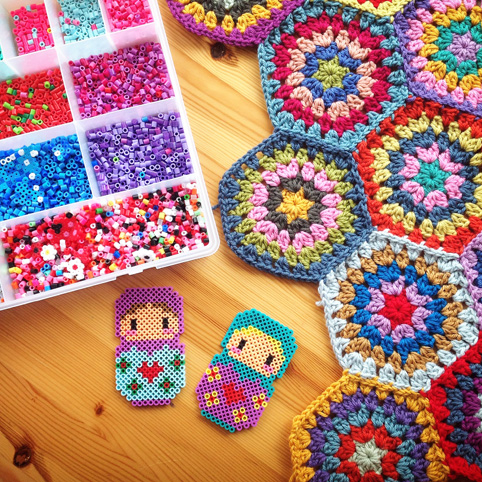 The girls are still in their "perler-beads-mode" and I love to watch them play and create while I crochet.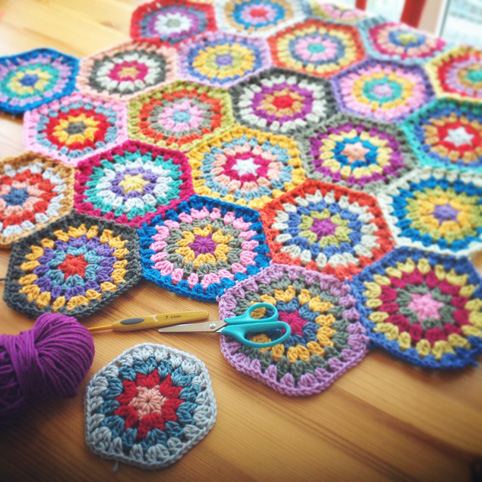 Enjoy the moment sweeties, that what I repeat to myself all day long 😉
Wishing you a happy and blessed weekend!
Sucrette