Good morning!
Yes, I'm still alive… I think that's how I should start each post from now on …
No…This is such a stupid joke …eh?
We have to laugh about it so we will not cry…That's how the situation is in my little country Lebanon these days…
Anyhow… A BIG BIG BIG BIG BIG THANK YOU! THANKS TO ALL OF YOU! Each and everyone THANK YOU!
You can not imagine how much each and every comment you wrote on my last post touched me deaply… Some of your words made me cry… And they all made me realize how much this whole blog-friendship is important to me and to my mental health… I am really THANKFUL for your words, your kindness, your prayers and your love… I wish I could hug you all 🙂
Today, I am showing you little bits of my creative life…These little wips that are allowing me to remain "normal" and to not become insane every time one of my family member leave home…
So, my lovelies, this is the latest acrylic painting I am working on right now…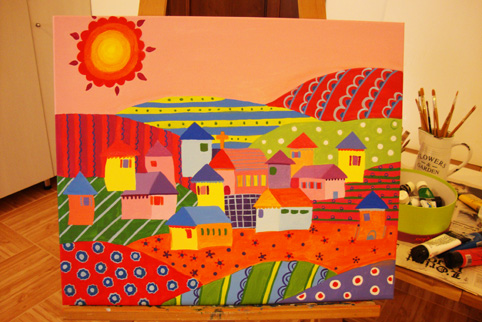 This is my village 🙂 It is called: Beit Chabeb
The painting is not over yet…I still have to add small details (I just love this last "stage" of a painting… just like edging a crocheted blanket 😉 ) but I thought about showing it to you like a wip…
And …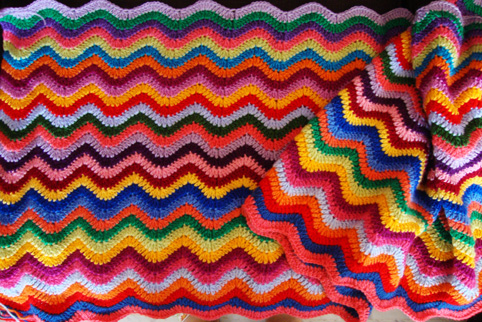 This is the crazy ripple so far….
32 rows …that means 16 hours of crochet…wowwww 🙂
Do you love the colors?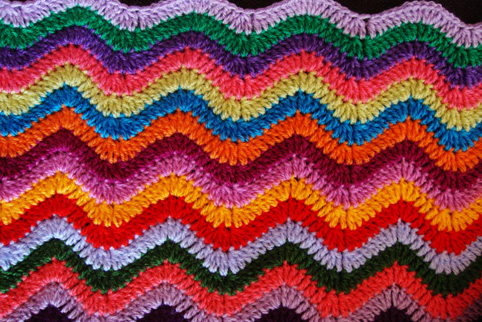 I adore them 🙂 I love how they melt together…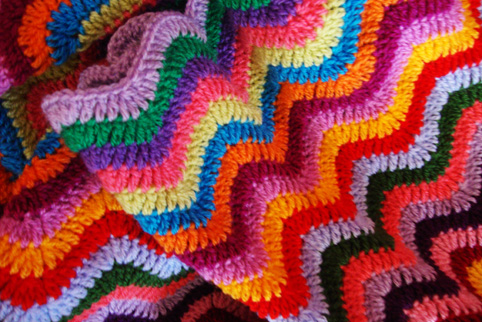 That's all I have for today my friends!
Have to leave you now…and I hope to be back to you very very soon…
Until then take good care of yourself…
and THANK YOU once again for just being here… Your presence is all that matters 🙂
Hug and love
Sucrette