Hello hello hello!
I am HAPPY HAPPY HAPPY to share with you today my latest project in all its glory 🙂 Are your eyes ready for a colorful feast ?
Yeaaaaaaaaaaaaaaaaaaaaaaaaaaaaaaaaaaaaah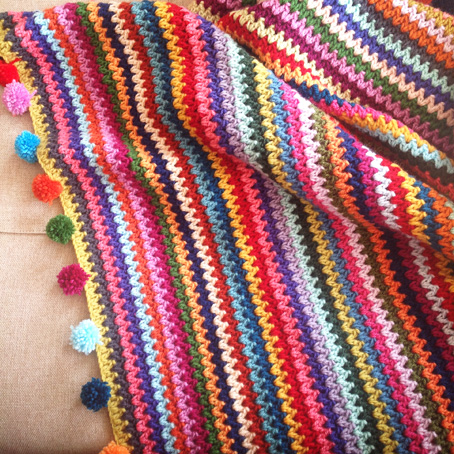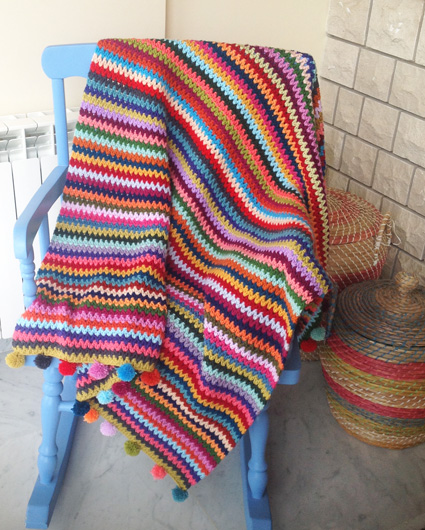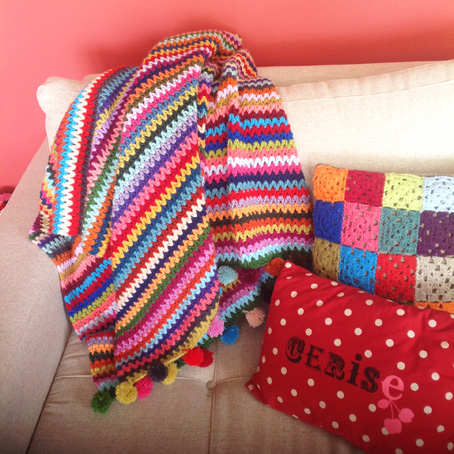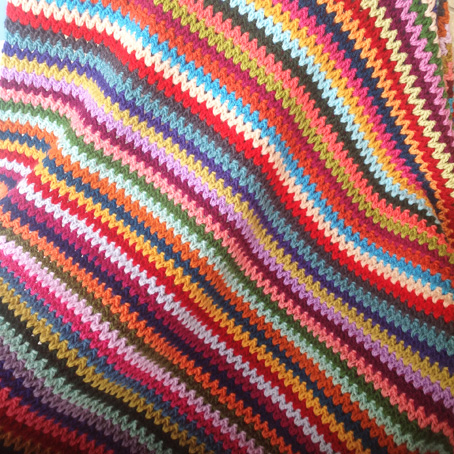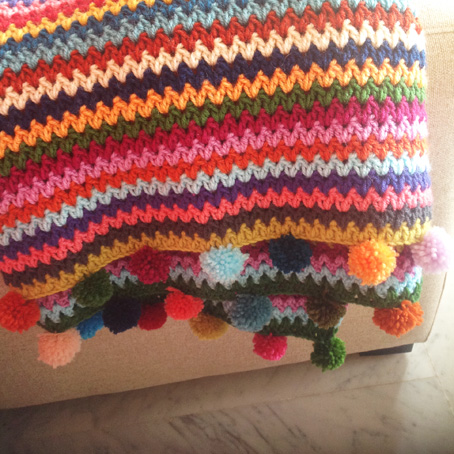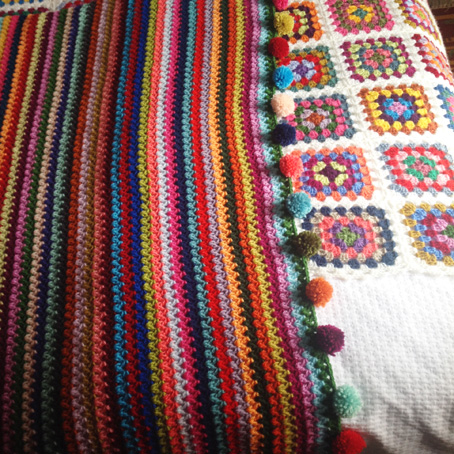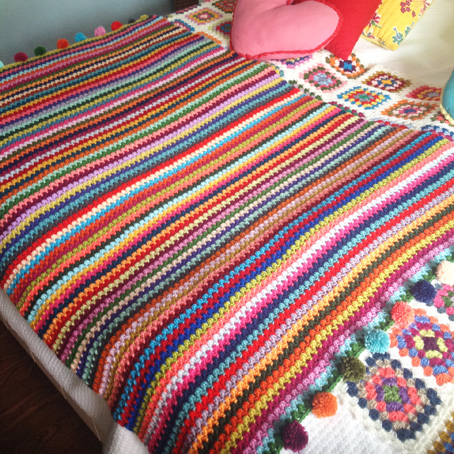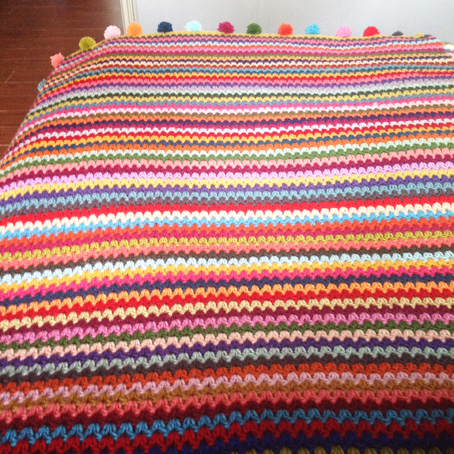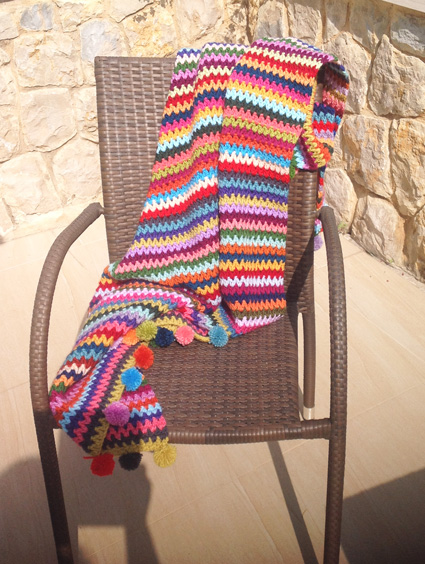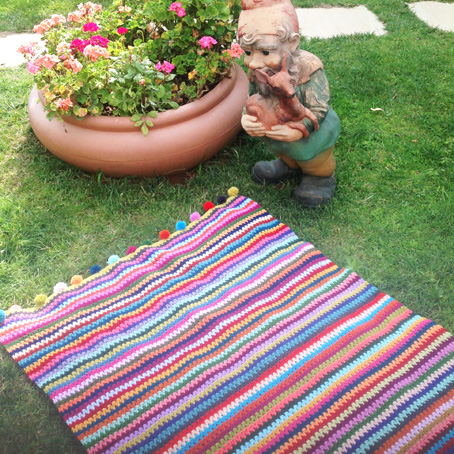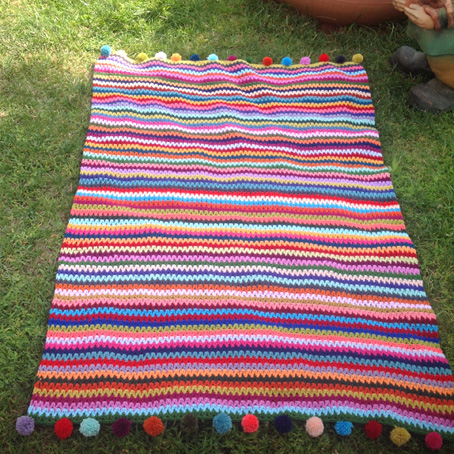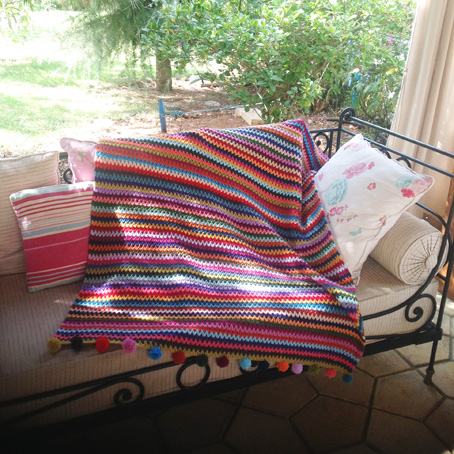 12 pics of happiness shared with you my friends 🙂
I hope you liked my V stitch blankie 🙂
Now for the technical info part:
Yarn: Nako Vizon a 100% acrylic yarn
Hook: 4.5mm
Beginning chain: 146
V stitch chart: HERE
Edging: Pompoms: Inspired from the lovely blog of Vanessa: HERE 
I made the pompoms and just tied them with the last row of my v stitch.
To make the pompoms: I used the Clover Making pompoms. size: small. These are super great and easy. You'll make a pompom in less than a minute 🙂 You can buy them online from HERE.
My piece of advice: Must try the Vstitch. It is an easy, relaxing, soothing, beautiful, textured and addictive stitch.
I'll leave you now with a last pic of me under my blankie before making the edge. It was on Sunday morning. Excuse the sleepy hair and face 😉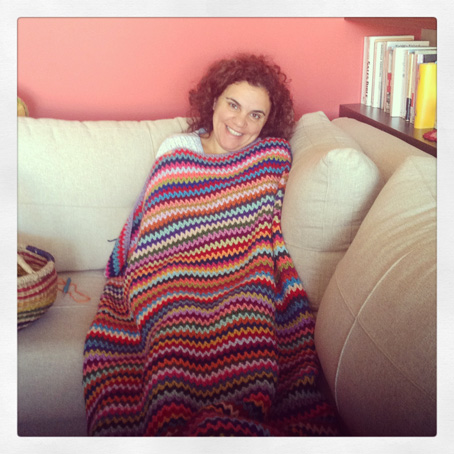 Sending you vibes of happiness!
Take care
Sucrette