Hello there!
My trendy chale is done. What is it I hear you asking. Well it is a simple knitted triangular shawl that I felt in love with in my french IG feeds. It is very trendy in France and I keep seing new ones, colorful ones and it is very inspiring ♥
So, I made my own ♥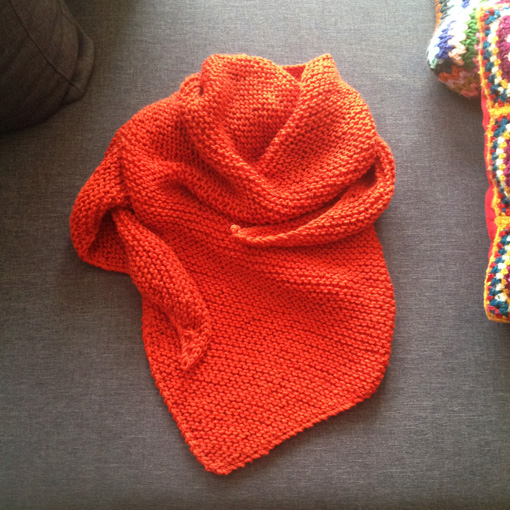 It is very easy to knit. You just knit knit and knit. You start with 3 stitches and you increase one stitch in each row. To increase you knit twice the last stitch of every row. Voila 🙂 Very simple, very easy, very soothing, very calming and very very very snuggly ♥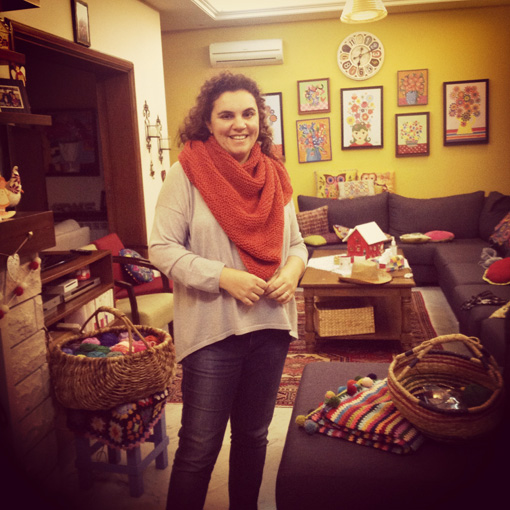 Once you reach the high you desire (80cm for mine) you stop. And you'll have a lovely shawl to wrap your neck with♥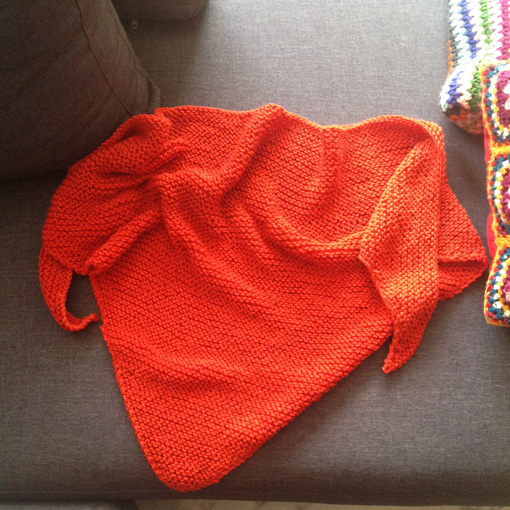 ♥ Yarn used: 5 x 50g of Debbie bliss cashmerino aran in Burnt Orange (OHHH How I love this color)
♥ Needles: 8mm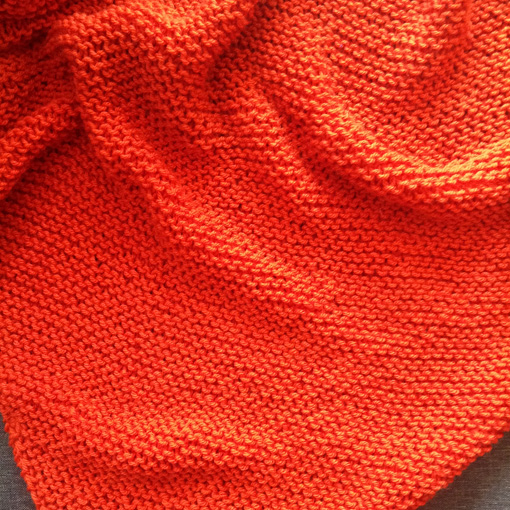 Now I started a second one in a deep lovely green (Scheepjes merino soft)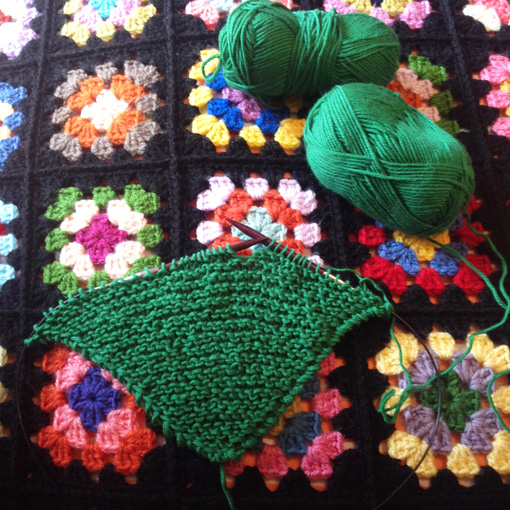 Have a lovely day!
Sucrette