Goooooood morniiiiing  🙂
A beautiful day today !
Hope you've had a wonderful Christmas time surrounded by your loved ones 🙂
Almost a year now that I've started this big hooky project: (If you're interested…you can read the very first post of it HERE !): Love birds: A crocheted granny bedspread for our room…and today…well today…it is done 🙂 finished 🙂 and I am totally in love…And I can't wait to show you….
Are you readyyyyyyyyyyyyyyy?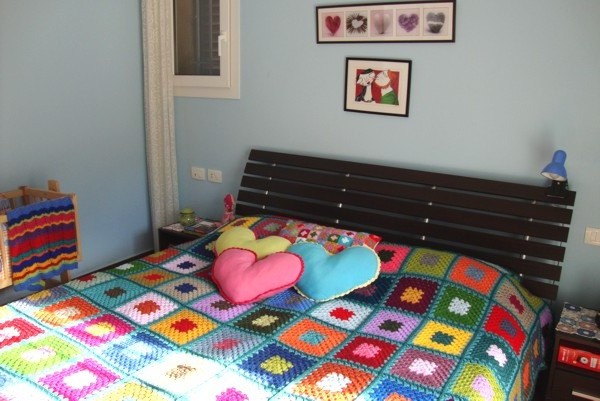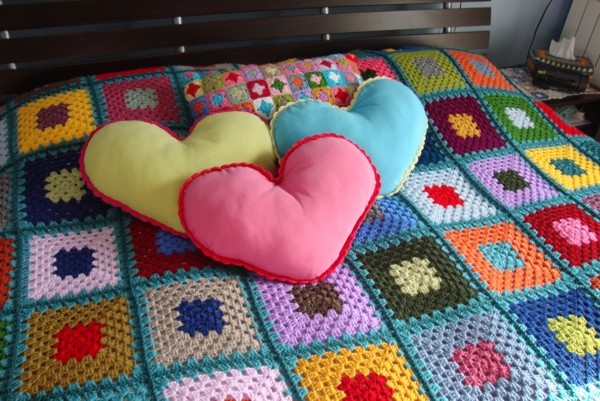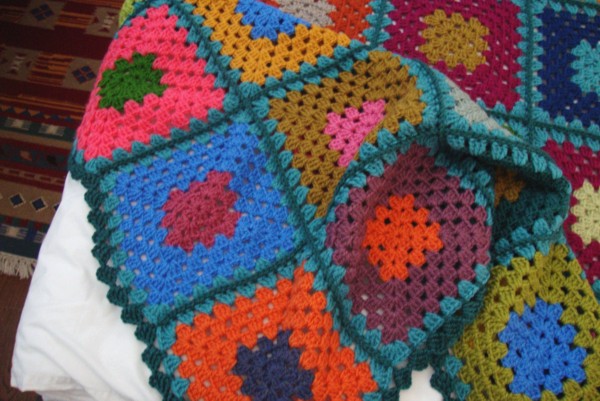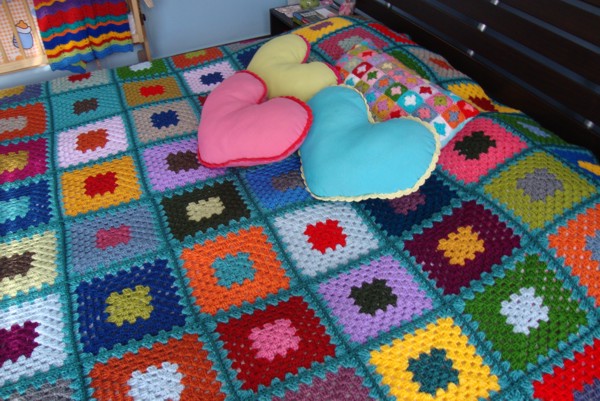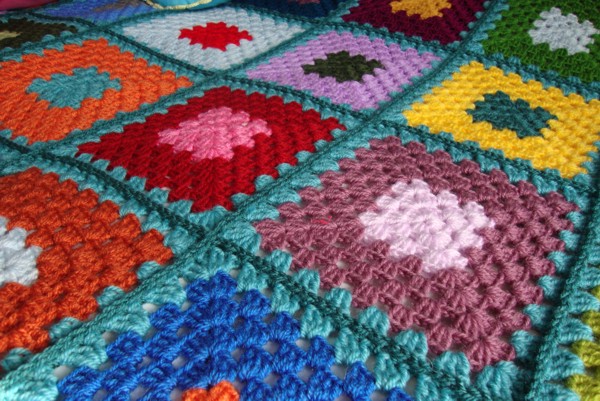 Yarn: Nako Vizon (a 100% acrylic yarn)
Hook: 4mm
Pattern of the squares: Here
Joining: I joined the squares together with a row of sc with the dark turquoise color.
Edging pattern: Here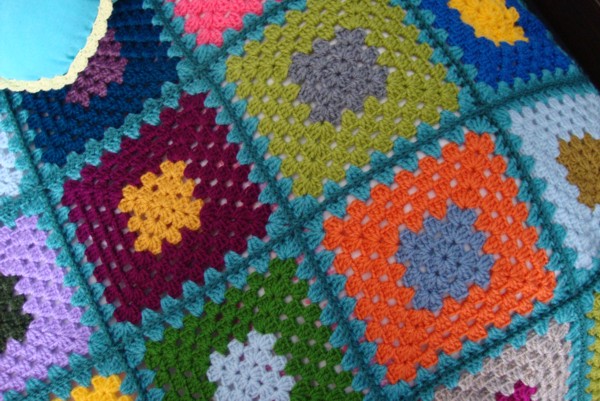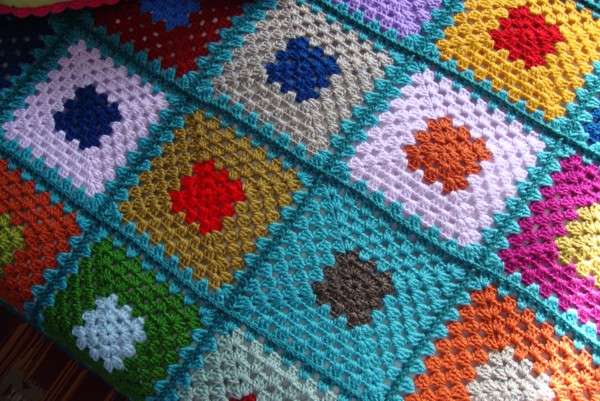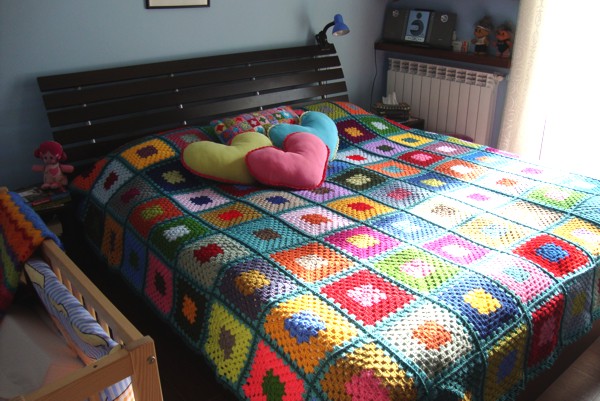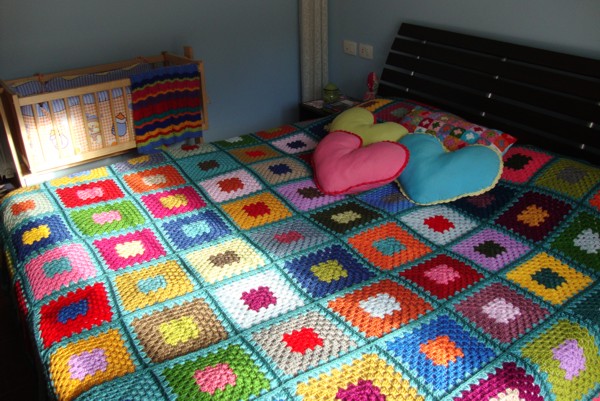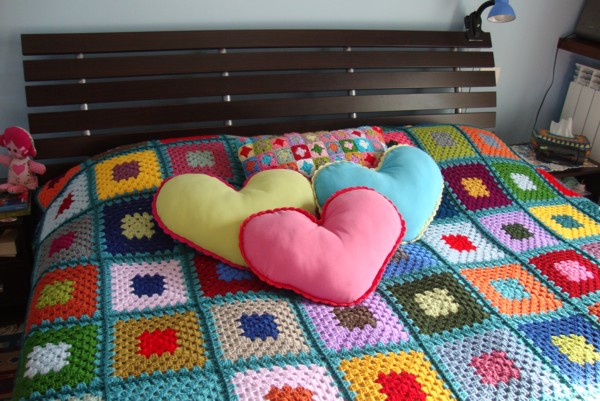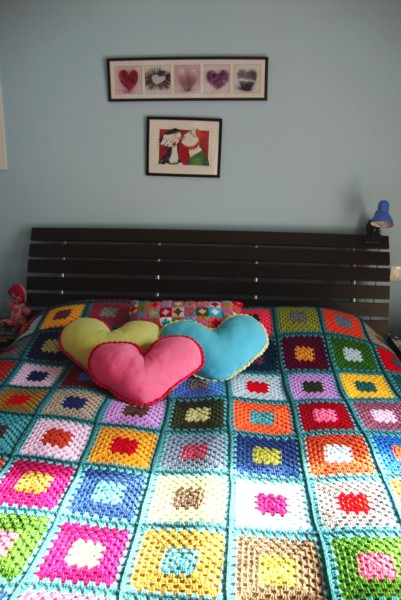 I am totally crazy in love with it I must confess 🙂 and I can't wait for each night to come so I can wrap myself with it before falling asleep 🙂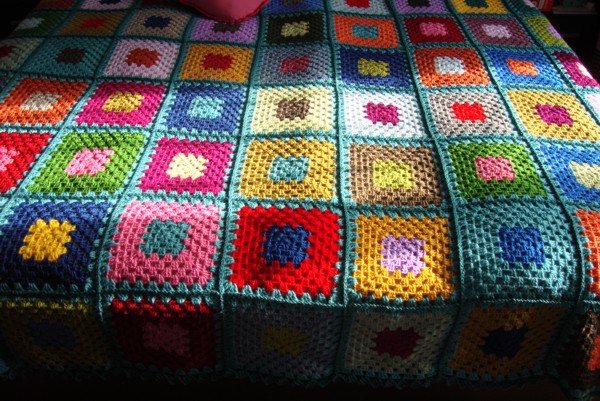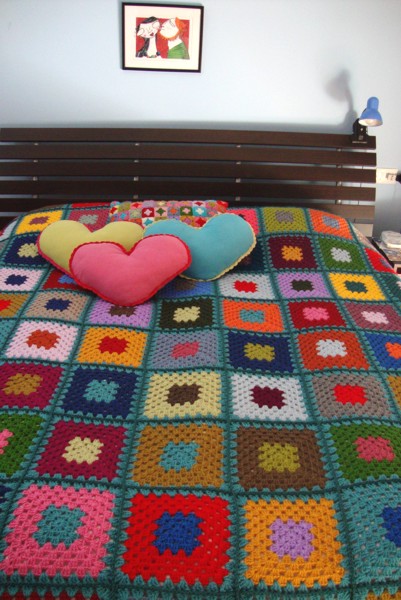 And I am very proud of myself too cause, you know, it is a very big project: 110 squares in total. Each one made with 8 rounds 😀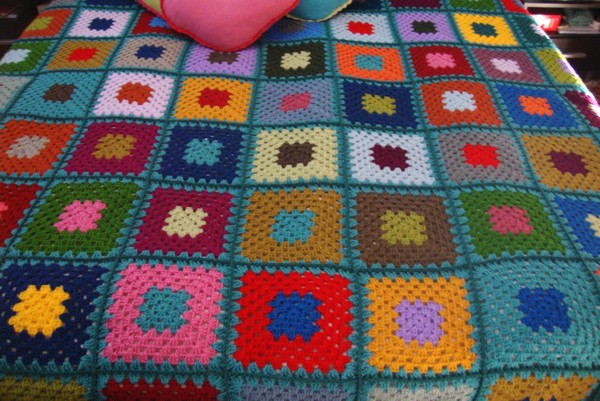 Hope you love it as much as I do 🙂
Have a wonderful end of week and end of year too!
See you in 2013 😉
Sucrette