Hello sweet friend!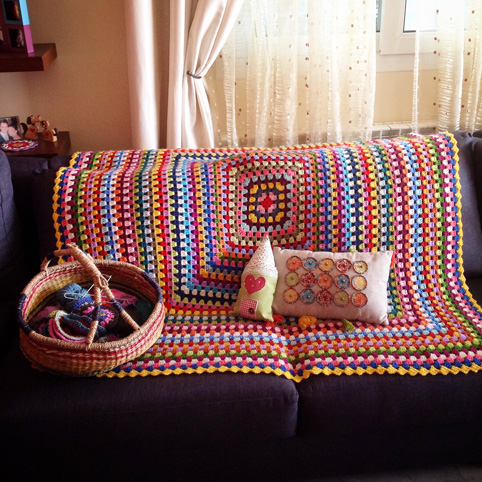 I've been busy, busy crocheting with tons of ideas in my head. I want to crochet crochet crochet. I want to crochet baby blankets, lots of them, different kinds, a lot of colors, bright, happy colors. I don't know what is happening with me…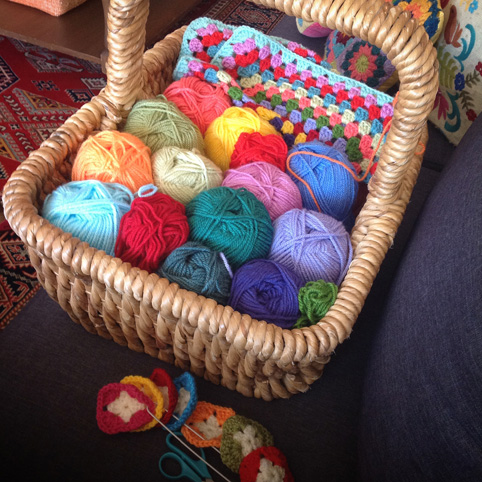 My hook is burning and I decided to reopen my etsy shop and try to sell baby blankets. Wooohooo I am very very excited about this idea. And I don't care if it will work or no… I want to try… just crochet and try… will see what will it leads me to… maybe I will close again my shop… maybe not…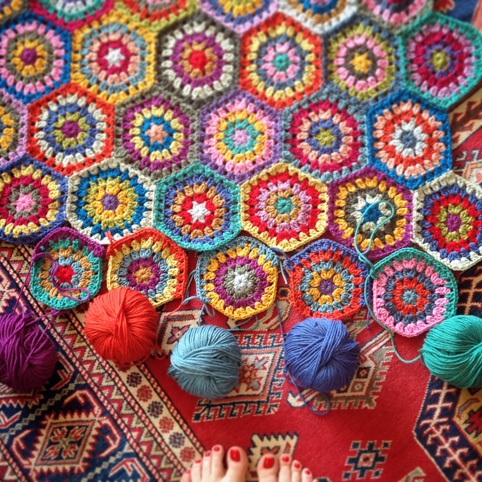 I wanted first to finish my actual wips. This hexagons blanket. And the granny bedspread of my daughter Sarah. But I COULDN'T. The hexagons is mostly done…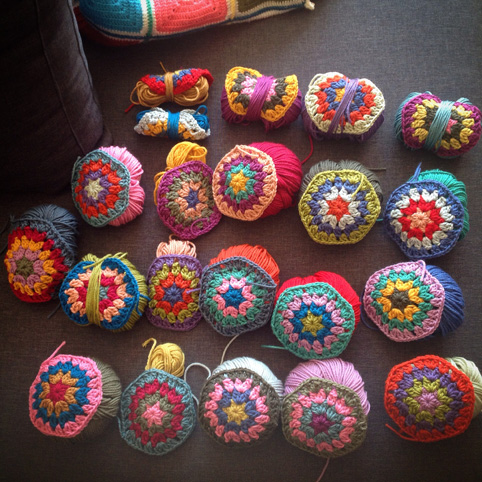 still have some to join… and it needs an edging of course…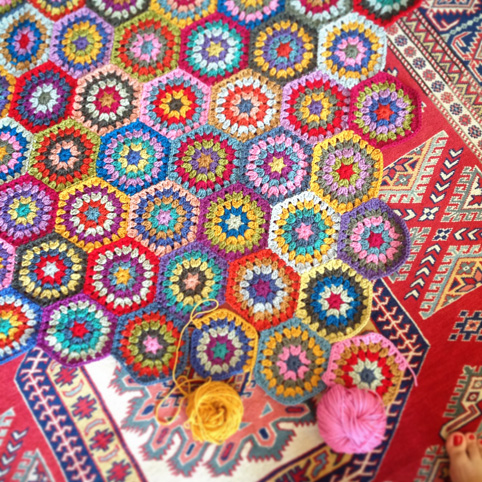 And for the bedspread…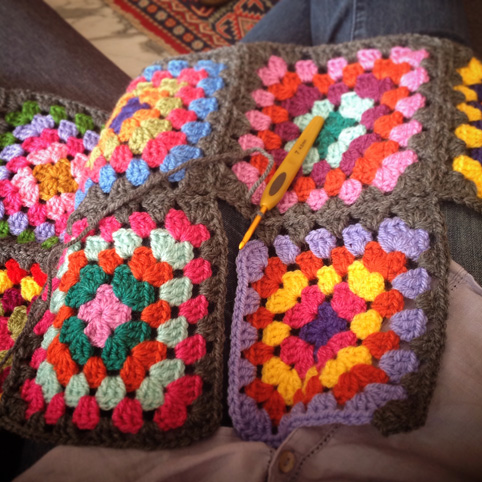 I will leave it for the autumn… Now I have to make baby blankets…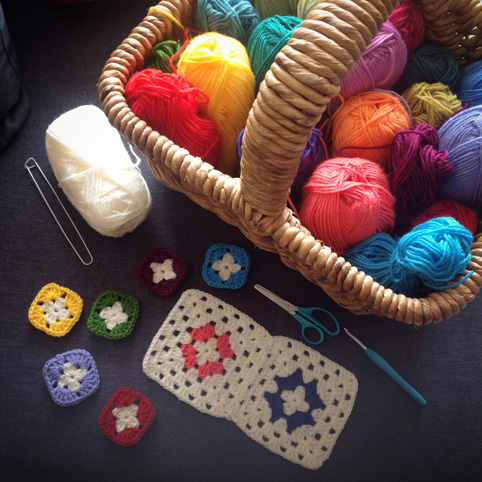 So I started two… one with a cream edge…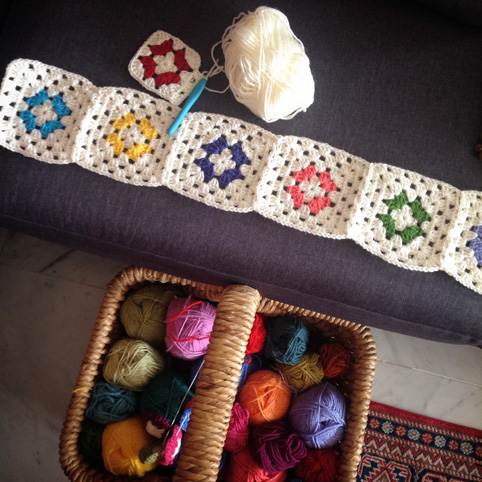 and the second a big colorful granny…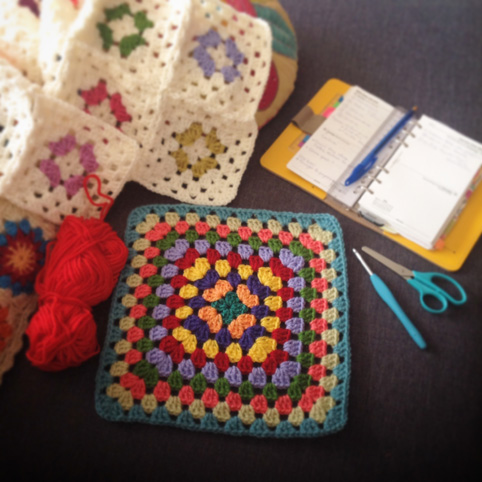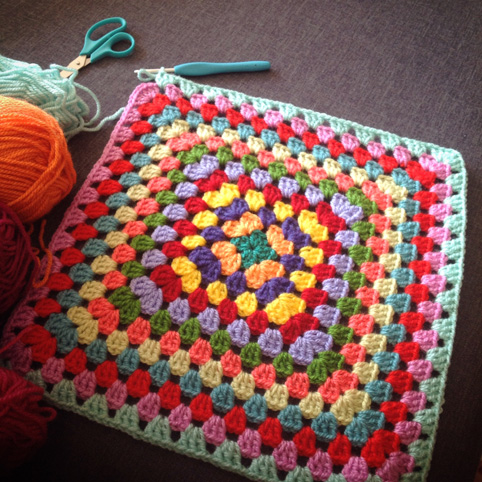 and a third, and a fourth, and a fifth (I will not tell about all the crazy ideas in my crazy head) I have to finish the first two, post them in Etsy and then begin the others 🙂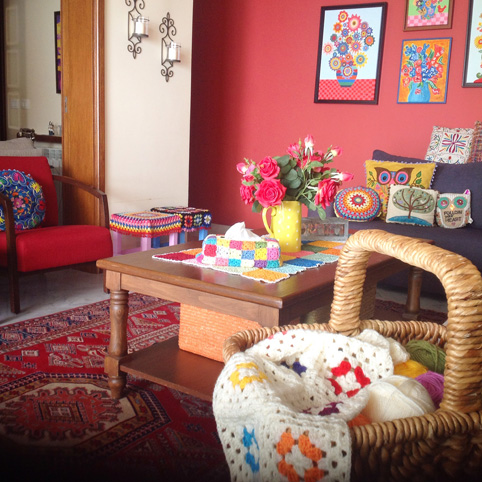 My Etsy shop is still mostly empty (I posted some of my patterns for sale there). I will tell you when the baby blankets will be there too 🙂
I am crossing my fingers now and saying a small prayer 🙂
Will keep you updated my friend!
Love ♥
Sucrette