Hello!
October is here. Autumn is here. I love autumn. I love the colors, the "normal routine" in our life, the back to school and the mummy free time I have back in October 🙂 It is a lovely month not too cold not too hot in my part of the world. The light is beautiful. The perfect weather for crocheting and knitting too. I am working on 5 different wips and I am loving it 🙂 Yes, maybe it is too much but I love it. I don't ever get bored of a project.
In crochet, I am actually joining the last squares of this beautiful blanket ♥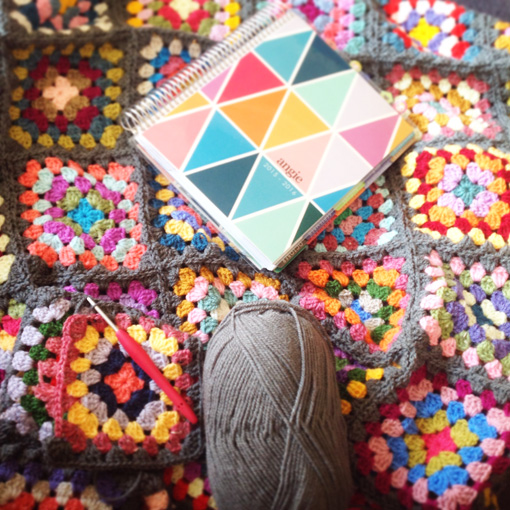 I wanted it to be a bedspread for one of the girls bed but I changed my mind when I tried it on the bed…
I changed my ming and decided to give it as a wedding gift…
and start a new bedspread for the girls…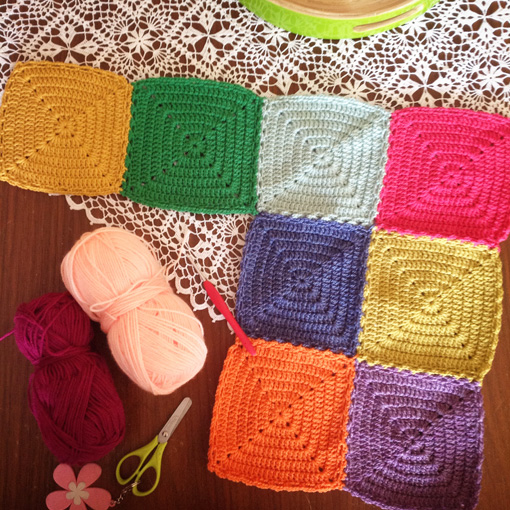 a classic kind of colorful squares joined as I go with a last round of 1sc 3ch 1sc all around the square and in the 4 corners…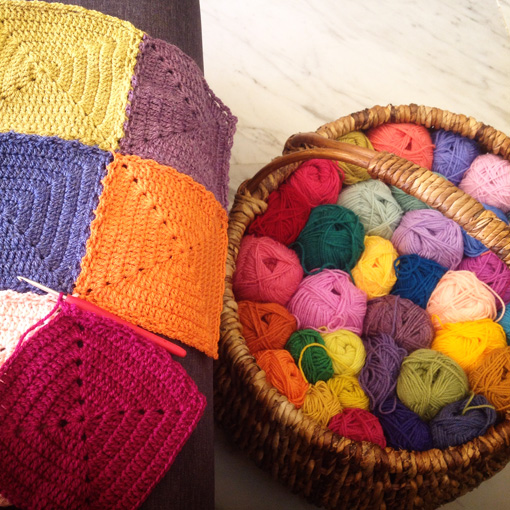 I love the simplicity of this design and find it better for a bedspread. What do you think?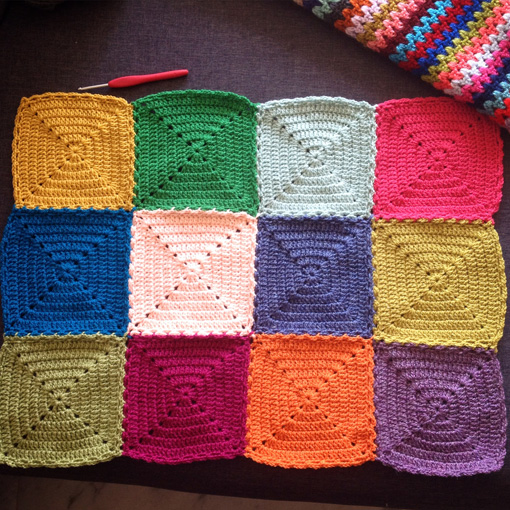 I love how colorful it is and how simple too ♥
And how about knitting? Knitting is now my new addiction and I am totally hooked… I loooooove it…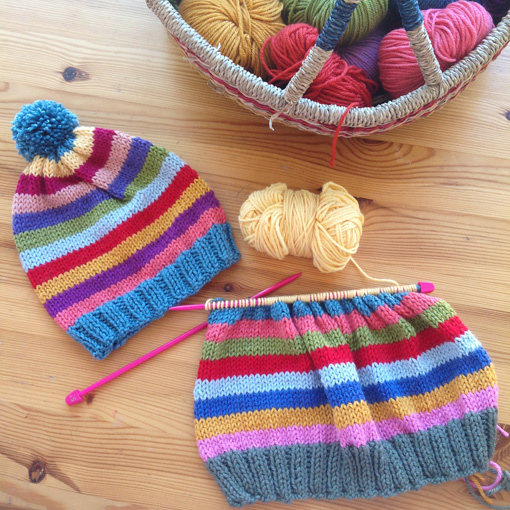 and I can't stop making colorful beanies for everybody 🙂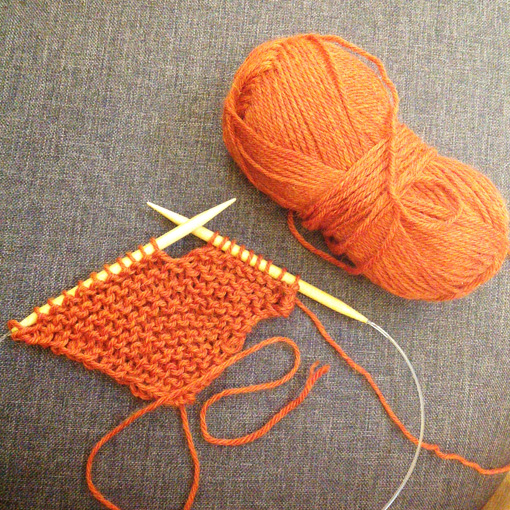 I started also a "trendy chale" inspired by my IG French ladies. It is a triangular very simple shawl very cosy and warm. And the soothing effect of knitting this simple stitch and increasing one stitch in every row is wonderful. My favorite project for the evenings…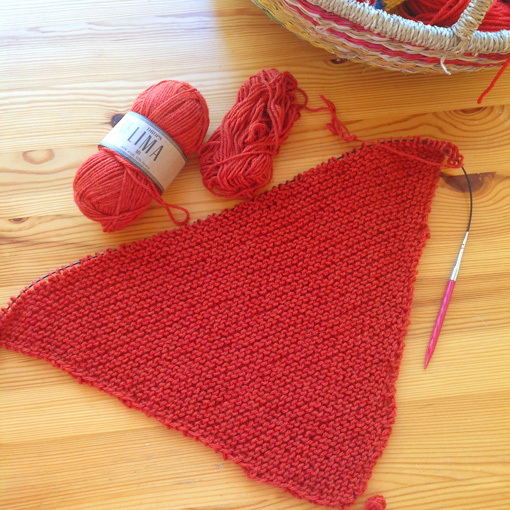 It is growing very fast and the color is a deep orange very automnal. It is really beautiful but I can't seem to catch it correctly in these pics. The yarn is lima drops and I love it♥
I still have my light blue shawl that I did not show you in this post . I will show it to you next time. It is very slowly growing. I really wish I had 48 hours a day 🙂
Wishing you a beautiful thursday!
Sending you love and hugs
Sucrette