Good morning sweeties,
I've enjoyed reading your comments and your experiences concerning crochet v/s knitting on my previous post… Most of you prefers crochet and I think that will be the case for me too…
Now I'm still learning and enjoying the music of my needles…I discovered the joy of crocheting with bamboo needles and I've made some real progress in the "jacquard" thanks to some really good videos on youtube. Thank you for telling me about the videos… that helps a lot a lot 🙂
So, here is what I've been up to in knitting…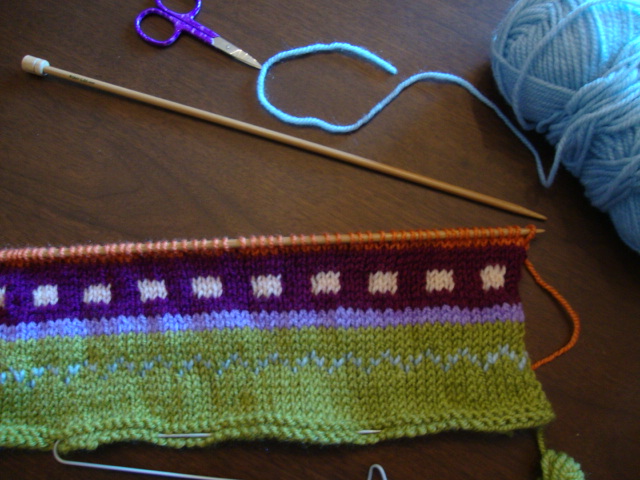 I started a "jacquard" cushion 🙂 hehe
Not very neat but I feel that I'm making progress in learning and that's what counts eh? 😉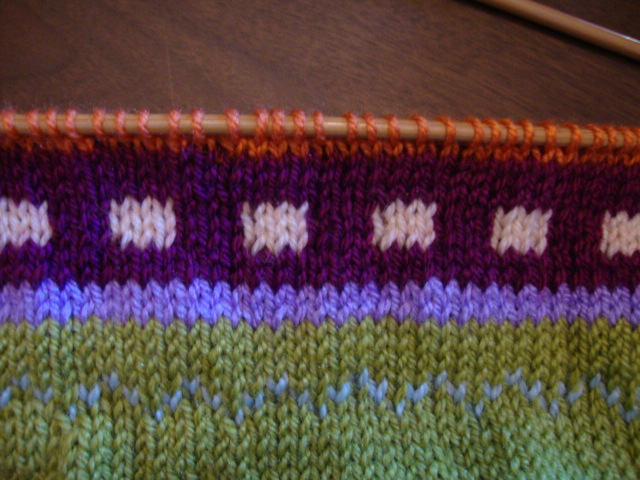 I'm really proud of myself 🙂 hehe
Now, I'm waiting for my mummy to teach me how to follow instructions to make a small vest for my baby…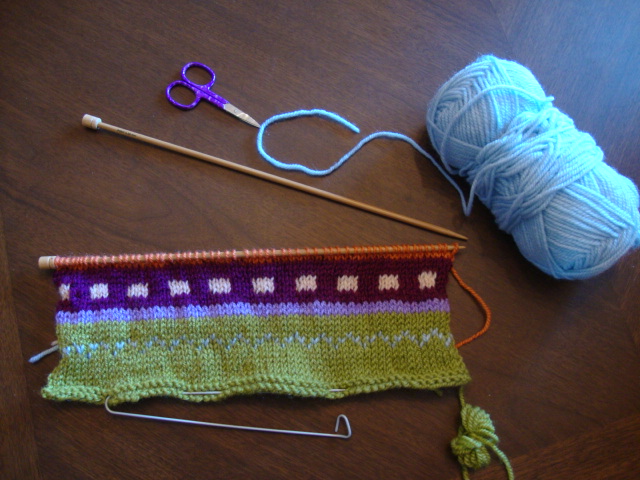 I've made some progress too on the baby's patchwork bedspread …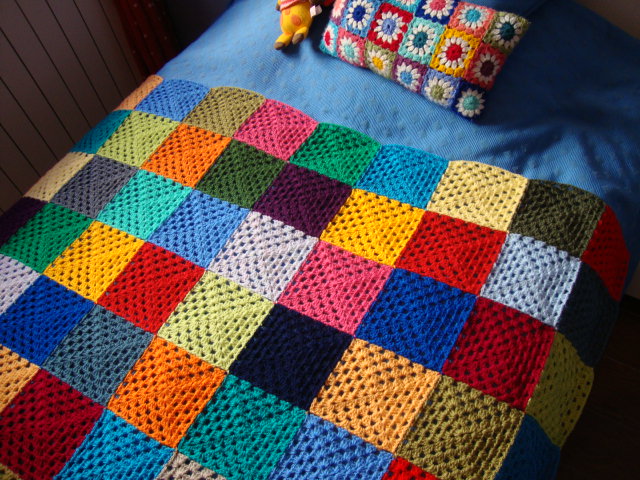 I really really love it 🙂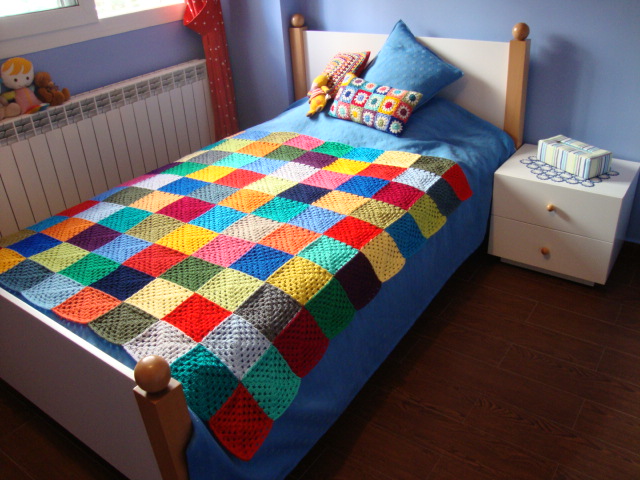 I decided to add 1 row on each side (right and left) so it will drop more nicely from each side… and I still have also 4 rows to add to the top (I don't know if you're understanding what I mean 🙂 ) That will be 68 squares left 🙂
but I'm enjoying crocheting it to the max 😀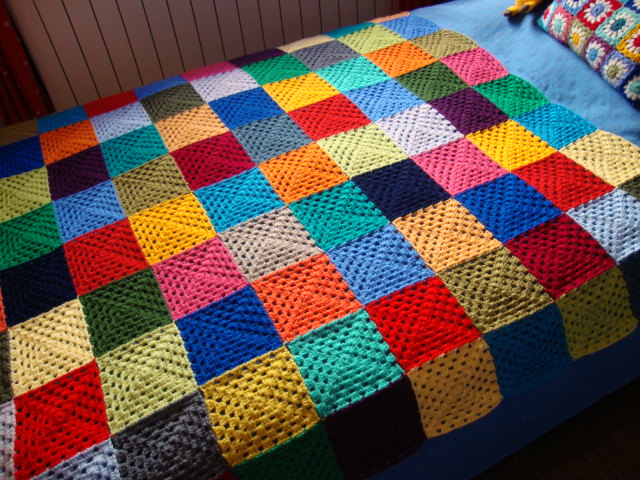 My due date is around september 15 …so I still have around 3 weeks to go…I give birth by Cesarian so I began feeling a little stressed about the day … even though I can't wait to see my little baby and hold him in my arms 🙂
I wish you a beautiful day wherever you are!
Thank you for visiting!
Hugs to all
Sucrette