Yes it is finally done 🙂 in February 2015 🙂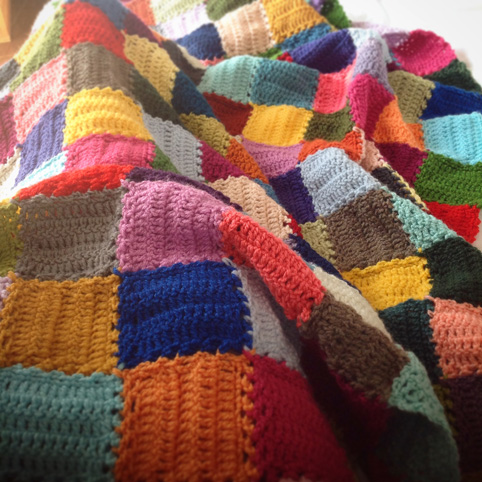 I started this blanket in January 2014 making one square a day and choosing the color of this square depending on my mood … the good and happy days were bright and happy colors… the bad days: greys and dark colors… the "in love" days : reds and purples… the calm, relaxed and peaceful days: cremes, whites and pastel colors 🙂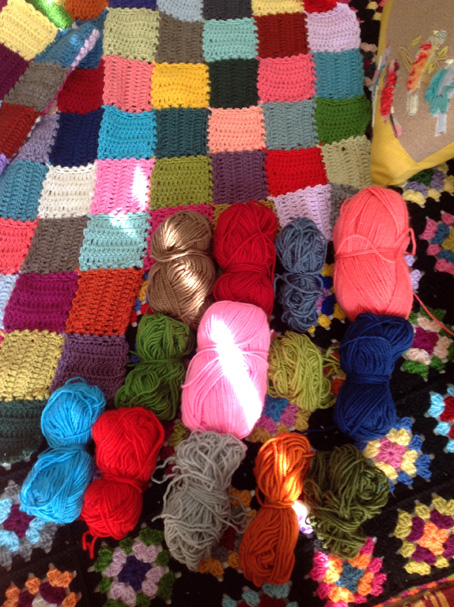 Back in early september I stopped it … completely… I was not "in the mood" anymore… and I decided to finally finish it in January 2015… so the last squares were not done  depending on my mood… but I really really love the result… It is amazing to see a whole (not so whole) year in a blanket 🙂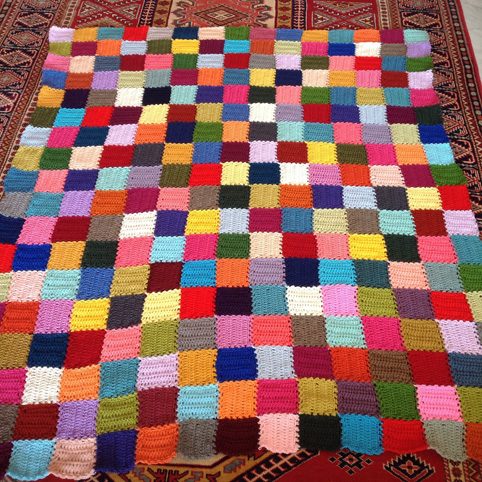 This blanket is made of squares… each one is made of 5 rows of 12 dc… joined as I go with a last round around the square of 1sc 3ch 1sc… and I rotated each square before joining it to the others to have this patchwork effect 🙂 You can find the pattern of this blanket HERE.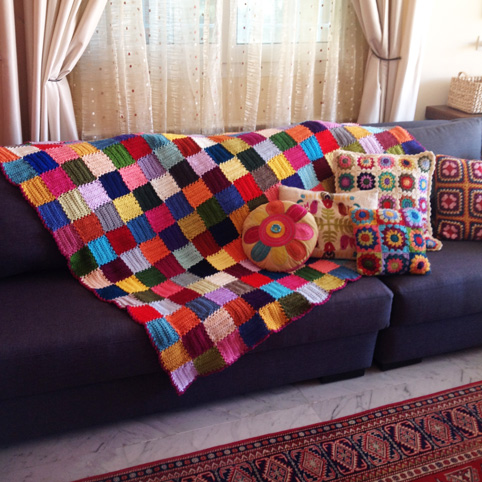 I used leftovers of my trusted Nako Vizon aran acrylic yarn and a 4.5mm hook…
The final blanket is 270 squares (18 x 15)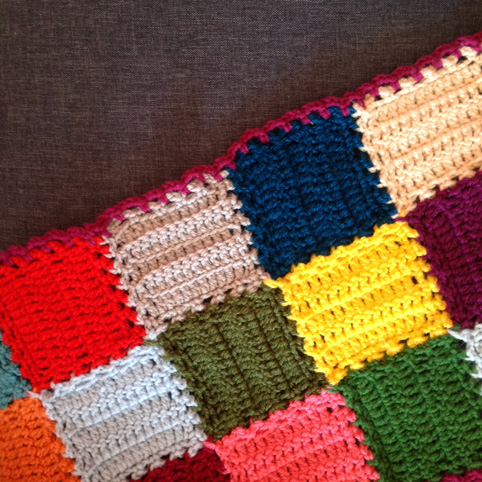 For the edging I chose to make a very very simple one: 1sc 3ch 1sc all around the blanket like the last joining round of each square. I think that a very simple design blanket like this one must have a very simple edging …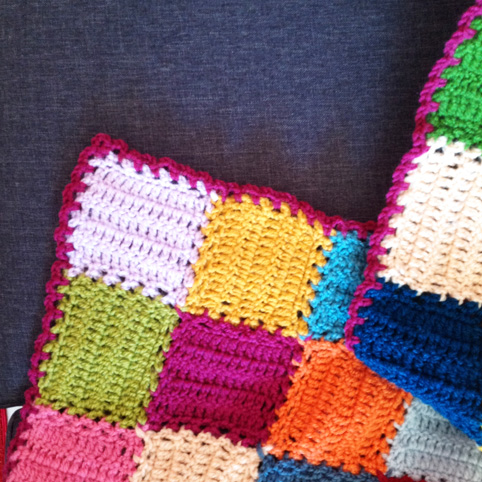 And I am really pleased with the edging 🙂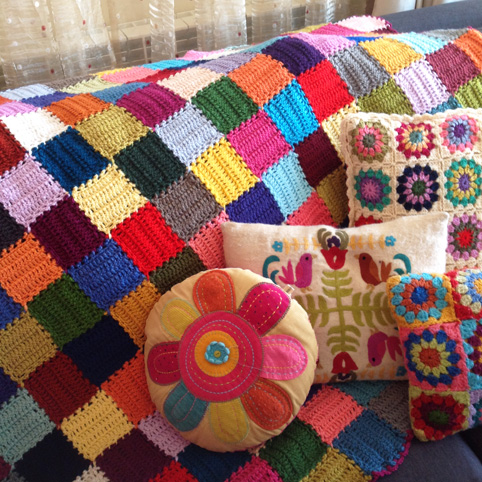 The blanket looks lovely in the sitting room and I think that it will stay forever there keeping us snuggly and cosy during the cold days 🙂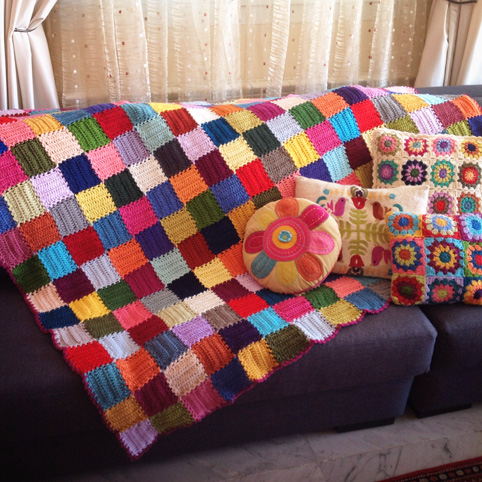 Have to leave you now… the weather is very very bad here today and there is a storm coming our way …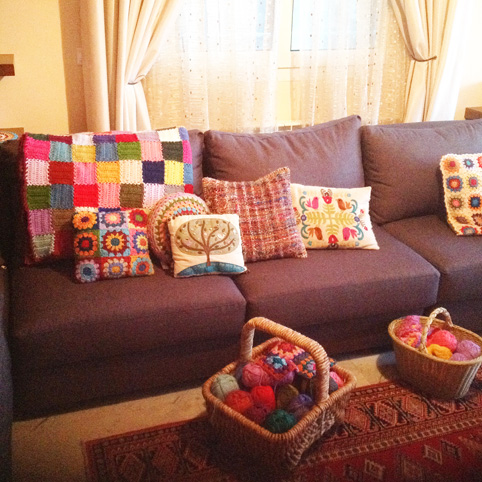 Wishing you a warm and happy week!
Sucrette