Hello,
Yesterday I finished crocheting the simple shawl…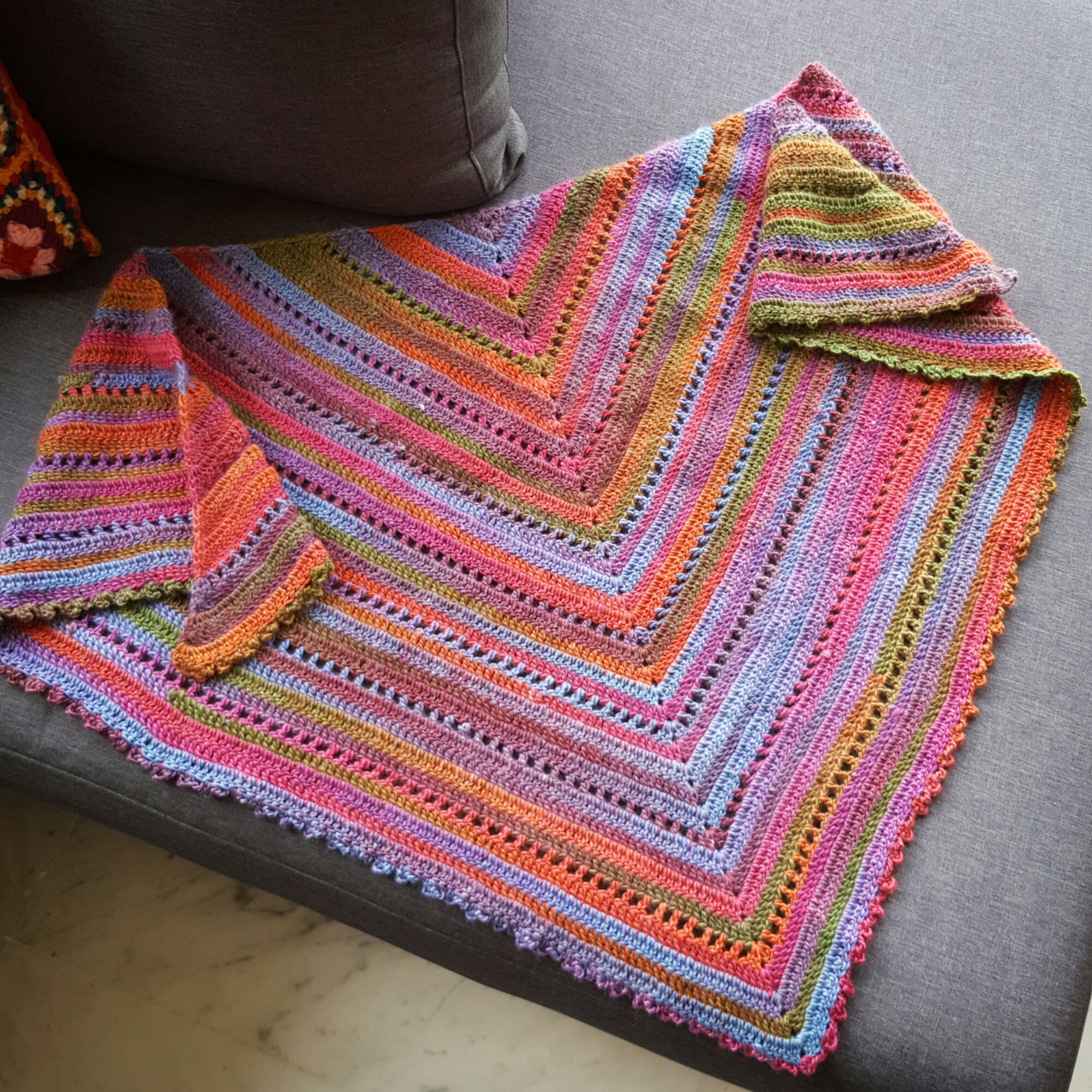 I chose a very simple pattern for this shawl to show off this gorgeous yarn. The yarn is Scheepjes noorse sokkenwol color number 968. It is beautiful, soft, snuggly, warm, everything you wish to have in a yarn. And I crocheted it with a 4mm hook ?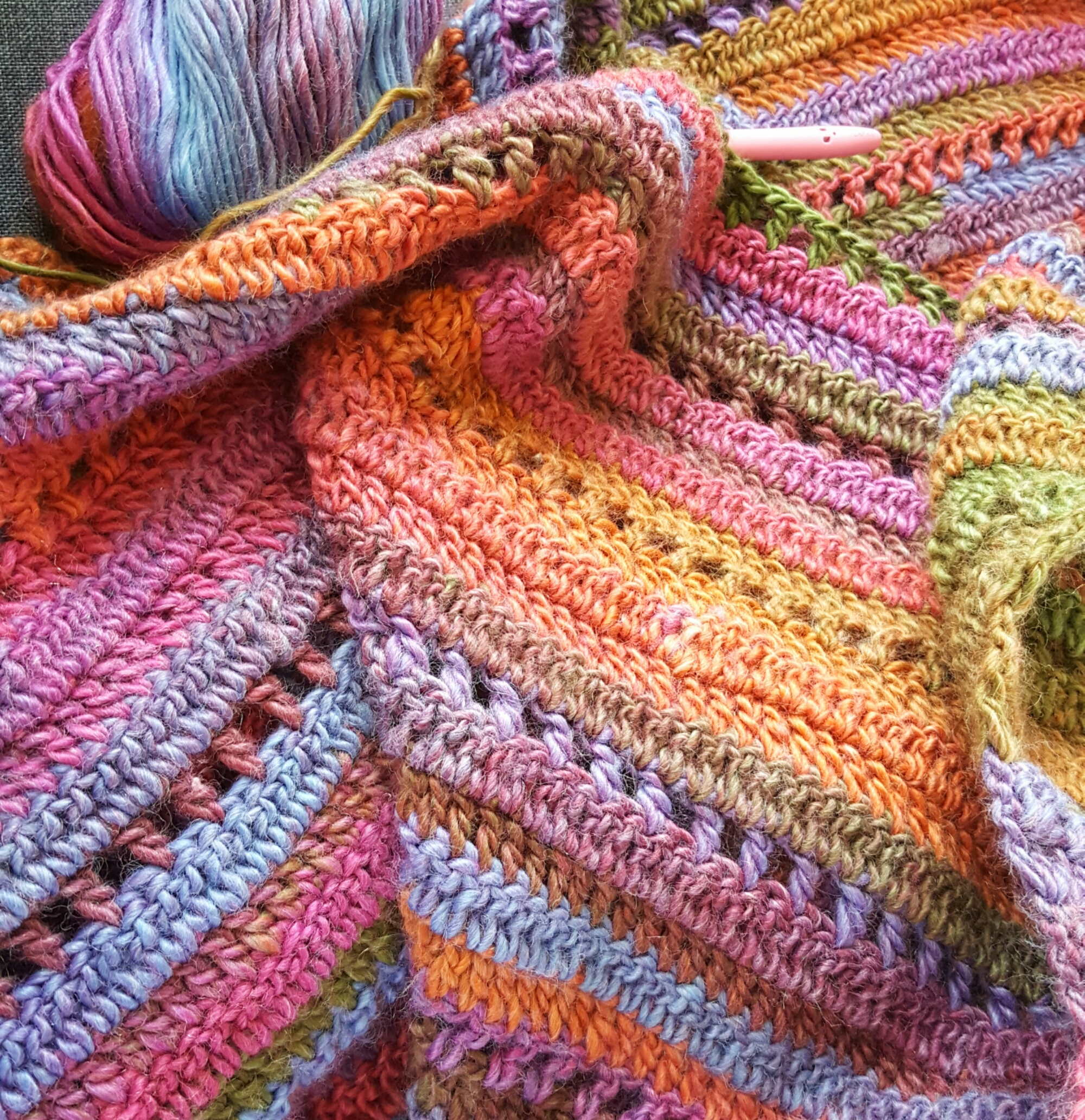 I drew the graphic of this pattern for you if you wish to make your own.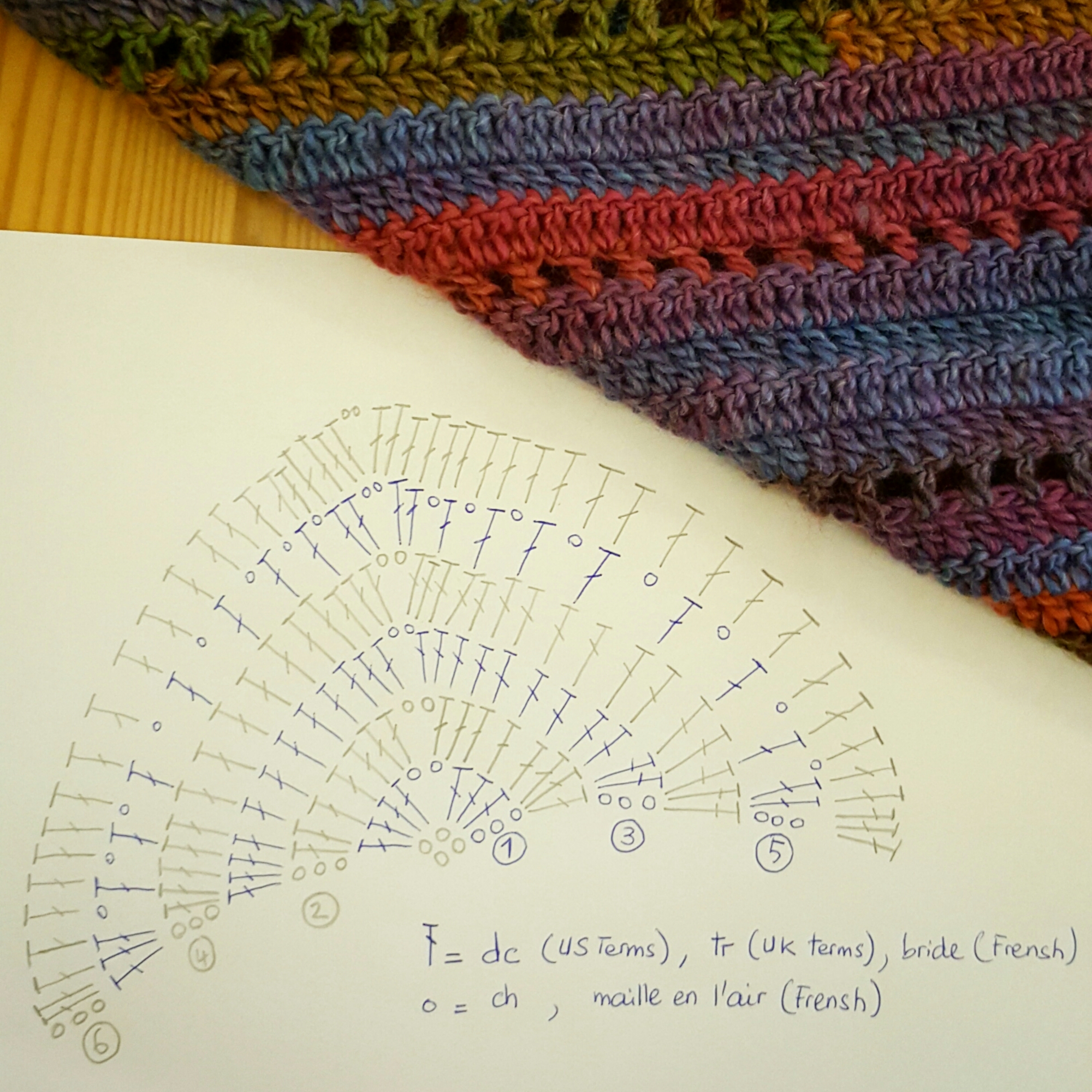 This shawl is a Christmas present for a dear friend of mine. But shhhhhhh it's a secret project ?
I am in love with my simple  shawl.  Are you too?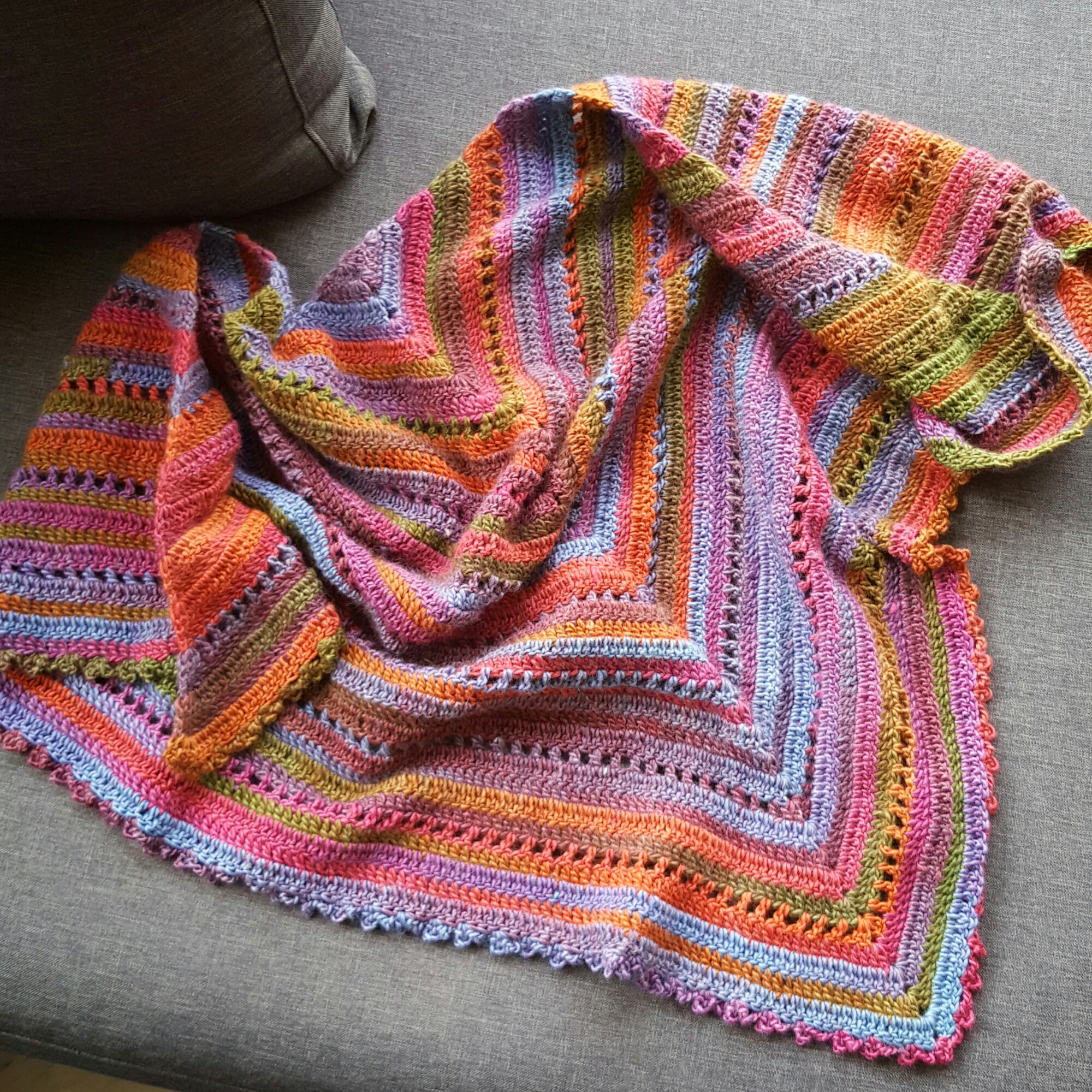 I am coming back tomorrow to show you a couple of blankets I've finished lately.
Wishing you a lovely evening!
Sucrette