It is done! YAAAAAAAAAAAAY! It was done last week but could't share it because the children ( all 3 ) were sick at home. Today the girls feel better and are back to school. Baby Joe is still at home but he is feeling much better too 🙂 So, today, life is good again and I thought about sharing with you my poncho 🙂
You know that I don't like to see myself in pics so this is me without the head 🙂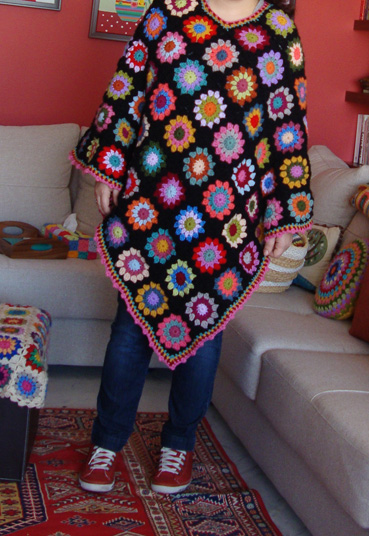 I think I will not wear it outside the house… It will be a kind of "wearable blanket" that keeps me warm while I move around 🙂
Hubby is jealous 😉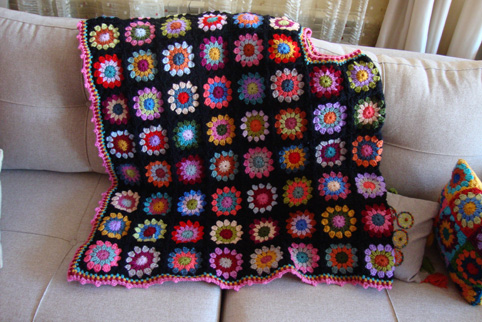 It was crocheted with a 100% acrylic yarn called Nako Vizon. It is very similar to the Stylecraft DK but a little little bit thicker. The hook used is a 4.5 mm one.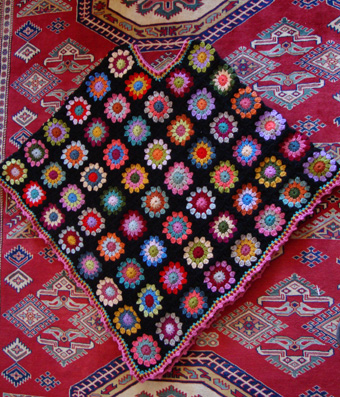 A white background would be better for this pic I know…
The squares of this poncho were joined as-I-g0. I did the front and the back separately and sew them together at the end. You can find the chart of the squares on the right sidebar of my blog under the name : circle in a square. (I don't know why I can not make a proper link here 🙂 Sometimes I just don't understand this computer 🙂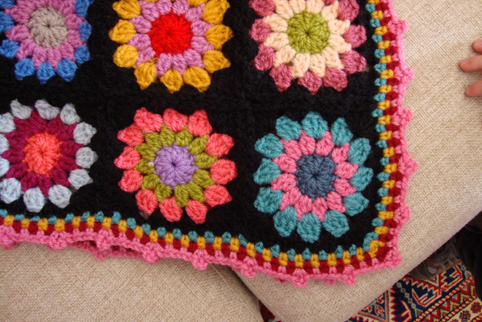 Some close up pics 🙂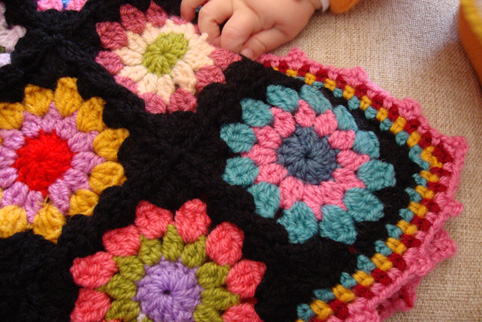 with curious little hands 🙂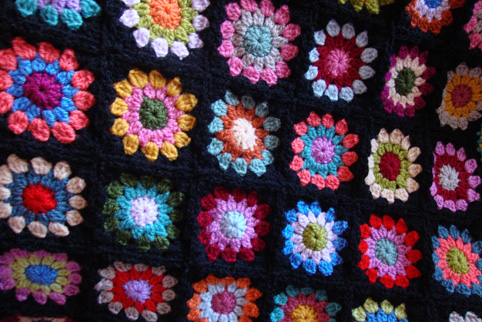 I used the moss stitch to make the edging. (1sc-1ch-1sc etc etc ) and added some picots for the last round 😉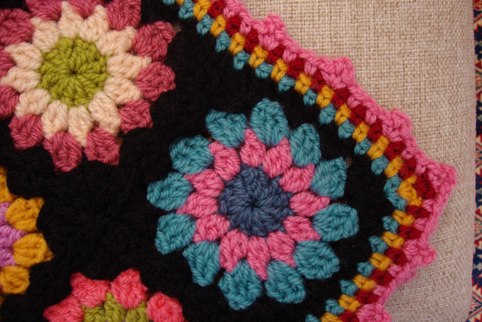 Did I say that I am in love with my poncho? No not yet…
Well… I AM MADLY TOTALLY TRULY IN LOVE WITH MY PONCHO.
I am right now wearing it while writing this post 🙂 and I want to make two more for the girls 🙂 Maybe with a thinner yarn and without the black background of course … We'll see 😉
Until then stay warm (under a blanket or a poncho)
and have a beautiful sunshiny and colorful day!
Love
Sucrette