Helloooooo!
I am super super happy about you all joining the poncho's experience 🙂 It made my heart sings with joy 🙂 It will be so much fun I am sure 🙂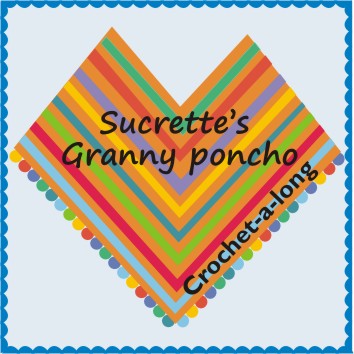 Welcome to you all 🙂 You can join, of course, you can join, even if you already crocheted some, even though it will not be for you, and even if it will be not right now (you have to finish some wips first) You are all welcome 🙂 whenever you want to join I'll be waiting for you 🙂 and I am very happy to have you all crocheting a long with me this happy piece of clothe 🙂
I've added a small and a bigger button with their html codes on my previous post…if you want to grab them and add them to your blog or your website, do not hesitate …they are HERE at the end of the post !
and to my lovely french friends: Rosalie a gentiment propose le pattern en francais pour celles qui le desirent…le debut est un peu different mais le resultat le meme 🙂 Vous pouvez trouver le tuto ICI! Merci infiniment Rosalie 🙂
So, today, I want to share with you the beginning of my poncho…
Let's take a look at the yarn first…well, do you remember the yarn I showed you in this post ?
Yes, it is the new Nako: the superlambs special a 50%acrylic, 50% wool that I'll be using for my poncho.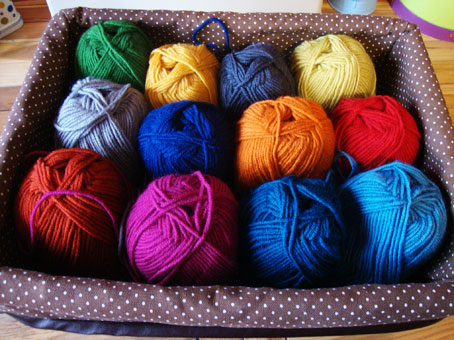 There is 12 colors… deep colors that reminds you the autumn …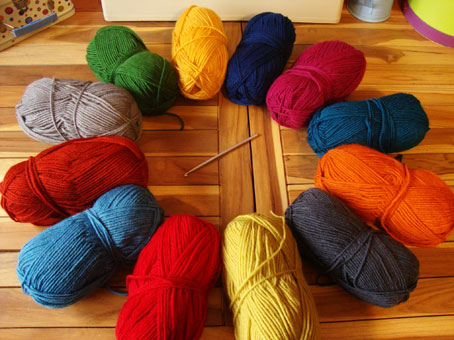 and I've totally fallen in love with these colors…they are my colors of the moment 😀 hehe
and now, let's take a peek to the first 4 rounds of the poncho…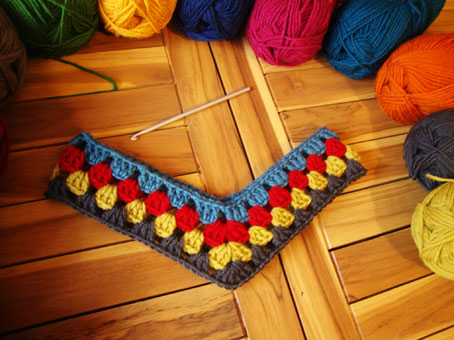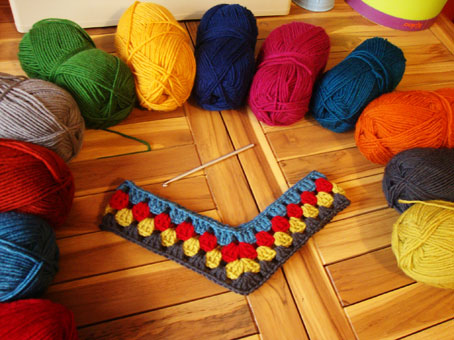 I'm crocheting the poncho with a 4.5mm crochet hook. I've started it with a chain of 88ch…yes, my head is a little big 😉
Don't forget: Your beginning chain must be a multiple of 8 and big enough to enter through the head!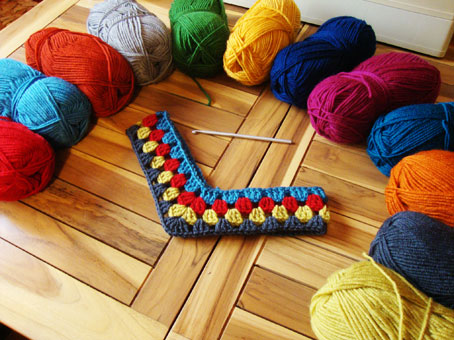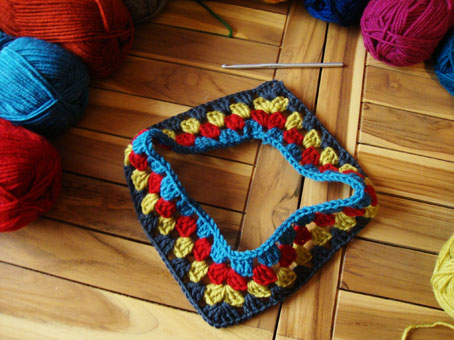 I'm very pleased with the first 4 rounds of my poncho 🙂 and I am sooo thrilled about it…when I'm doing things around the house I keep thinking about the moment I will grab my hook and add some rounds 🙂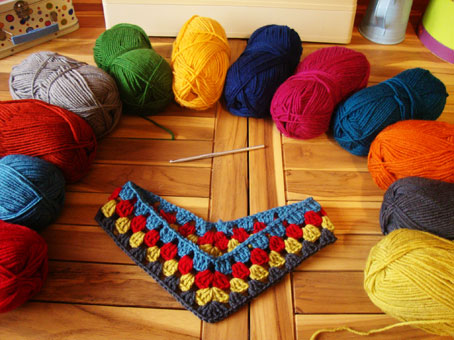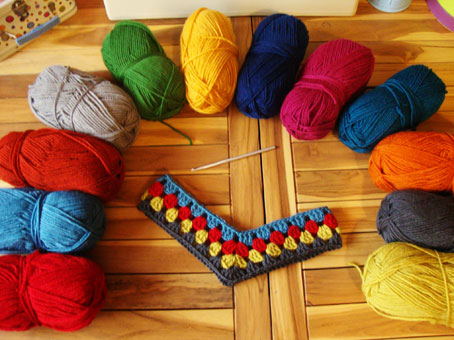 So, my lovelies, if you did not join us yet, I hope that today you will change your mind 🙂 Come onnnnnnnnnnnn! We are waiting for youuuuuuuuuuuuu!
If you want to join, go HERE to read the rules and know everything about this fun crochet-a-long…You can find there also buttons to grab and put on your blog!
To share your pics and progress on flickr, go HERE.
To share your pics and progress on ravelry, go HERE.
For the poncho's pattern, it is a graphic one with written instructions and it is HERE!
For the pattern in french it is on the lovely blog of Rosalie, HERE!
Have a wonderful day!
Sucrette