Hello!
center;">A new post today about very old forgotten wips that I decided to work on again and finish.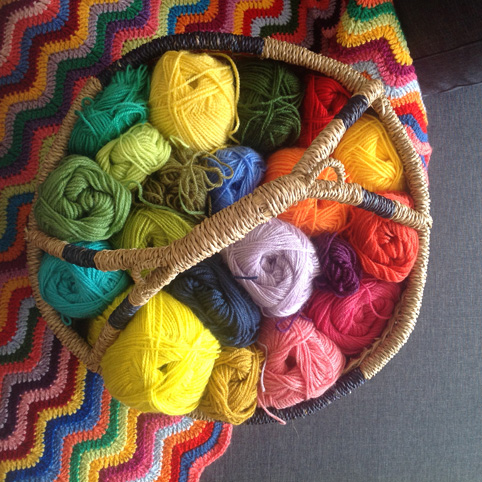 I have a small problem. I often begin a project and leave it aside. And I work on various wips together too. So I have 2 small problems 😉 I have now on my hook 5 different projects (all are blankets). One of them is nearly finished. So 4 wips 🙂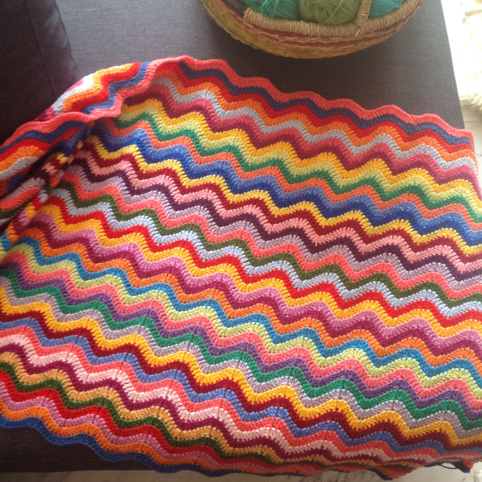 When I was reducing the mess in my craft room last week I saw this old ripple blanket I started years ago. I remember leaving it aside when I discovered the joy of working with aran yarn. This ripple is crocheted with a thin DK yarn and a 3.5mm hook and I think that I got bored with the slowliness (Is that a word?:D ) this project was growing… (My english is soooo bad )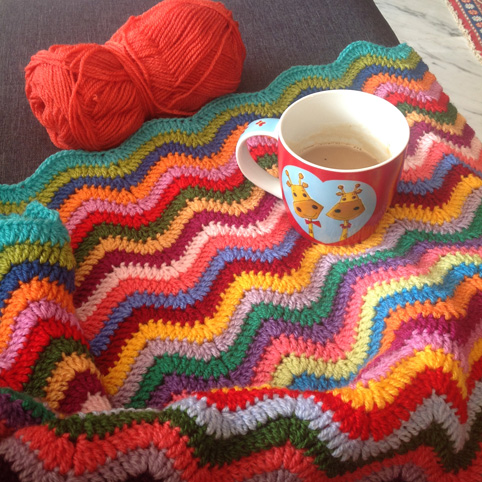 So I was like OOOOH wooow and decided to work again on it. And aside of this ripple was a granny stripes blankie started in the same period of time and with the same yarn…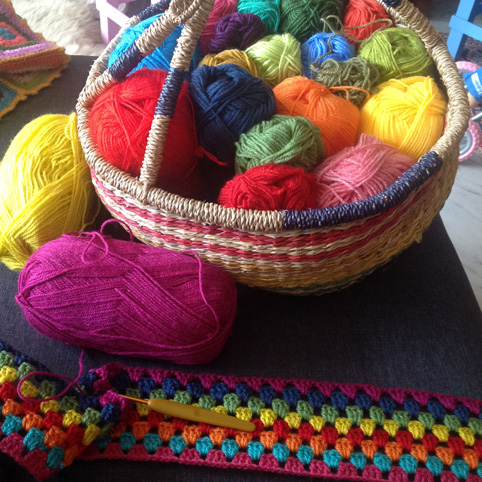 I decided to give these two second chances (they deserve it, don't you think?) and try to finish them. Yes, finish them 🙂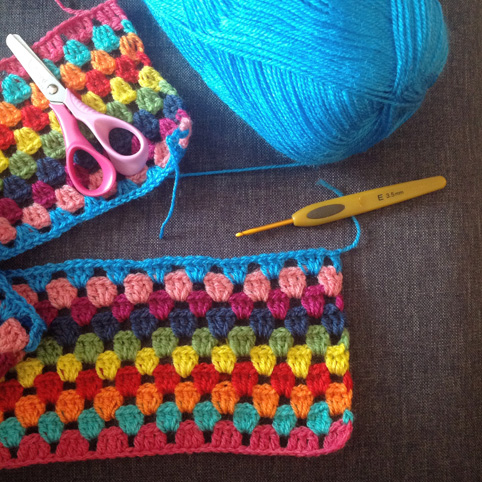 And finish also the others wips that are on my hook like the hexagons blankie…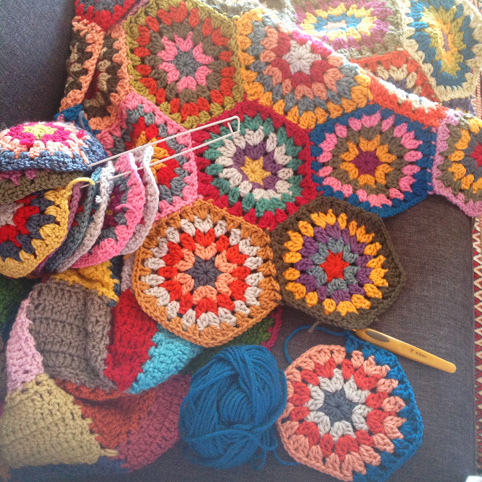 … I am crocheting with the Debbie bliss yarn. I think that I am taking my time and working on this very slowly to make the pleasure last longer… Cause you know and I already told you that this yarn is a pure pleasure to crochet with…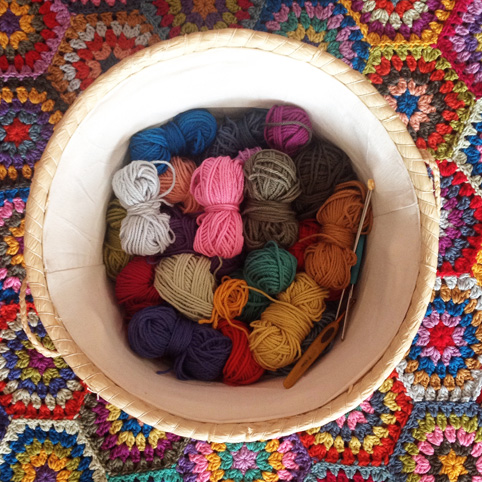 And I'll have to order more yarn…These are the leftovers…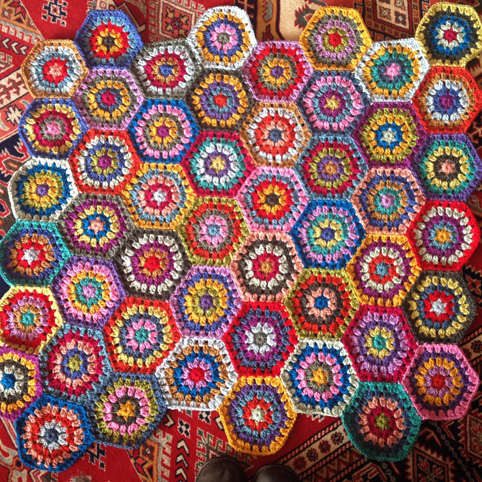 and this is the size of the blanket right now… I surely need more yarn 😉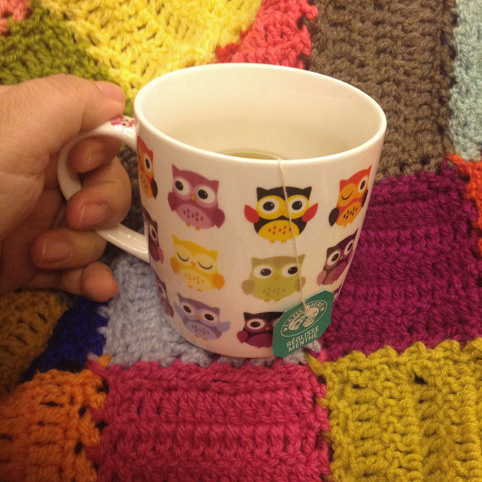 The baby V stitch blanket is done too. It is lovely and deserves a proper post… So next time there will be a tadaaaa post here 🙂 Watch this space 😉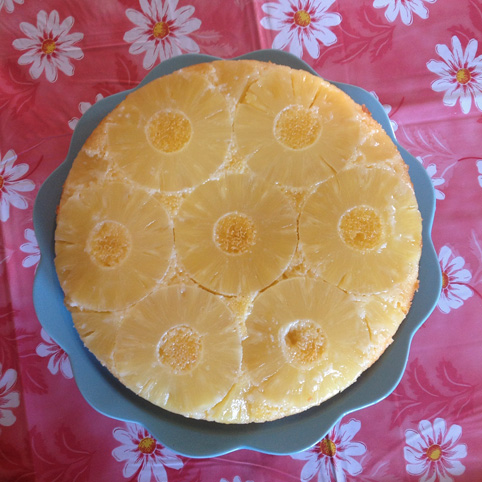 I'll leave you now with this pic of the delicious pineapple cake I've baked on Sunday. And wish you a wonderful weekend filled with little pleasures!
See you soon
Sucrette
-10-64-75