Good morning sweeties,
I've been away from this blog due to some family time, school preparations and home organisation….pfff… Next week I'll be taking some rest finally… and I'll be more present here (I hope so…)
I missed you guys and missed blogland and missed writing on this blog…Life can sometimes be like a race against time (google translate thank you 🙂 )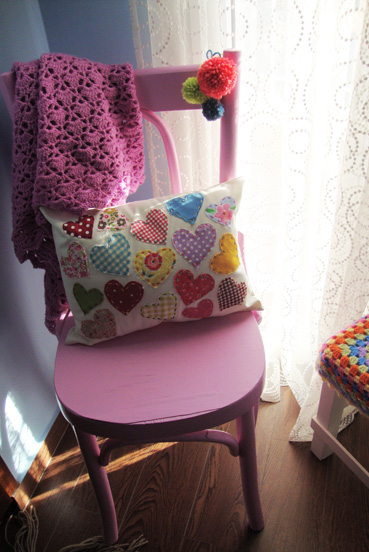 I thought I'll pop by today just to show you little bits of my creative life… There is so much going on there but so little time for blogging… I finished the cushion you saw above… I sew these hearts by hand and I like how it turned out…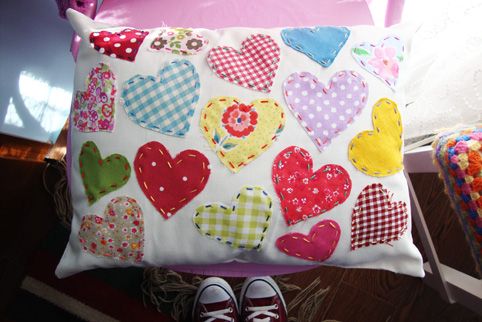 I am still working on these granny squares (that I still don't know what they'll become hahahaha )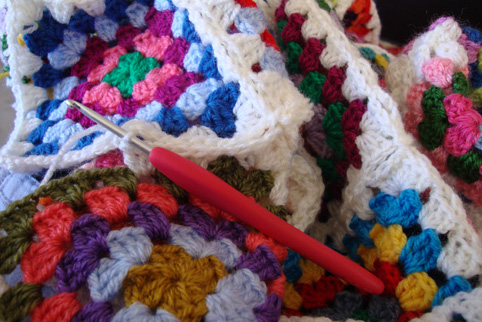 I am loving this project so much! Oh how I love granny squares 🙂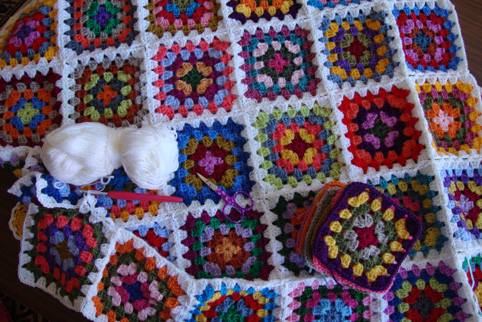 It is I think the best thing I love to crochet… granny squares 🙂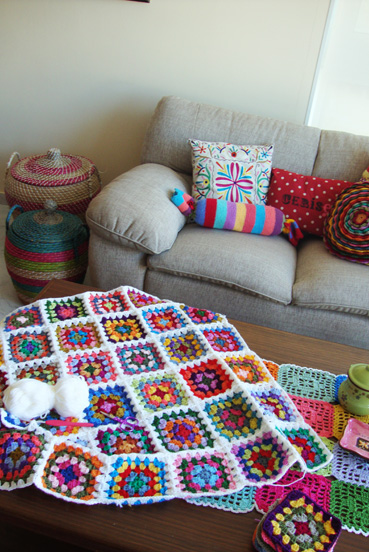 And I love how the colors melt together… A perfect project for quite evenings when the children are in bed FINALLY … It is the best hour… I feel like all the tiredness of the day just goes away when I hold my hook… around 8 o'clock…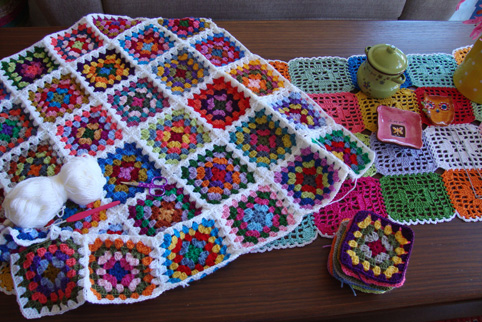 and I started something new too… (can't help myself) (If you follow me on facebook or instagram you already saw this pic below)…
It is a shawl in the most perfect and soft blue color… (This pic does not show the color as it is "live" I'll try next time to have a more accurate pic 😉 )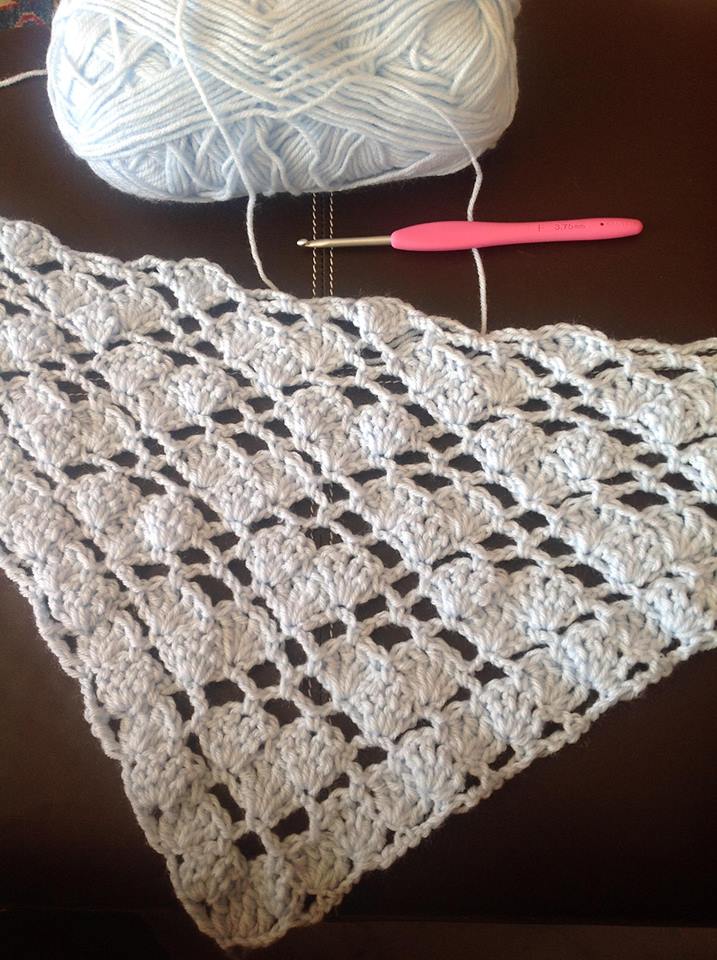 I asked hubby when showing him this : What are you seeing? He answered: Nothing. 🙂 But I was really happy that when I posted the pic on instagram and facebook you ladies saw hearts like myself…Yes, I saw hearts and fell in love with this…
It is a very old paper (a photocopie in black and white) I found in my mother's house and I just could not help myself trying out the diagram… and it worked… and I am loving how it is turning out… So, if you're interested, I'll try to take a pic of the diagram and post it for you…
That's all sweet ladies around the globe… It was a pleasure being with you today… I'm sending you all my love and lots of kisses!
Thank you for visiting, for commenting and for asking about the situation in my country… You can never imagine how much I appreciate your kind messages 🙂
THANK YOU!
Sucrette