Good morning my sweet friends,
I am a really bad bad blogger these days and I am sorry… really really sorry… I will try to post once a week… I promise…
Today, is a very special post to show you my latest finished project, my shawl 🙂
The pics are not good 🙁 It is grey and rainy today and some of them are taken by my 9 years old daughter…
But the shawl in real life is beautiful 🙂 I love it and I am wearing it every day and right now 😉 Hope you'll like it too 😉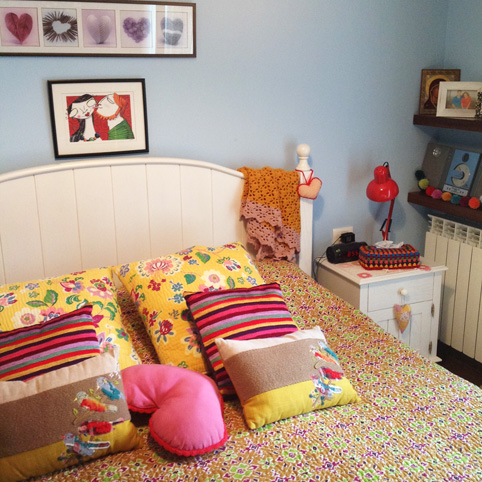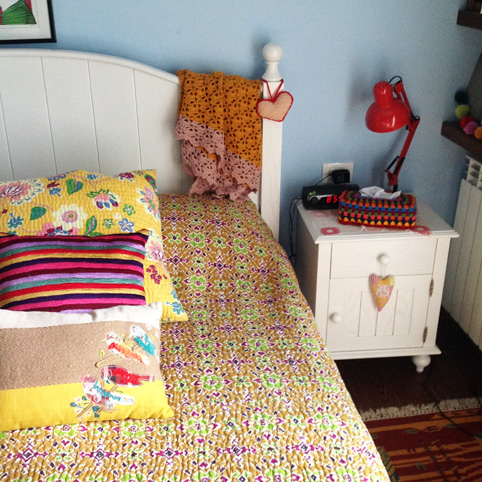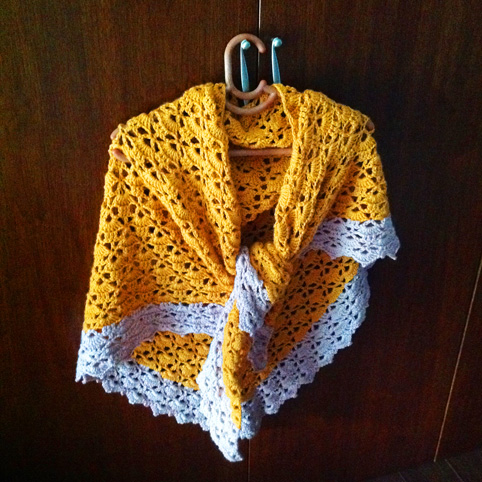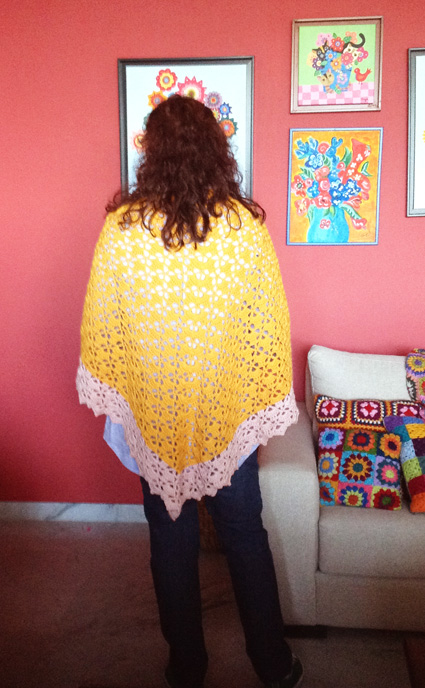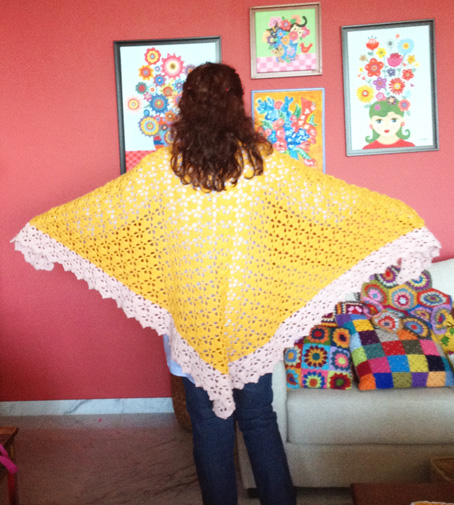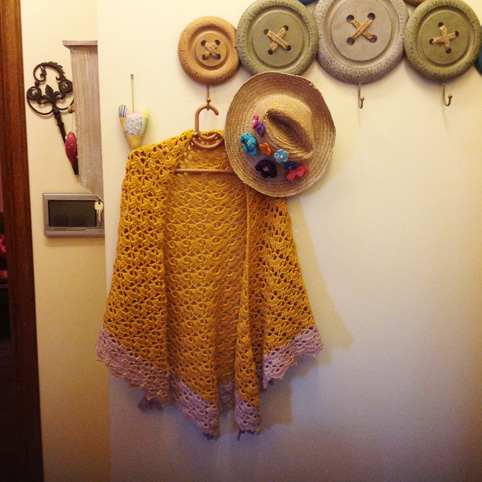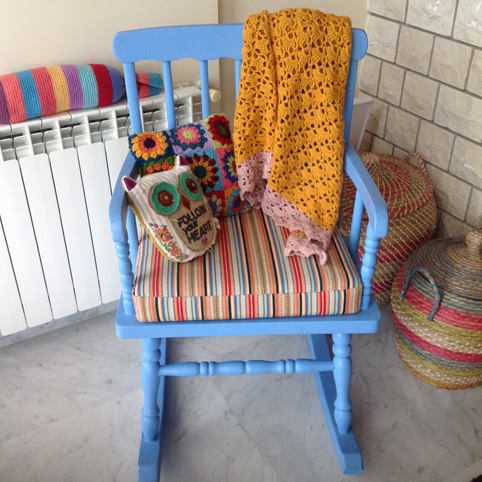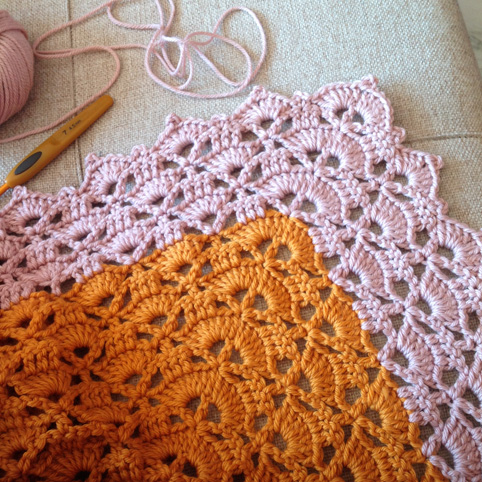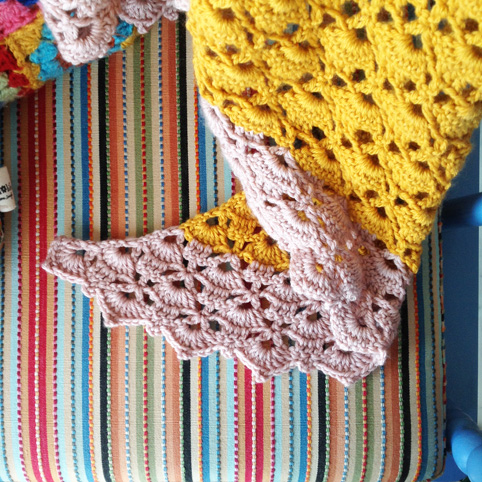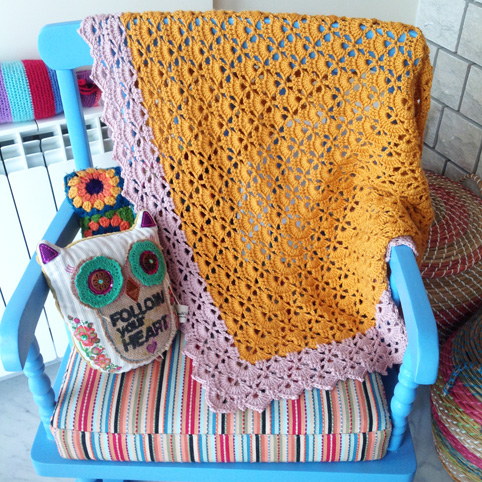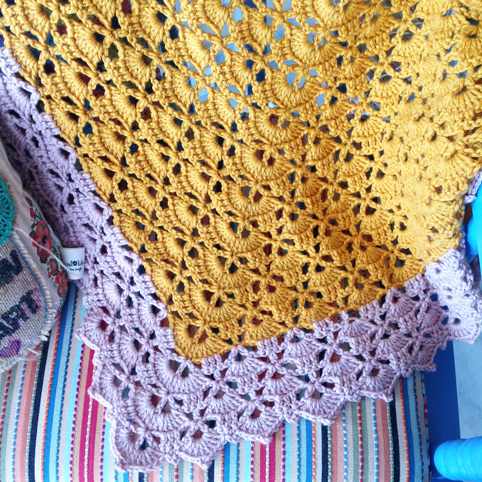 Some infos about this shawl:
* It is a really really big shawl. Sooooo soft and snuggly you'll never want to leave it 🙂
* The pattern used is the SOUTH BAY SHAWLETTE by Lion Brand. It is a free pattern that you can find on ravelry (or easily if you google the name).
* The yarn used is Debbie bliss cashmerino aran a wonderful wonderful yarn to work with… a real joy to crochet but expensive 🙁
I used 8 balls of the amber color and 2 balls of the baby pink color to make the 6 rows of the edging. I really love the contrast between the yellow-mustard-gold and the very-light-pink 🙂 I think that the pink gave to the shawl a feminine touch don't you agree?
* The hook is a 4.5mm one (7)
* This shawl is really really "me" and I know that it will be cherished and loved for many many years 🙂
Wishing you a joyful and sunshiny weekend
Kisses
Sucrette