Hellooooo my friend!
How are you today? It is already spring in my part of the world 🙂 the sun is happily shining 🙂
The granny shawl is done and I can't wait to show it to you…
Remember the beautiful yarn that the generous Joumana sent me? (You can read all about it here) Well…It turned into this…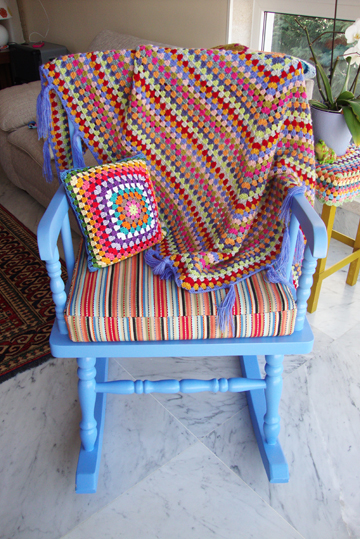 A beautiful springy granny shawl…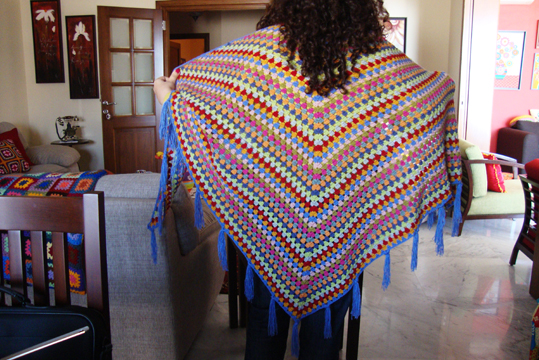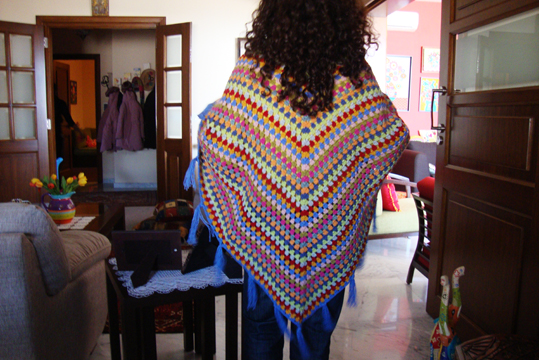 I love this shawl…I love its colours…I love its softness 🙂 I love everything about it …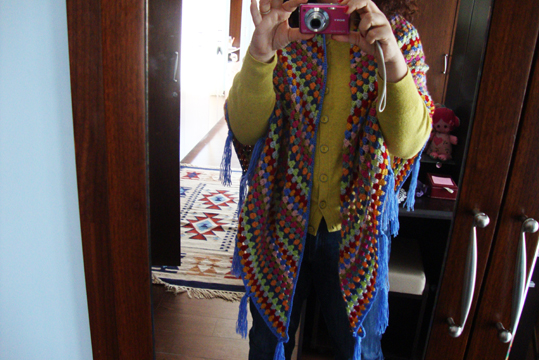 Yes, I know…I've began a diet 😉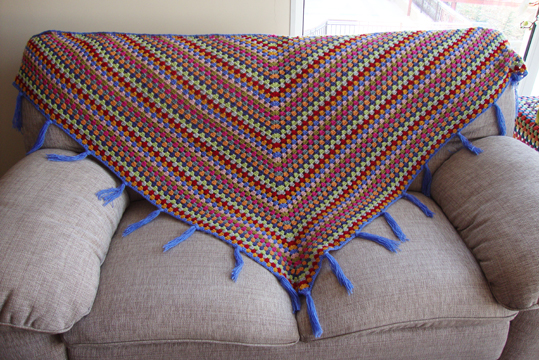 As you can see from the pic above…the shawl is big…
You can make your own shawl following this pattern here…You can find also the pattern in the right sidebar of the blog between the patterns for free 🙂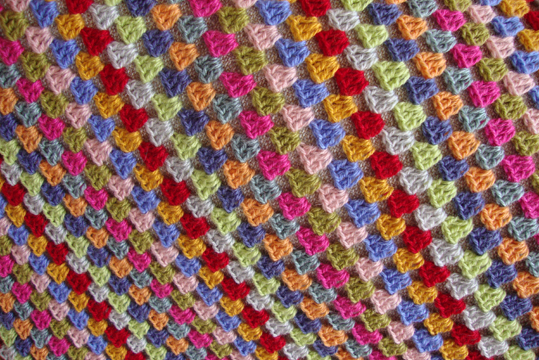 It is a very easy to follow pattern…relaxing and soothing like all crocheted-things-granny 😉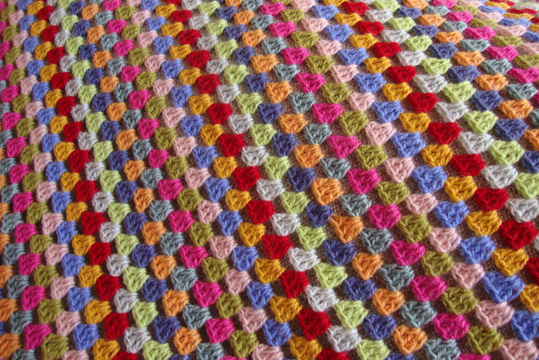 The yarn was a pure pleasure to crochet 🙂 Thank you once more dear Joumana…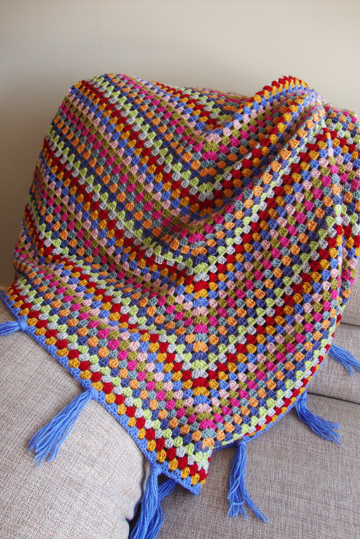 This shawl I've made is for you Joumana 🙂 I hope that you'll love it as much as I loved to crochet it for you…I'll contact you to see how can I send it to you as a thankful gift for all the wonderful yarn you've sent me 🙂
So, my dear friend, I hope you liked the granny shawl 🙂
I'm preparing right now a post about how I hide the yarn ends in my projects as many of you are asking…
Have a beautiful day!
kisses and hugs
Sucrette