Hello!
It is finally done 🙂 hourrayy! I'm really proud to show it to you 🙂 Wanna see? wanna have some stripy color therapy 🙂 ?
ok then…
Enjoooooooooooooooooooyyyyyyyyyyyyyyy…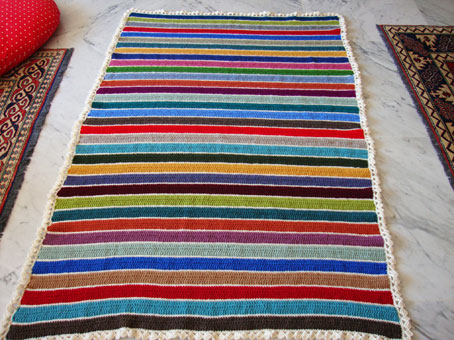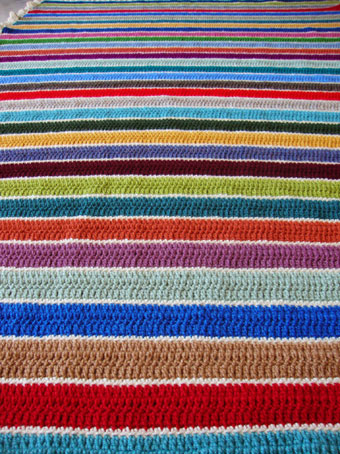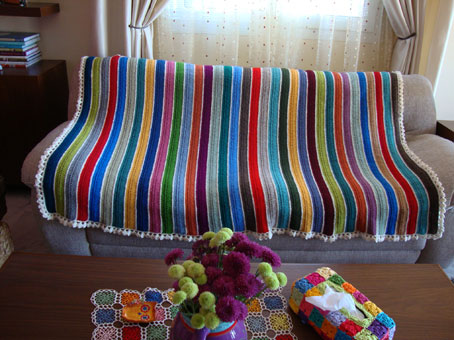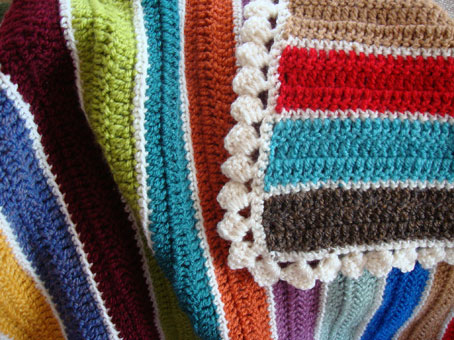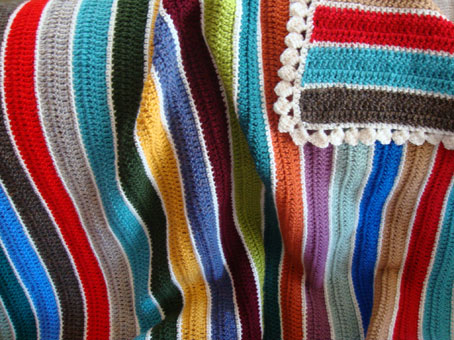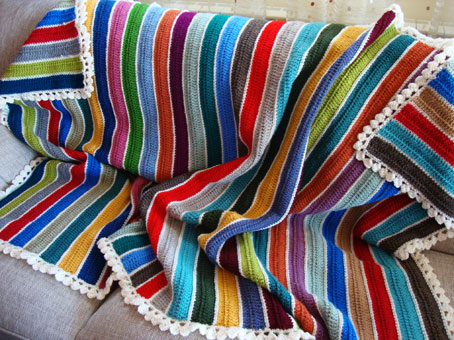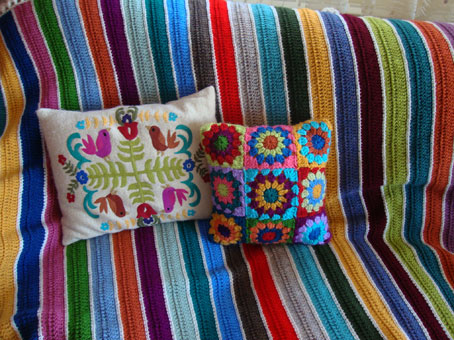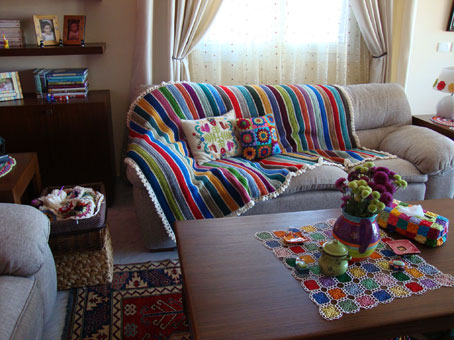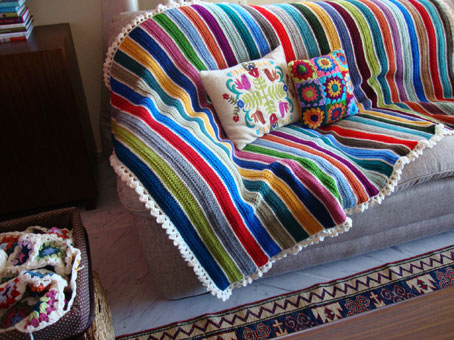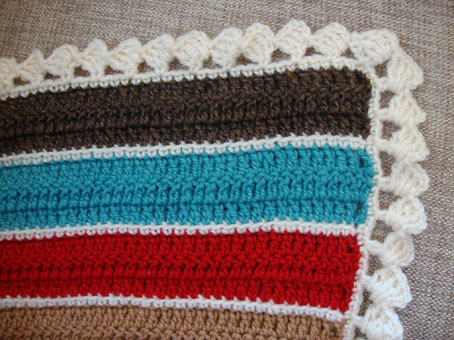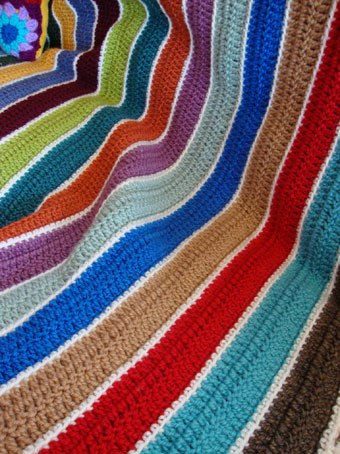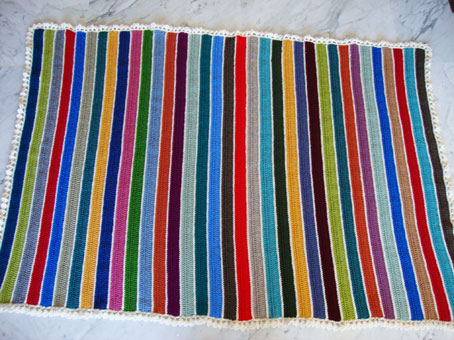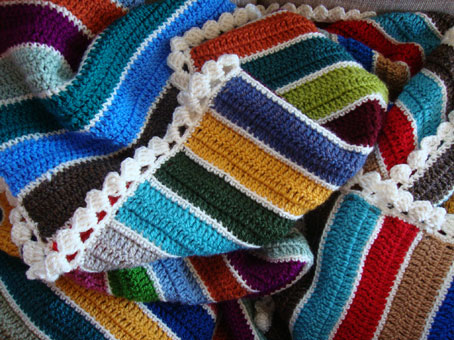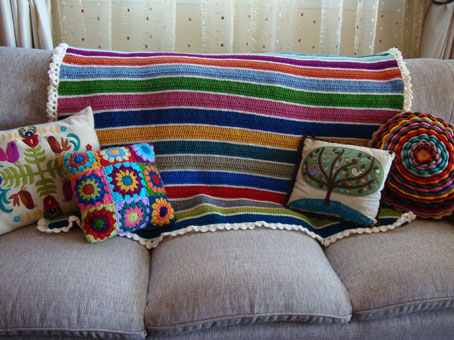 Stripes of Love:
-Crocheted with love for the love of my life: my hubby 🙂
-Yarn: Nako Vizon a 100% acrylic yarn
-Hook: 4.5mm
-Size: 130x190cm (I did not count how many stitches I started my chain with 🙁 )
-Pattern: 3 rows of treble in color – 1 row of dc in white – 3 rows of treble in color etc
-Edging: You can find it here! I just love this edging and I already used it twice for this blanket and for this one 🙂
Thank you so much for being here! Your sweet words are the sunshine of my mornings 🙂
kisses!
Sucrette