Hello!
This post today is made of my week's pics on Instagram and I noticed that they are all about crochet. What else to share with you sweeties? 😀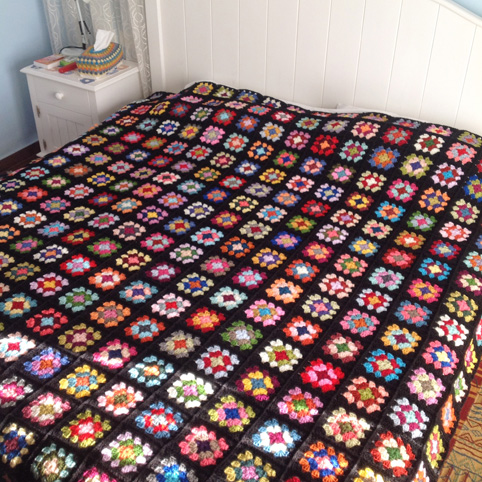 My bedspread, my labor of love which is coming to an end. 324 squares made with love…
I am crocheting today the last round of the edging 🙂 Sooooo a big tadaaaaaa post is coming soon 😉 Stay tuned 😉
I am totally in loooooove with it 🙂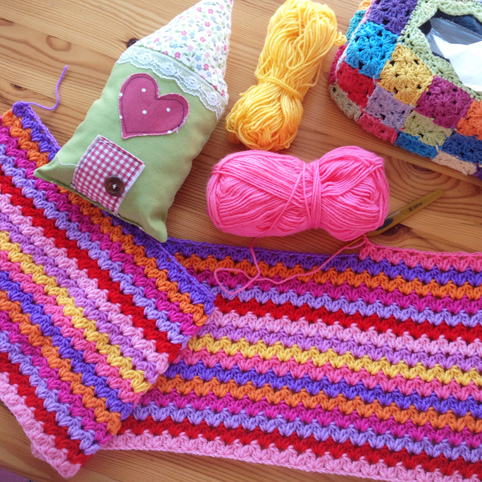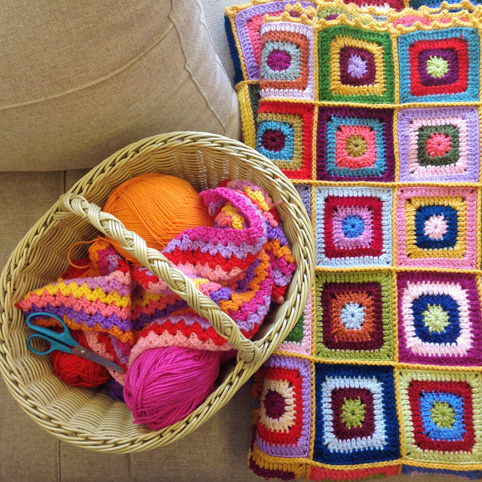 The baby girl blanket which is slowly growing … I love its bright and happy colors 🙂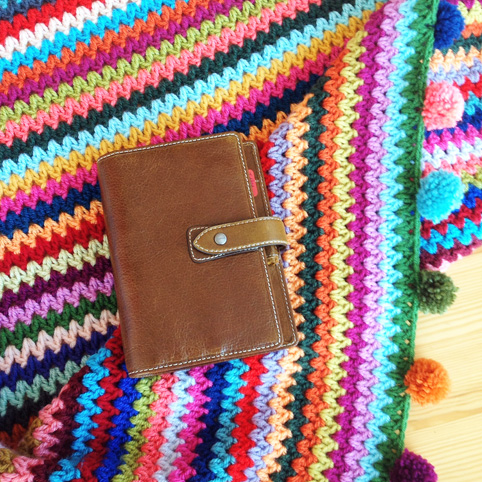 A new filofax, a new love, a new companion for 2015 and my beloved V stitch blanket 🙂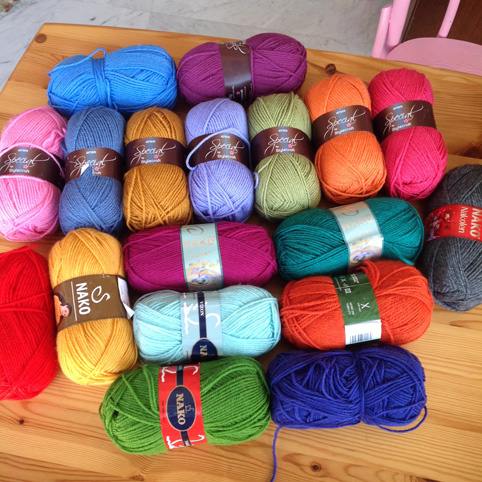 Playing with yarn, mixing aran yarn of different brands (I love to do that) and dreaming of future projects 🙂 Can't wait 😉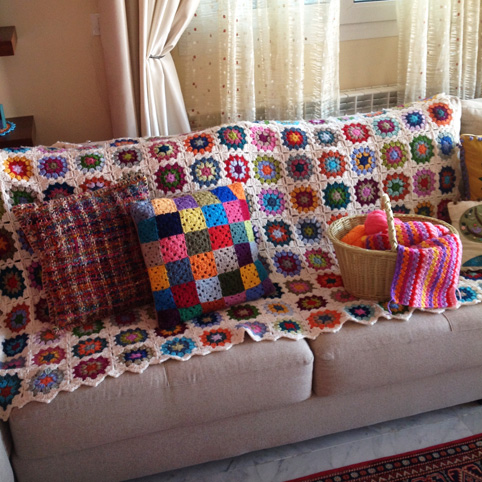 and my place, my home filled with the people I love the most and the things I love the most and of course filled with crochet, too much crochet 🙂
Because it is all about this wonderful craft called crochet… I really could not live without it in my life… Could you?
Wishing you a lovely weekend!
Kisses
Sucrette