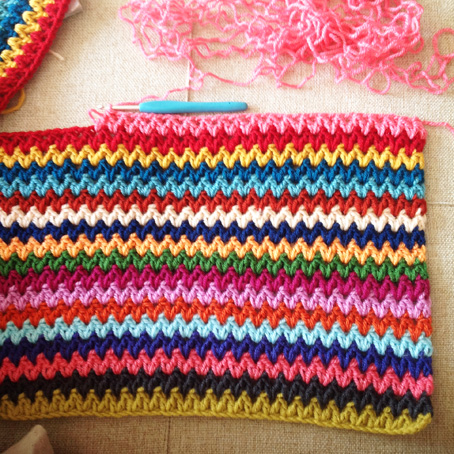 Hello lovelies,
How are you? Woooow we are July1 already…time flies… 2014 is half gone and I am half done with my Crochet Mood Blanket 2014.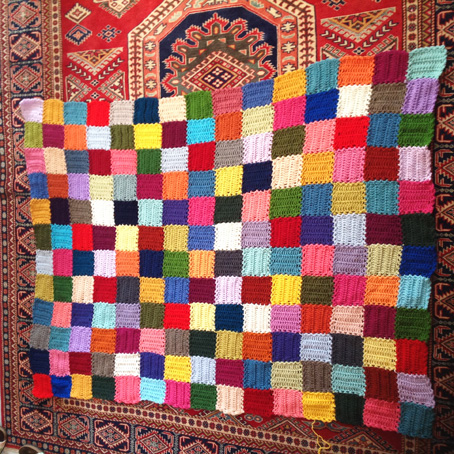 Here it is from January1 (up-left light purple) till June30 (down-right blue turquoise) 😀 Wooow! I am really happy to be up to date with it 🙂 It makes me proud, happy and makes my heart sing with joy.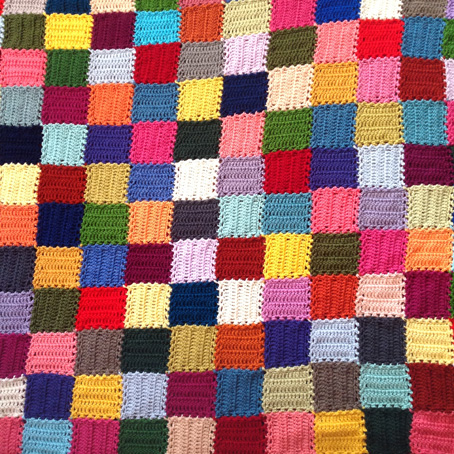 See? Not so many dark and grey days! Hope that the second half will be as happy as this first 🙂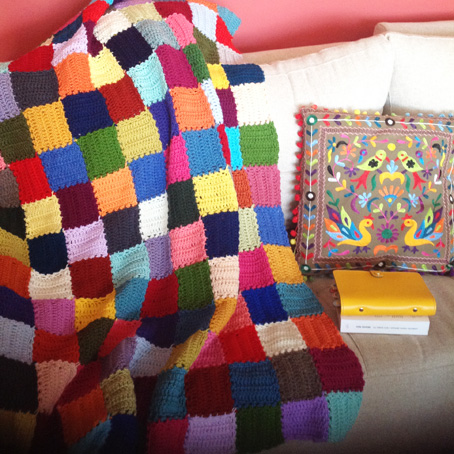 I am pleased with it even though it will be BIG very BIG . The first half is 120 x 145 cm. So the final blanket will be 145 x 240 cm 😀
And I started also something new…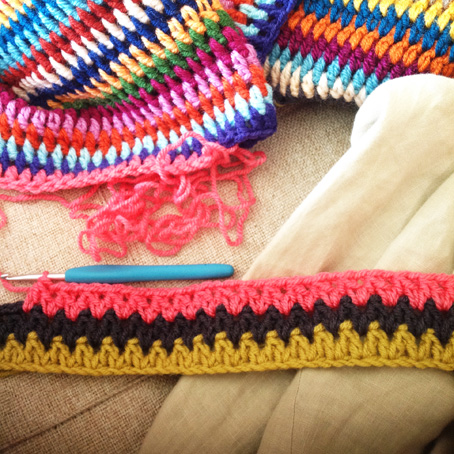 Well, I am unravelling an wip and crocheting a new one… Remember my Vintage Stripy Blanket? Well, I decided to unravel it because I was not pleased with its sides …they were not straight and it was bothering me … A LOT… So, I decided to unravel it and with every row unravelled crochet a row in a new Vintage-V-blanket 🙂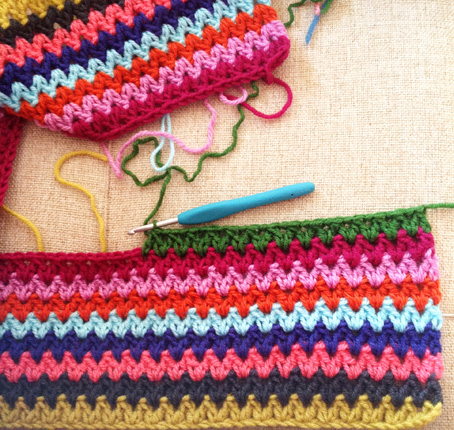 I love the colors. That's why I am keeping them as they are…unravelling from here…crocheting there 🙂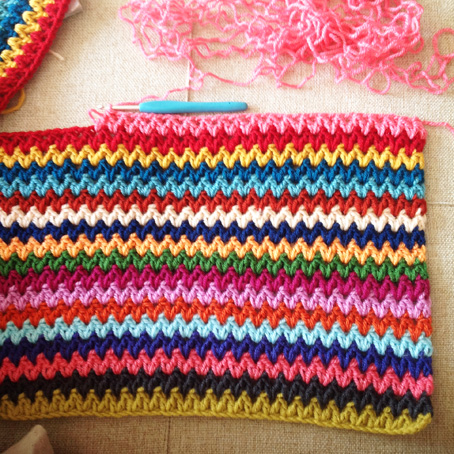 And I am falling madly deeply in love with this V-stitch blanket 🙂 It is addictive…and once you start you can not leave your hook anymore 😉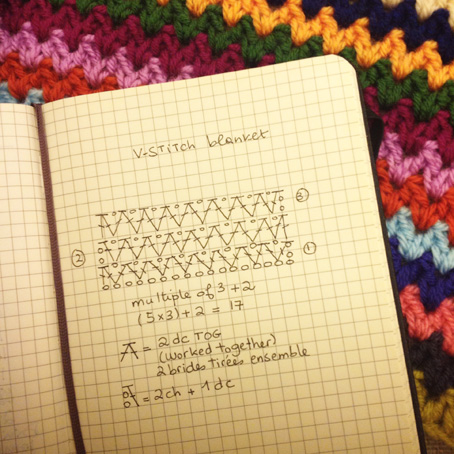 I drew a small chart to show you how I am working on it. You can find online if you google: Crochet V stitch many patterns, charts and videos too…but here is my own "version" with less "holes" 🙂 and I am really pleased with it.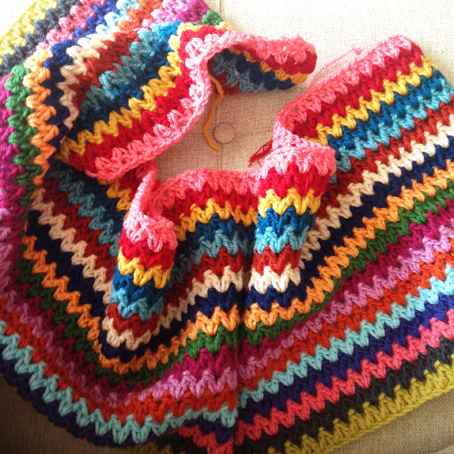 I am working this blanket with a 4.5mm hook and a yarn similar to the Stylecraft special DK but a little thicker. It is called Nako Vizon. A 100% acrylic yarn 🙂
If you have time and are wondering what to crochet, I really advise you to try the V-stitch. It is totally addictive easy and fast to crochet 🙂 You'll be totally hooked 🙂
Have a super day!
Sucrette