Hello lovelies,
I feel like summer has begun and with it a lot of fun times ahead 🙂 I love Summer. I love when there is no school. I love when there is no morning runs and afternoon homeworks. I love when the weather is beautiful and the sun is shining 🙂 And the time is flying gently 🙂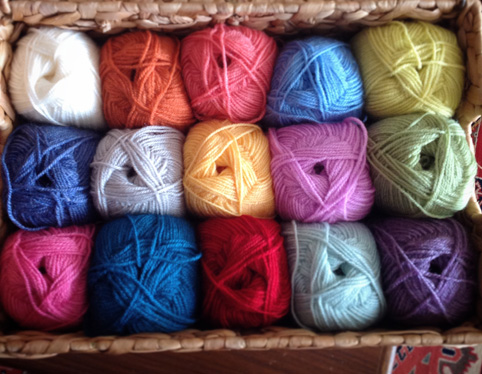 This week I started a new project with the beautiful yarn the kind and generous people from Stylecraft sent me.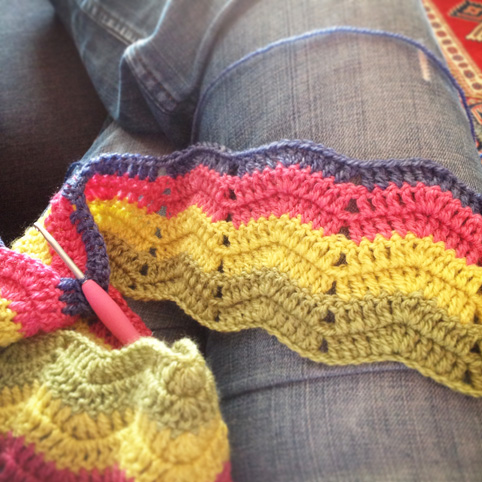 A ripple blanket made from this pattern. I love this ripple. It is lighter than the original one. I love its simple stitches and the lovely result they give.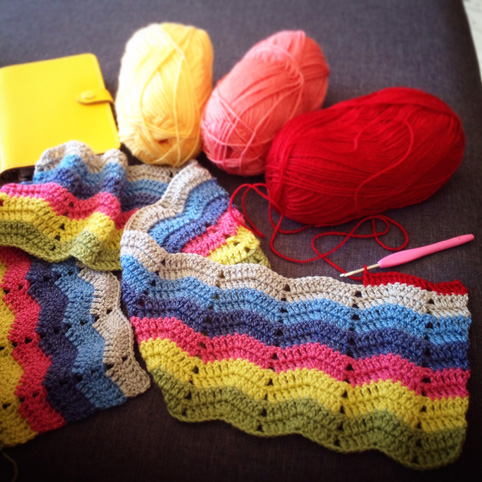 I love how it soothes me and calms me and how I can crochet it in front of the T.V.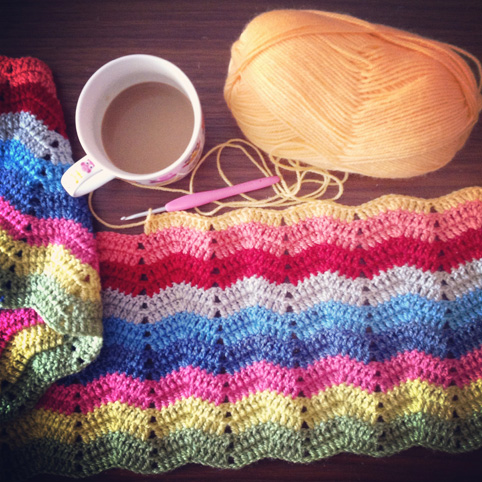 I am loving the colors too much too 🙂 Aren't they gorgeous?
The yarn is Stylecraft Life DK.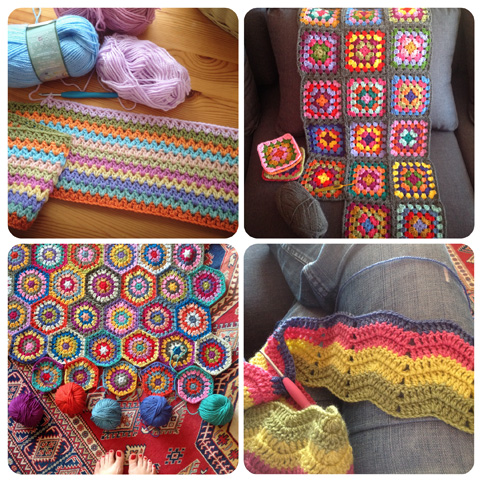 Well, now I have these four crochet projects I am working on. The 4 of them are blankets. We can never have too many wips, no?
This week also I discovered a new addictive activity and treated myself with a gorgeous book.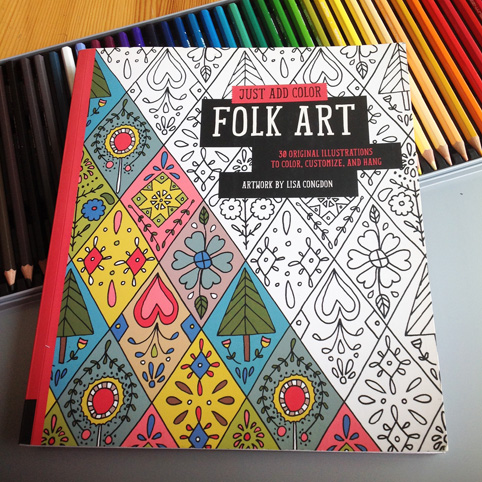 A coloring book for adults. I loved this one in particular because I love Folk art. I love their simple naive designs associated with beautiful bold colors. I can't tell you how much I am hooked. Now you can find me coloring instead of crocheting and that is a shame 🙂
Let me show you some of the gorgeous pages to color…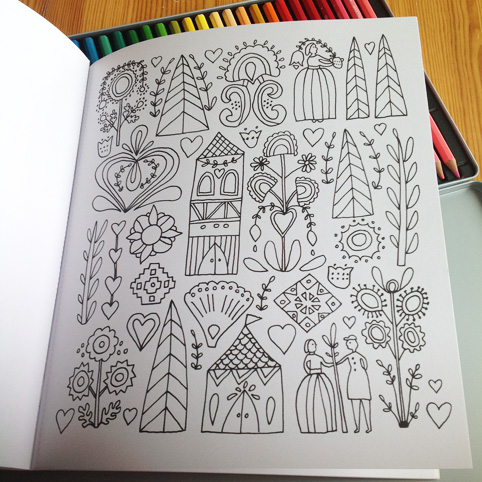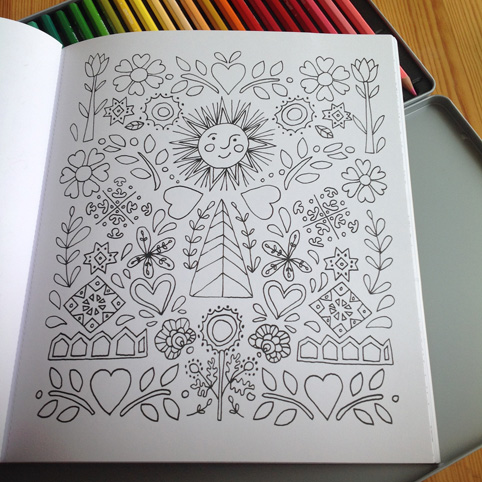 Aren't they lovely?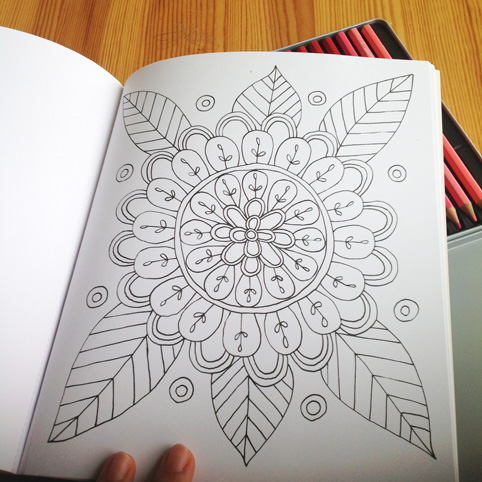 Can't wait to color them all.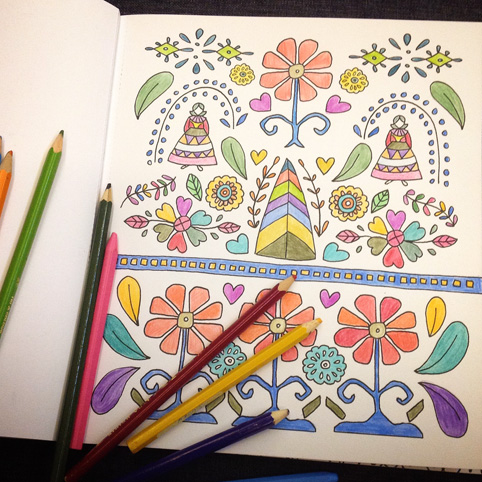 It is completely addictive and I even bought a box of 45 coloring pencils 🙂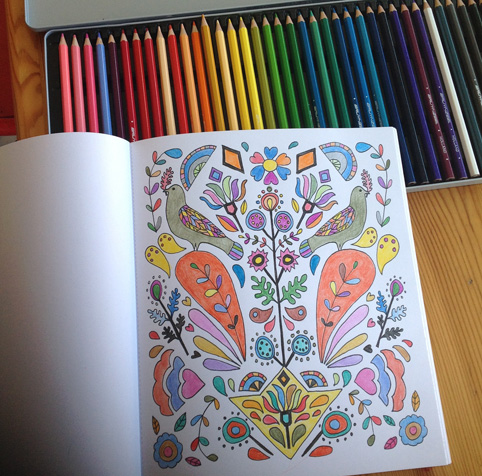 I really recommend this book if you love folk art. There are a lot of lovely other themed coloring books you can order from amazon. Just search for " coloring books for adults " or " just add colors " and you'll discover a wonderful choice 🙂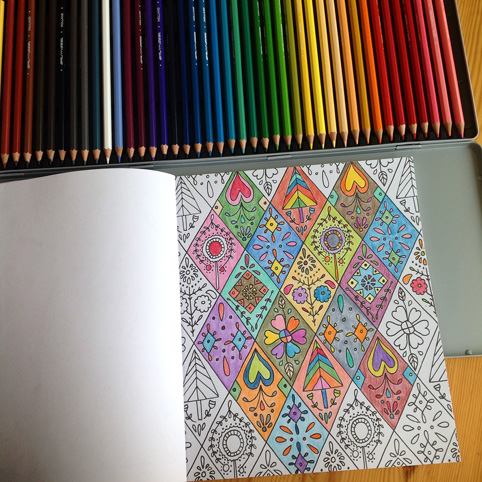 I am spending long hours of coloring with my girls (Joe is still too young) and we are all enjoying this new addiction 🙂
Wishing you a colorful day!
Sucrette