Good morning!
Some pics today to show you our Christmas tree…It is very colorful I must warn you 😉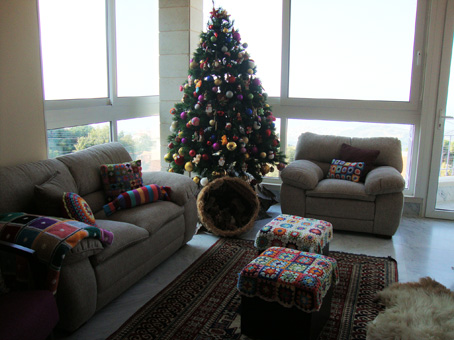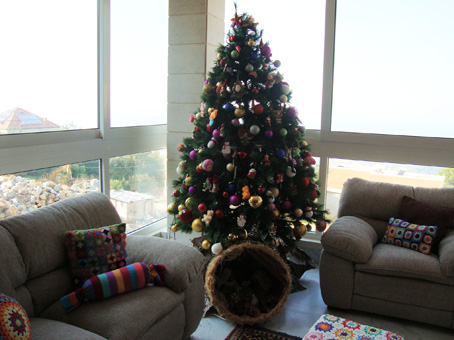 … and my girls are very proud of it … They helped us a lot with the decoration this year and they say that it is the most wonderful tree of the world 🙂 (I think all children say that) and when somebody comes to visit they run madly to show him (her) the tree 🙂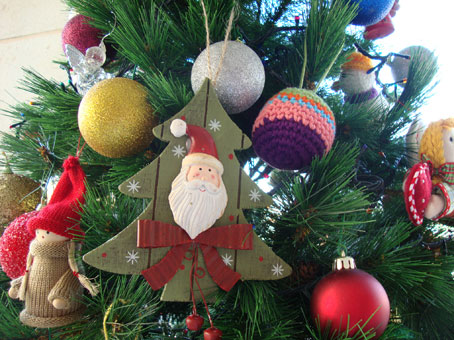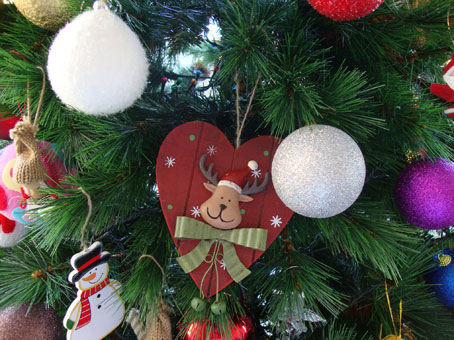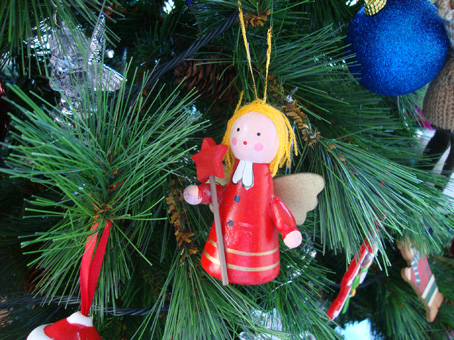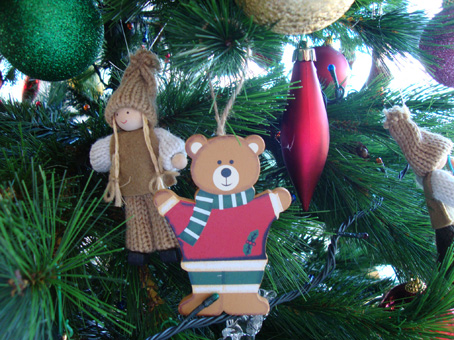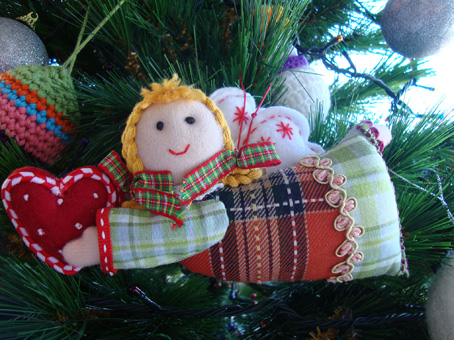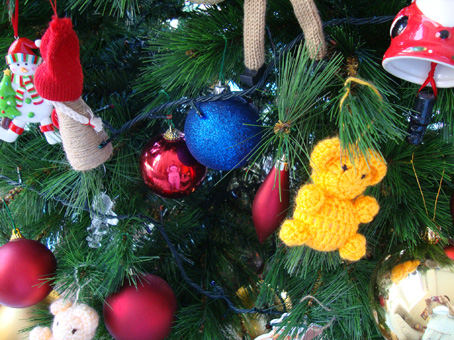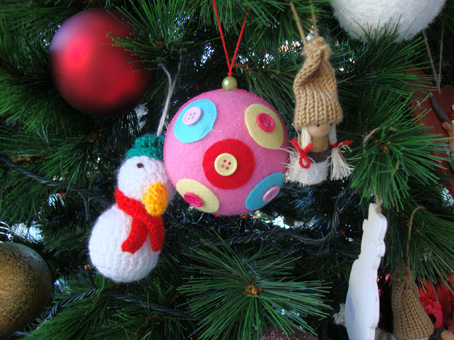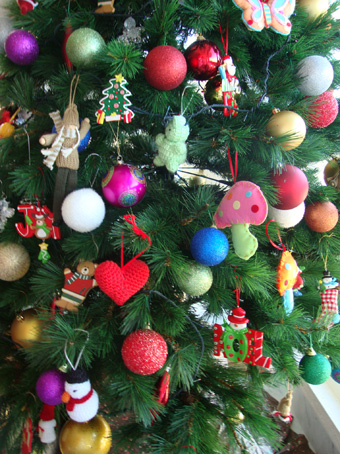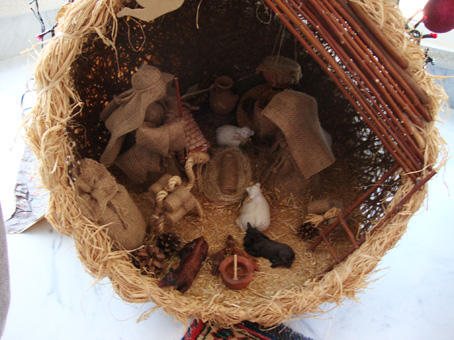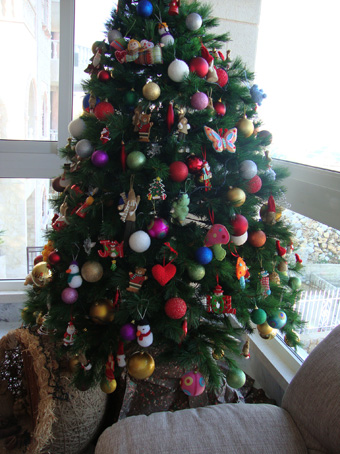 There is a lot of  handmade items I made through the years… and every item hanged have its own memory and story…
…and there is also 900 colorful lights so in the night time it is like a sparkling paradise 🙂 You can stay all night long just looking at it…I have to take some night pics to show you….
and you? did you decorate your tree or not yet?
I've began also a new crochet wip … mmmm… love it so far…. will tell you all about it very soon 😉
Thank you for visiting today…
Take good care of yourself and stay warm 🙂
Ciaoooooo
Sucrette