Good morning and Happy Easter to you all!
I hope you've had a great Easter with a lot of sweets and chocolates. I'm still digesting all the not-so-healthy-food I've eaten during this week end…uuuuuf … too much is too much 🙂
Today, I want to show you my latest painting: Colorful daisies: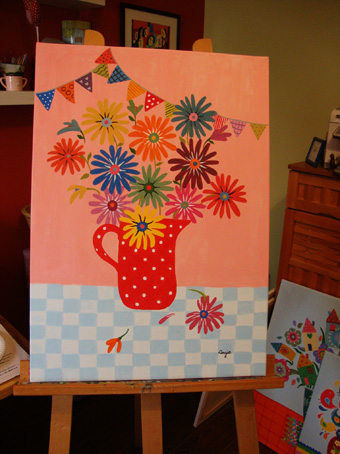 It is an acrylic on canvas with fresh and bright colors…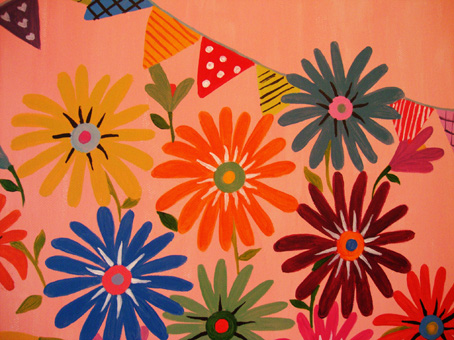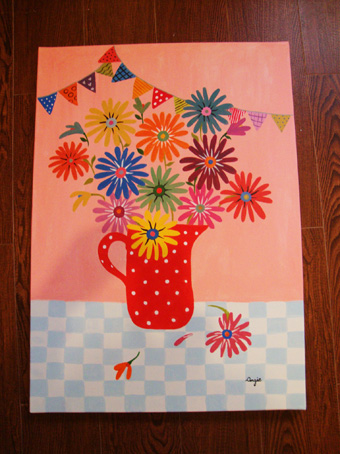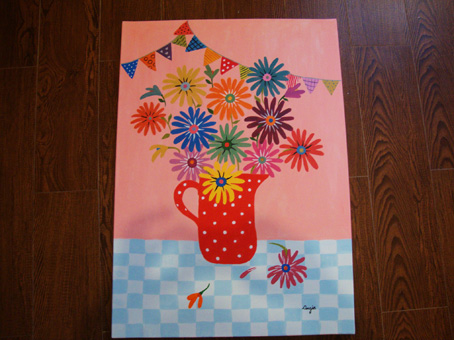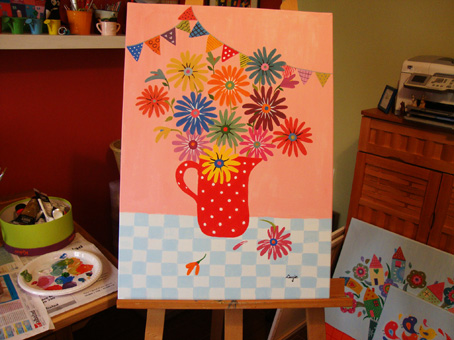 I hope you like it!
The girls are still at home for Easter vacations until next tuesday…I'm doing fine and the baby too 🙂 I don't know yet if it will be a boy or a girl…will let you know for sure 😉 I've began something for him (or her), will show you next time 🙂
Before leaving today, I want to thank Barbara from "Made in K-town" for the Liebster blog award she gave me HERE! Thank you so much Barbara, I'm very happy to receive this award from you 🙂
and I've been also featured in the "Best of the Web" in Crafty Corners at the end of THIS POST ! Thank you David!
Have a super week!
Big big kisses to all!
Sucrette