Hello lovelies!
Great to see you after this week end. Do you remember Love Birds? It was back in April that I blogged about it for the last time … and it was here! 3 months ago…woooow…time flies 🙂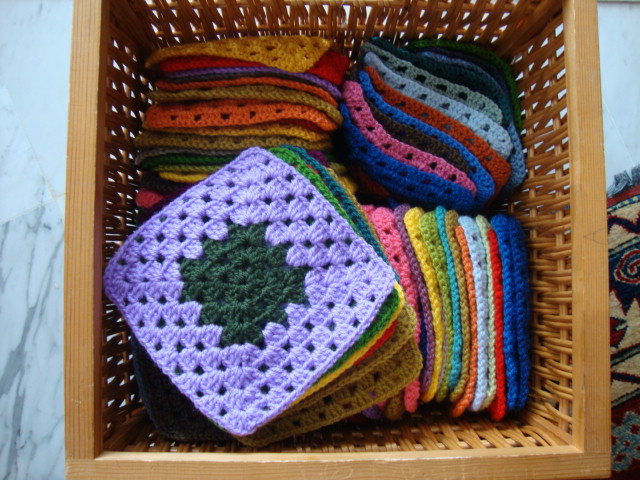 Well, I managed some free time to do some squares for Love birds in the past week…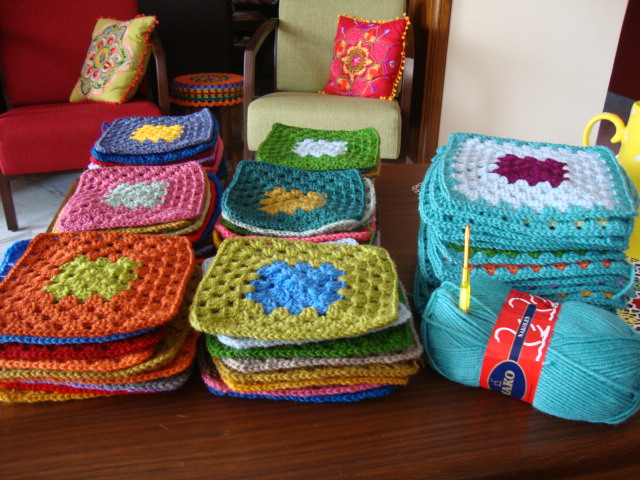 and they are enough now for a single bedspread … 88 squares in total 🙂 yahooooo!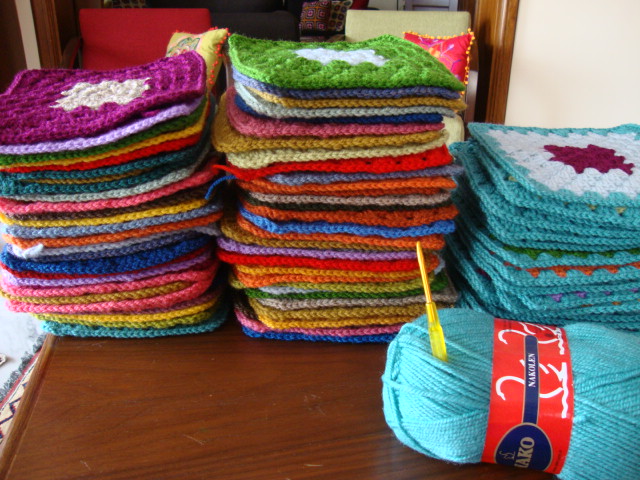 I'm thinking about making the last round in blue for all these squares and then begin joining them together…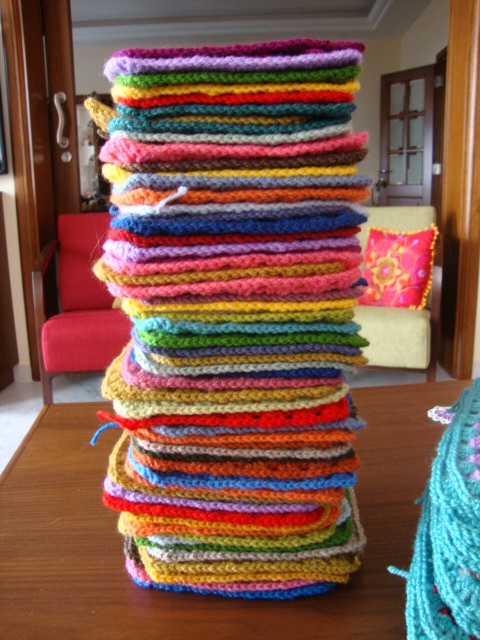 Maybe I should make a single bedspread for my son's room (the one that is still in my tummy 😉 ) instead of a double one for ours? What are you thinking right now? I'm a lazy lady 😀 eh? hehe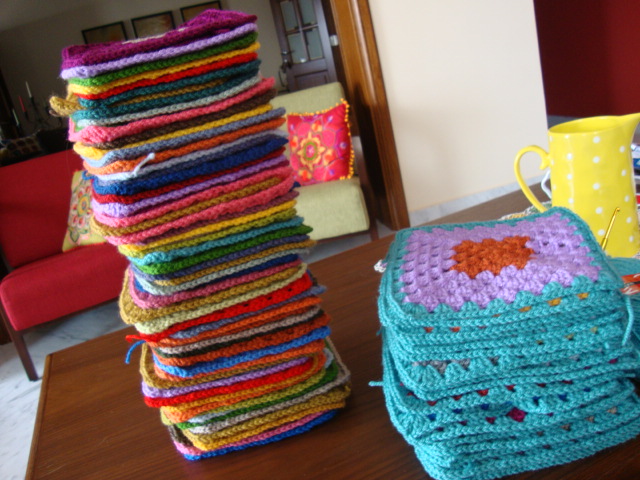 Maybe maybe maybe I'll have enough courage to continue and make 33 more squares then it will be big enough for our double bed…maybe yes… maybe no… who knows?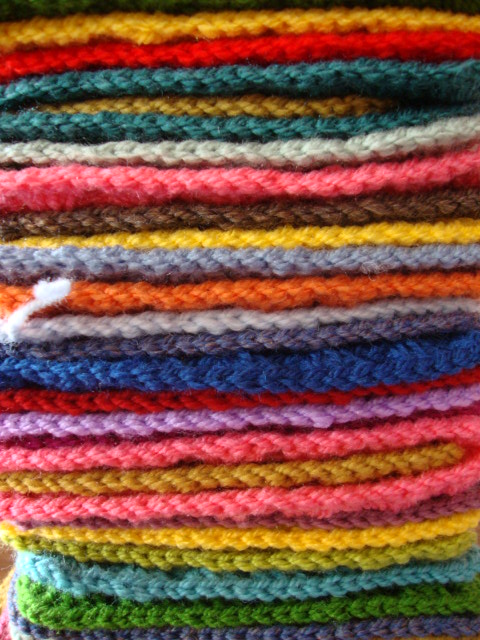 I love this pic 🙂 (above) mmmh … crocheted squares of yarn stacked like a big sandwich 🙂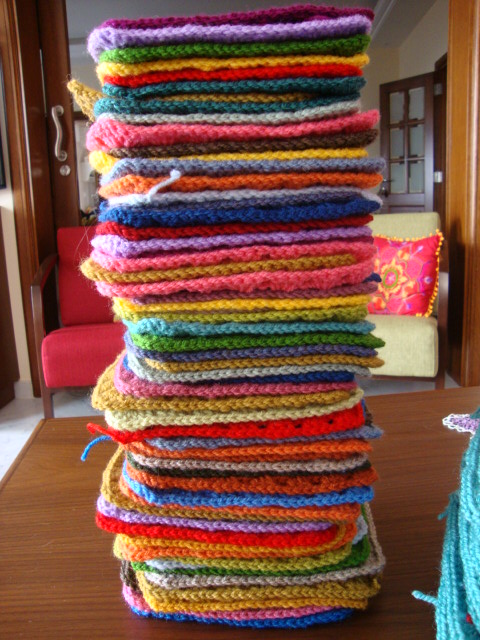 and this one too 🙂 my tower of happiness 🙂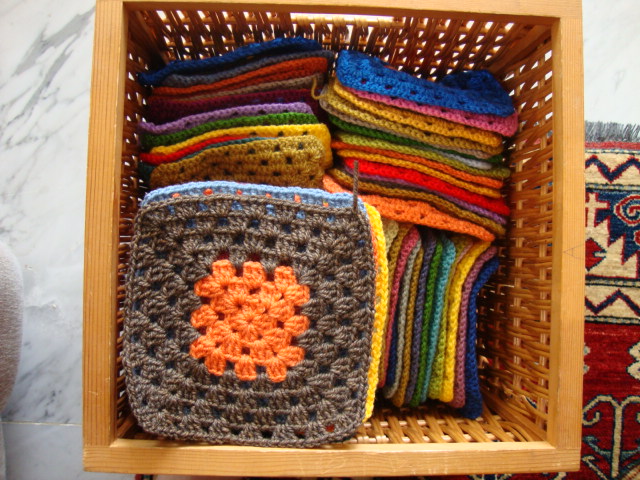 Don't you love looking at pics of crocheted squares? Or am I boring you? Hope I'm not 😉
Well, one last thing before leaving you today is a BIG BIG thank you to a lovely friend of mine who sent me the most adorable handmade gift… a lovely leather door key…who came with the postman from Paris…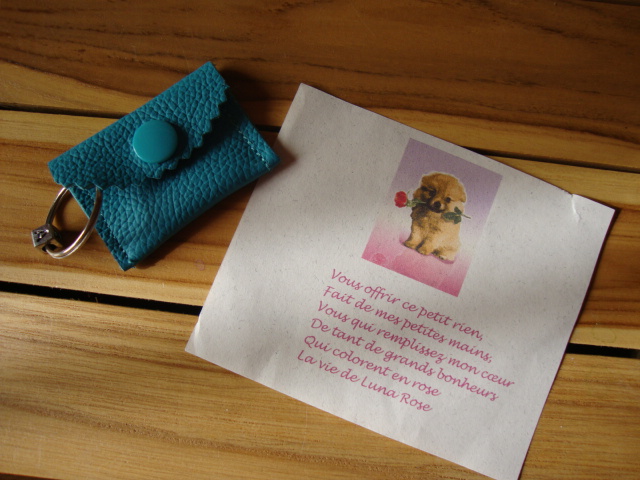 Rosemarie has a beautiful blog that you should really visit here! and she's one of the most adorable and generous person I've ever met in blogland! Merci! GRAND MERCI du fond du coeur Rosemarie!
Well, my sweeties, one last pic of yarn porn before leaving you today…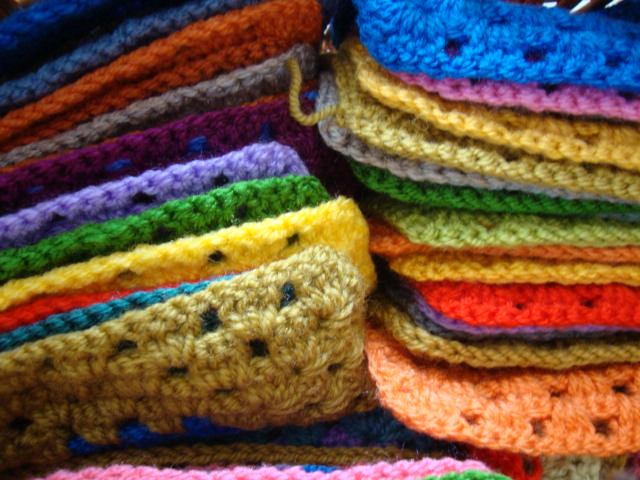 Wishing you a wonderful week full of good things 🙂
Sucrette