Good morning sweet people!
Do you remember my new variegated yarn I showed you in this post? (yes, now I know how to name it 🙂 ) Well, as Easter is not so far anymore, I've been playing with some and a hook and made this: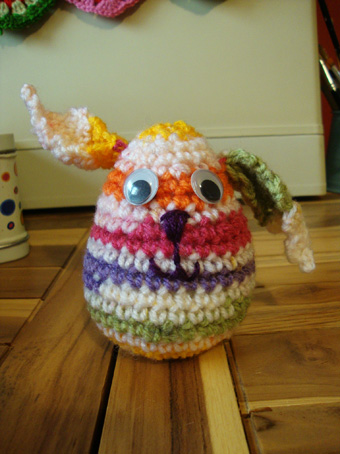 An Easter bunny egg 🙂 and I loved his cute little face and the fact that he is an egg-bunny…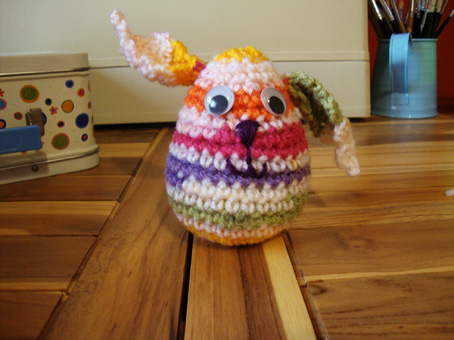 My youngest daughter Sarah loved it too and asked for a second one…a little friend for this first one as she said…and I couldn't resist…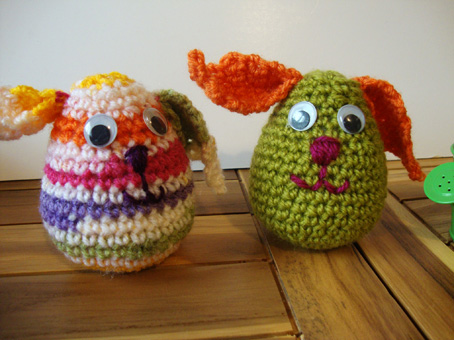 Here they are together…They will be very cute between the decorated eggs of Easter 🙂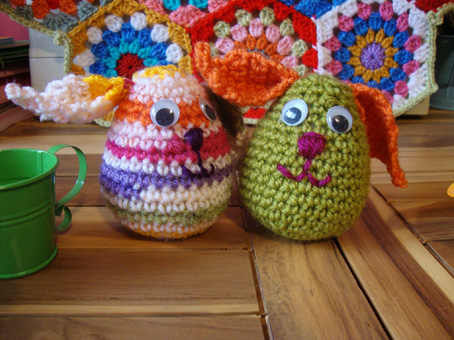 This little bunny egg is very easy to crochet. It is a fast project (maybe one hour or a little more)… and children will love it!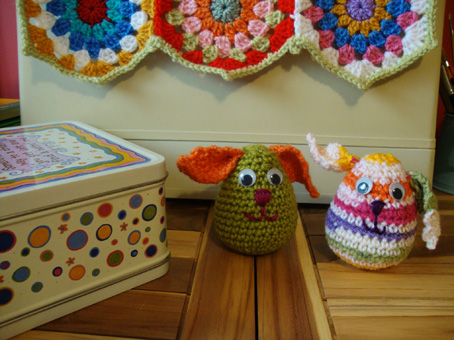 I took step by step pictures and I'm preparing right now a pattern for you my lovely friends to enjoy 🙂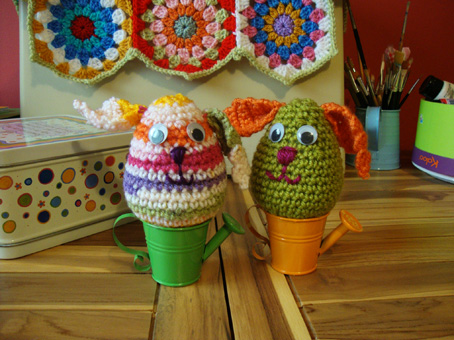 I will post the pattern here (maybe tomorrow):) So, prepare a little colorful yarn and a hook and wait for meeeeeeeeeeee 🙂
I'll be back very soon…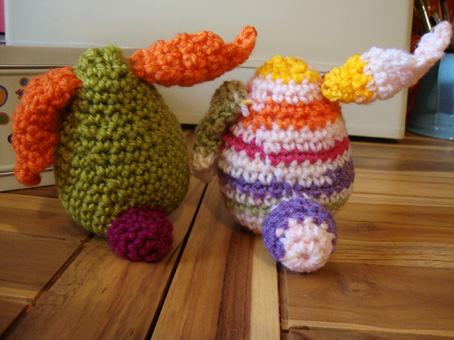 Bye bye now…
Have a nice day!
Sucrette
P.S: I'm thinking about holding a new cal next week…a fun and very happy cal…what do you think? It is a spoil yourself kind of project with a very easy to follow pattern… We'll be making a ……. (suspense) 😀 More about the new crochet-a-long next week…I am SOOOO THRILLED ABOUT THIS NEW PROJECT!!!