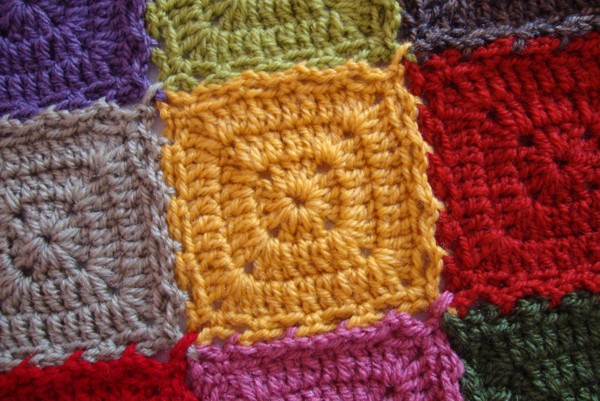 Good morning!
How are you today?
This is, as promised, the graphic chart of the square of my actual wip blanket: "fall" in love.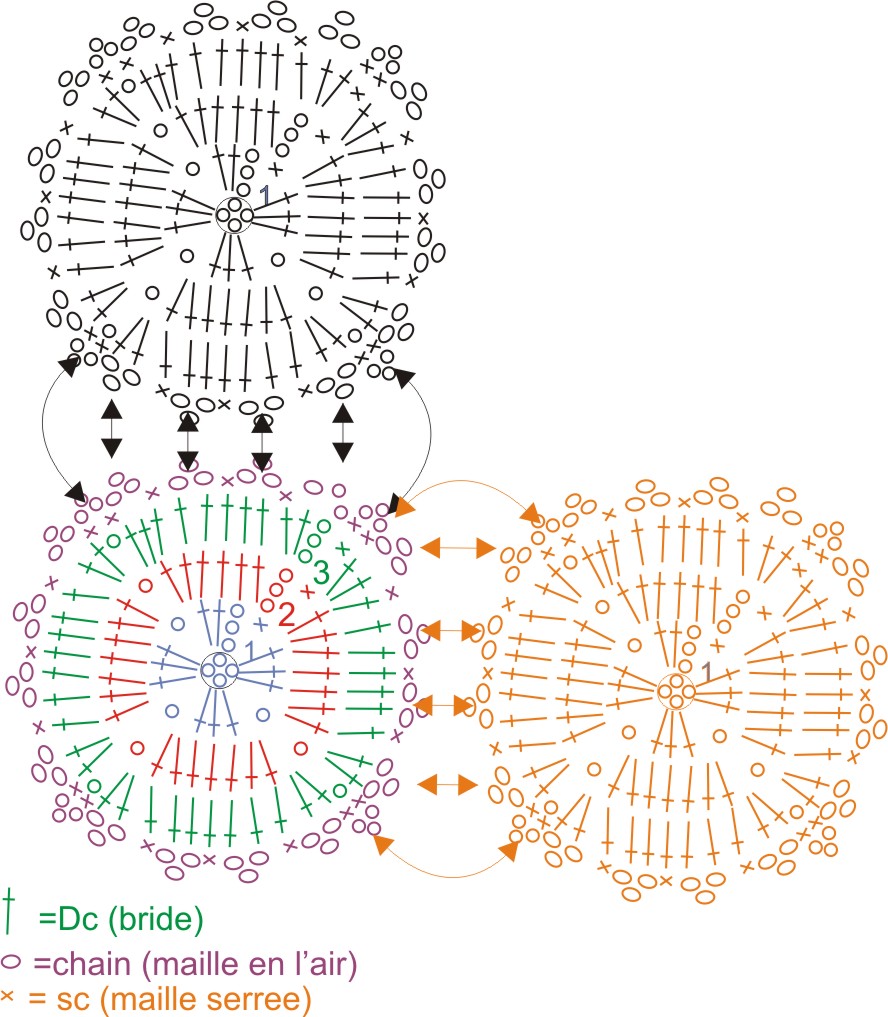 As you can see, the square is very simple and easy to make…You add on every round: 2dc, 1ch, 2dc in each corner…And with the last round (round4) you join the squares together (see the arrows).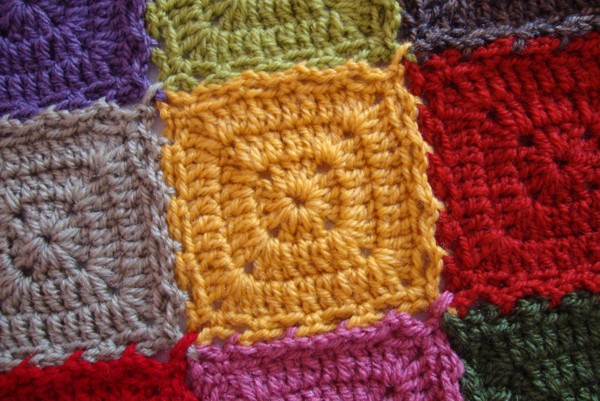 I am enjoying too much this blanket…and loving how each square is joined to the others as-I-go…(You can learn more about this great method in the wonderful blog of Lucy here.)
I've made 4 rows till now: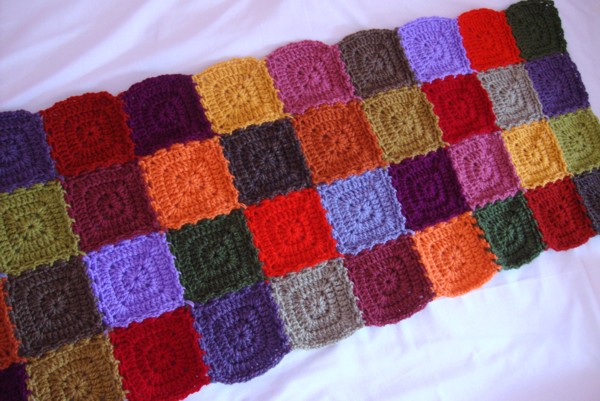 What do you think? Do you love the autumn colors as much as I do?
Have to go now and take out all the Christmas decorations 🙁
Time flies…
Wishing you a wonderful week!
Kisses
Sucrette