Hello hello sweeties,
A very lucky girl is writing to you right now 🙂 You want to know why? Well two days ago I received the most gorgeous pack from the postman. A pack coming straight to me from the U.K. A pack of the most gorgeous yarn arrived to my little country…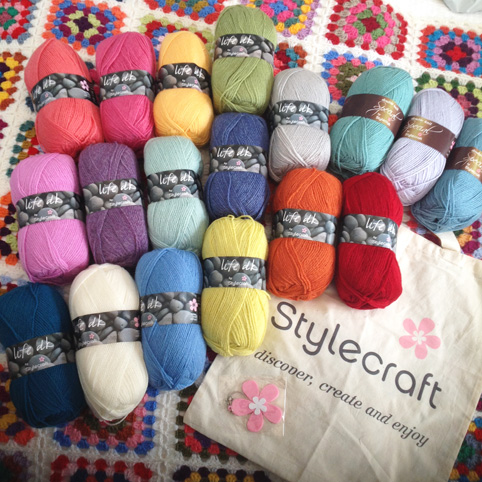 A gift of 18 balls of the most wonderful yarn and a keyring and a bag too 🙂 Yes, a gift 🙂 And no need to tell you how much this made me happy. I was happy singing and dancing all day long 🙂
I sent by whatsup the pic above telling hubby and my friends how lucky I was 🙂
This wonderful gift was sent to me by Stylecraft in order to try their yarn. They sent 15 beautiful shades of Life DK (feels like I have chosen the colors myself) and 3 of the latest colors of the Special DK. Oh how I love all these colors 🙂 I love love love them ♥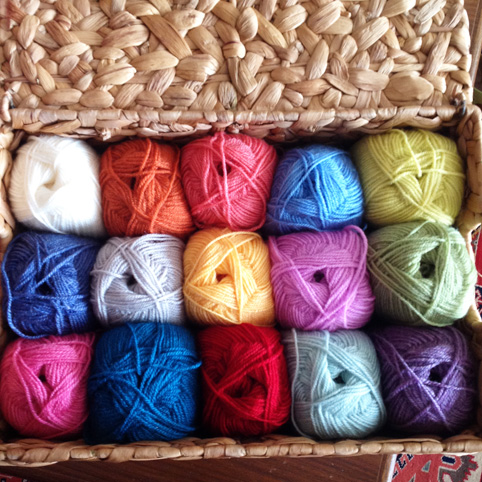 I can't wait to start something with them all 🙂 I told you I am a lucky girl 🙂 THANK YOU STYLECRAFT! THANK YOU FROM THE BOTTOM OF MY  ♥
Meanwhile, before receiving this lovely gift, I started a Vstitch baby blanket that will go in my Etsy shop.
I chose beautiful shades of pastels. Not at all my "palette" of colors but I feel like having pastels in my life right now ♥ ♥ ♥ ♥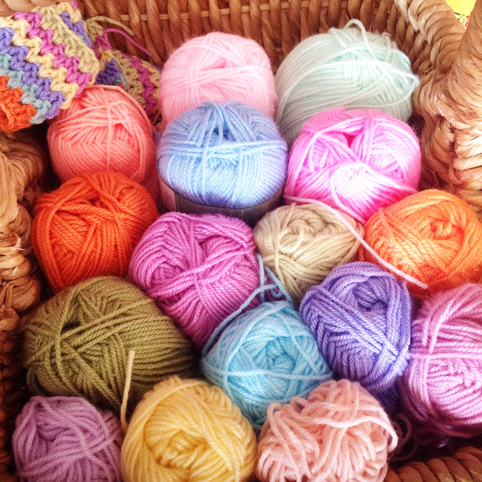 Aren't they lovely? So soft and calming colors…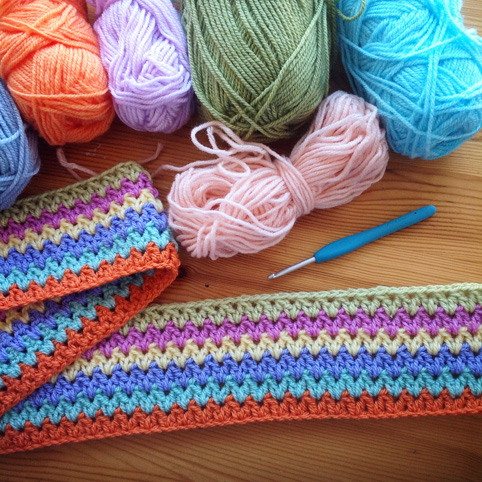 I think that the V stitch is my favorite. It soothes me and calms me and it is perfect for the TV time 😉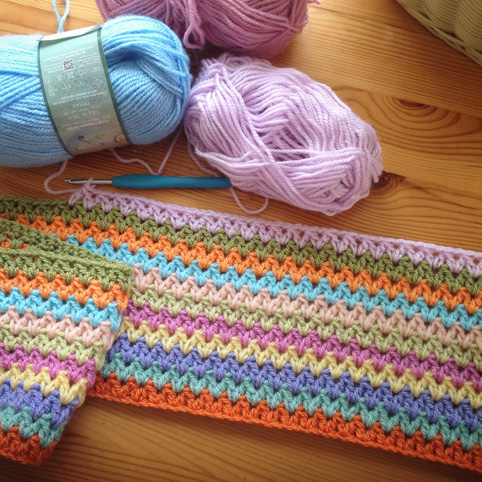 I love how this is turning out. And I love how quickly it grows. Never get borred with a V stitch 🙂
Before leaving you, this is my June month 🙂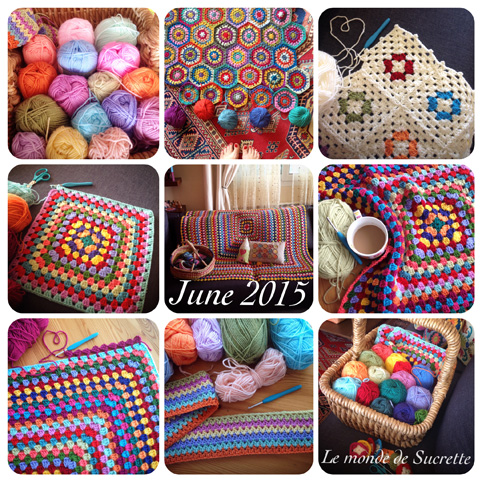 A lovely colorful month 🙂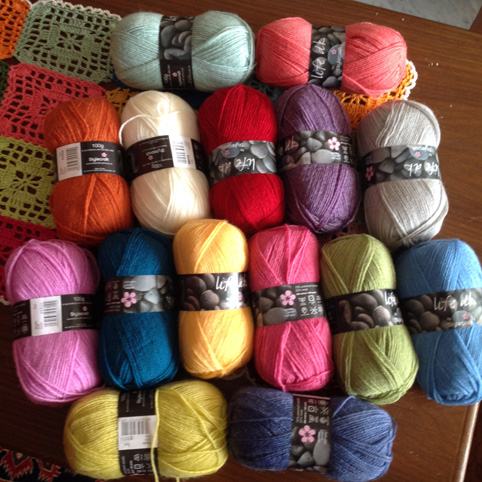 Now, I must, MUST, MUST start something with these beauties. Any idea?
Wishing you a lovely weekend!
Sucrette