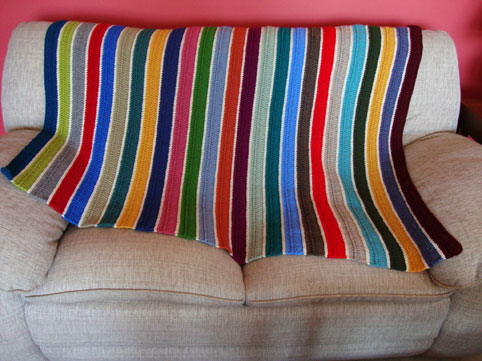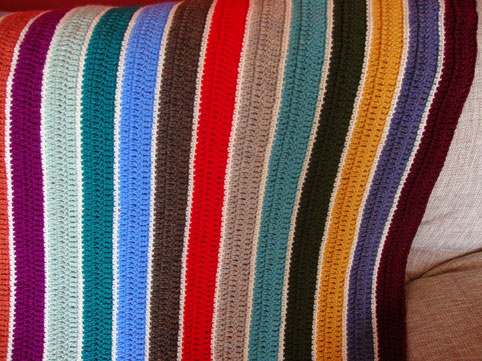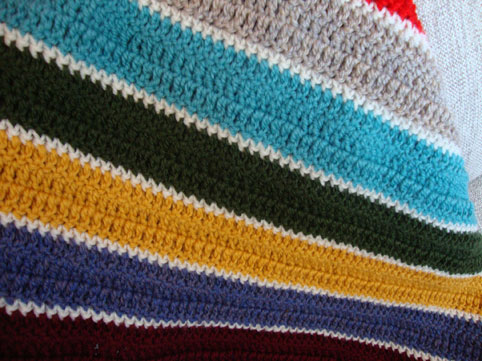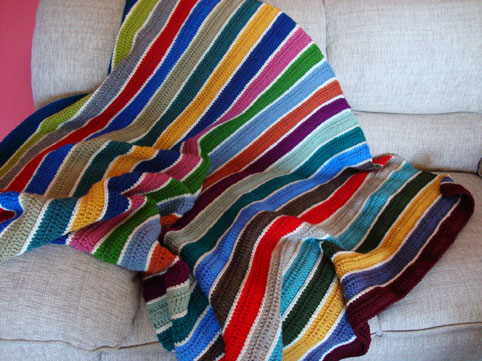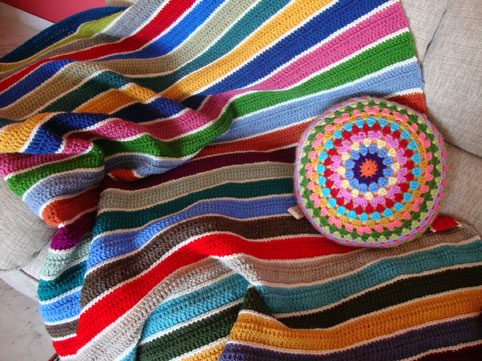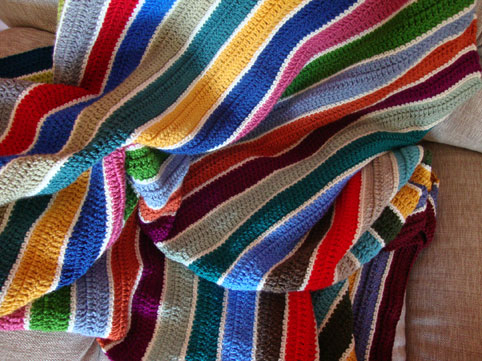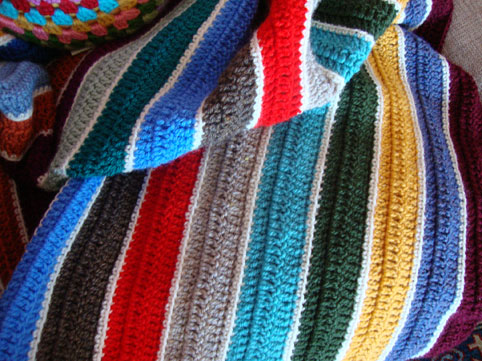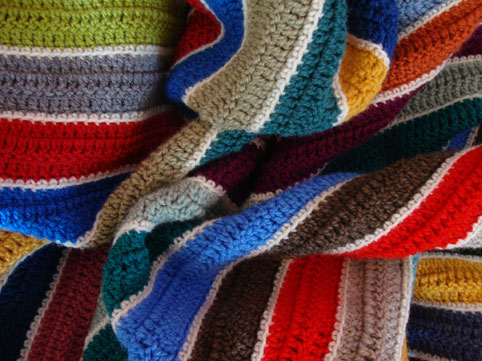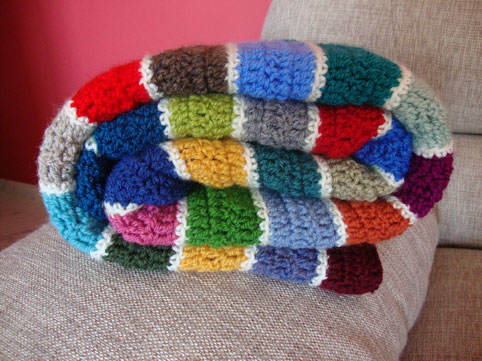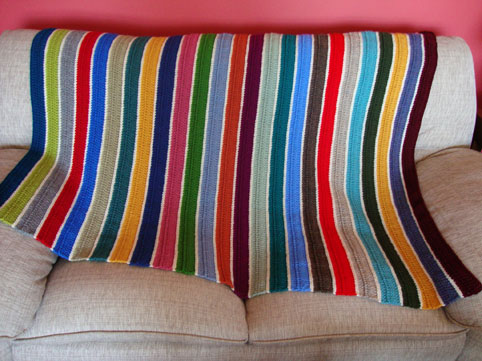 Hello hello hello!
More progress to share with you with Stripes of Love … It is growing slowly but I'm loving it more and more with every stitch made 🙂
The third pic is a back side pic…and I love the back side of this blanket as much as the front…Isn't the dc stitch (in white) looks cute in the back?
I still have 10 colors to add … That means 40 rows 🙂 mmmmh hope that with these 40 rows it will become a good size blanket for my man 🙂
Until then I thank you from the bottom of my heart for every comment you're leaving here and I promise to be back very soon for my third-blanket-on-the-go's update !!
Take good care of yourself, enjoy life, enjoy your day and enjoy crochet 🙂
Bye bye!
Sucrette