Hello sweeties,
It is friday already and we are in August. Time really flies and sometimes I just don't realize how time is passing by so quickly…
I am crocheting a lot these days and that makes me really happy and takes all the stress away 🙂
I told you in a previous post about that special order of a pink wood stool…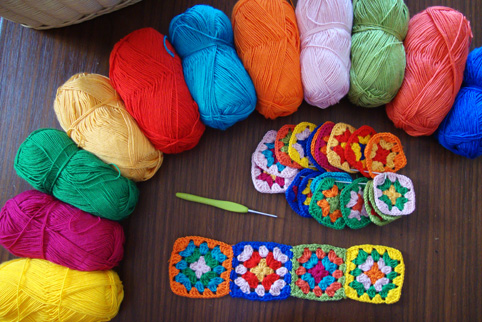 … I've began the crochet-granny-squares-cover of it…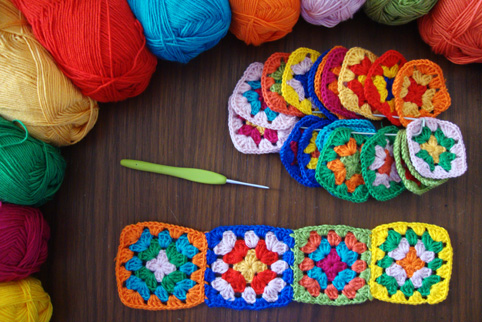 and I am very pleased with how it is turning out 😉
And guess what? I finished my very own amineko. Yes, this guy, this mustard guy is totally mine…
(This mustard color is my favorite of the moment. I used to hate, yes hate this color in the past…now I love it 🙂 )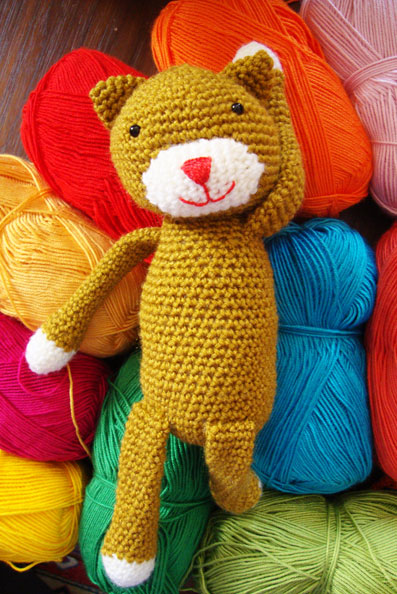 I love his wide eyes open. He seems very curious about everything just like myself 😀 😀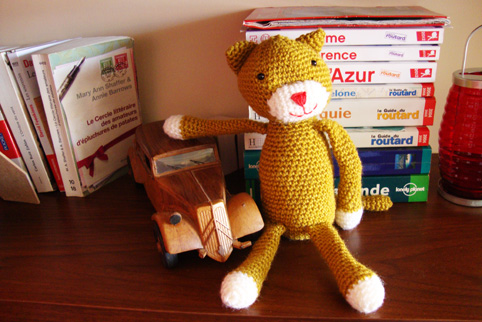 I crocheted it with a thinner yarn than the previous ones. So this one is smaller …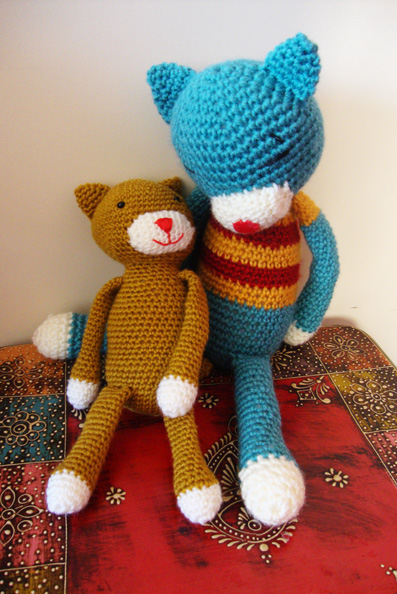 and guess what? Hubby wants one 😀 😀 hahahaha and he already chose the colors 🙂
But he'll have to wait because I have to finish the stool cover first 😉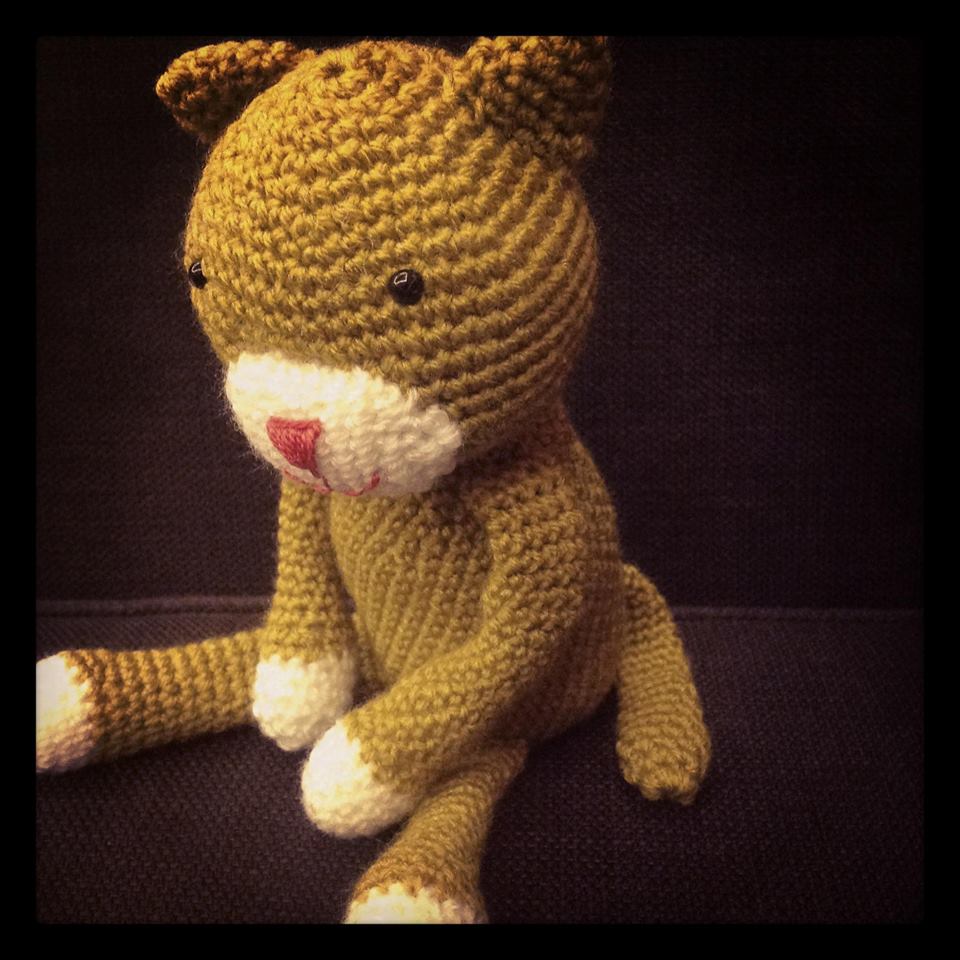 Life is good my friend… Enjoy it… Enjoy every second of it…
Wishing you a wonderful weekend with your loved ones
Thank you for visiting!
Sucrette