Good morning friends around the globe!
Hope you're doing great today…
I've been playing with my favorite stash of yarn and could not resist beginning a new project…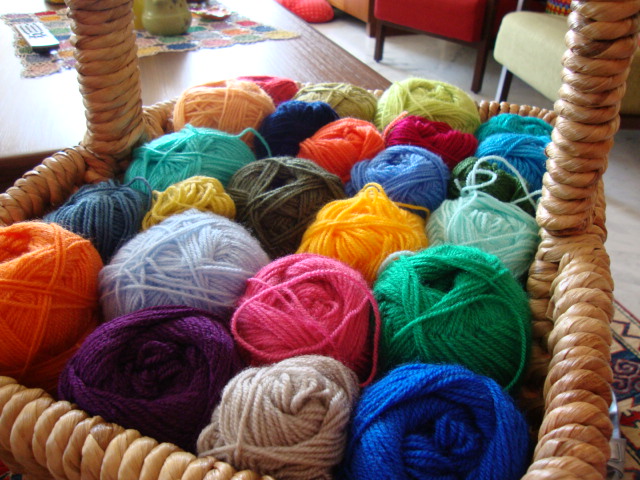 My favorite part in any hooky project is when I choose the colors and take them from their box to my favorite basket…and then dream a little bit on what I'll be making… and how the project will turn out once finished … 🙂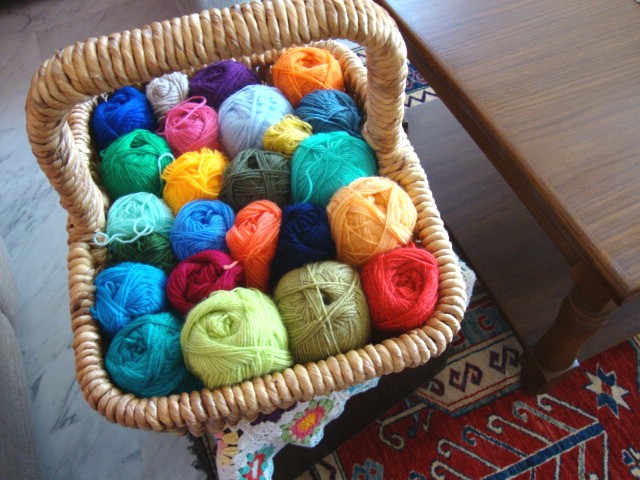 Crochet day dreaming is the best 🙂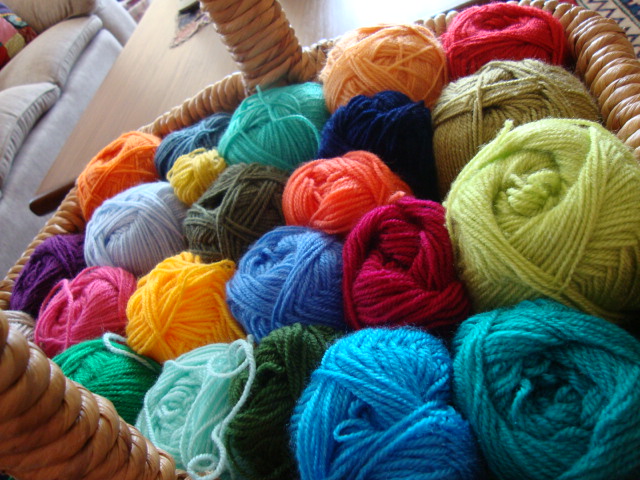 This yarn is my favorite… Even though it is a little thin (crochet with a 3mm hook) it has the most wonderful colors…
It is called Mirage…a 100% acrylic yarn…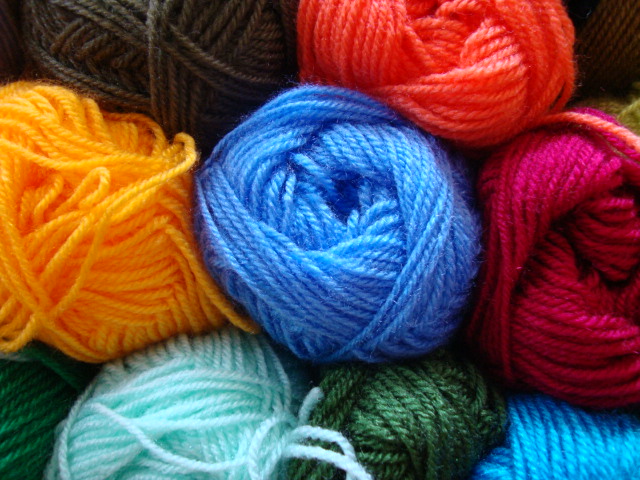 and I've decided to make a bedspread for the baby's room…Yes, I know that my own bedspread is not finished yet and I'm still making Love bird squares but I will be working on both of them together 🙂
And for this project I've been inspired by the lovely work of Derya…she's been working on her own patchwork blanket and posting great pics about it day after day…and I was like : woooow I want to make one 🙂
Derya has a beautiful blog where she post everyday lovely pics of her crochet projects…Even though it is in turkish and I don't understand a word I am always happy to visit her and get inspired by her talented projects and her wonderful choice of colors …
So… I began mine…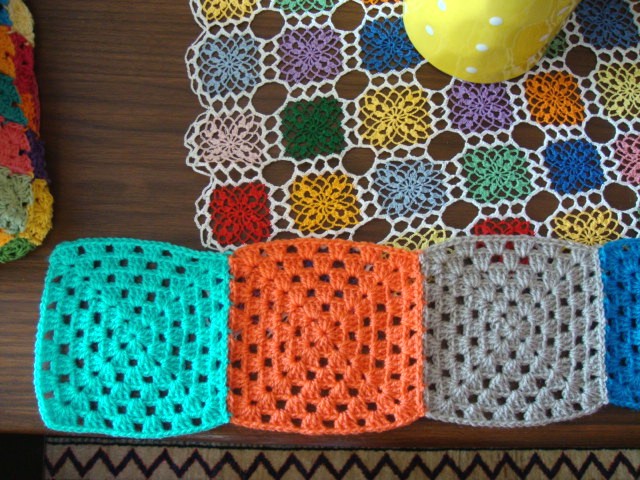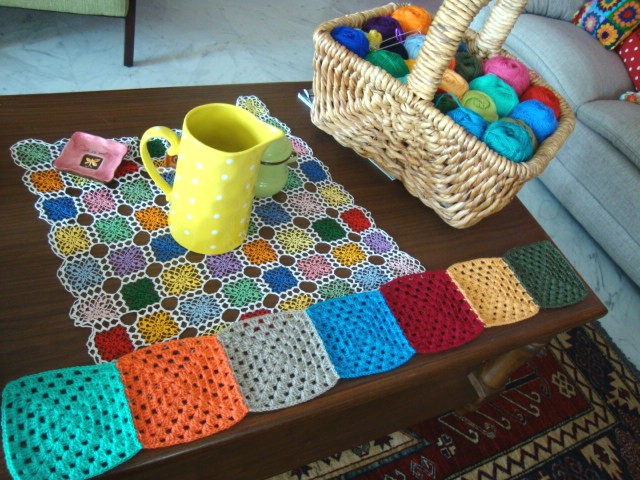 and I'm making 4 squares/ day … Oh you cannot imagine how much pleasure this simple project is giving me 🙂 Crocheting traditional granny squares of 6 rounds each and joining them together as-I-go … colorful plain granny squares 🙂 I love youuuuuuuuuuu soooo muchhh 🙂
and I feel that it will turn out wonderful as a single bedspread…what do you think?
Now I have two bedspreads on the making…One single and one double 🙂 yahooooooooooooo!
and I've began a new small painting also…in my new craft room 🙂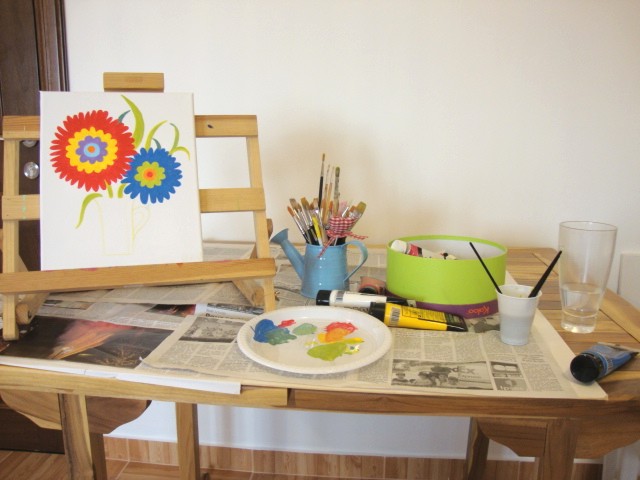 Rediscovering the pleasure of painting after a long period of time…is simply wonderful!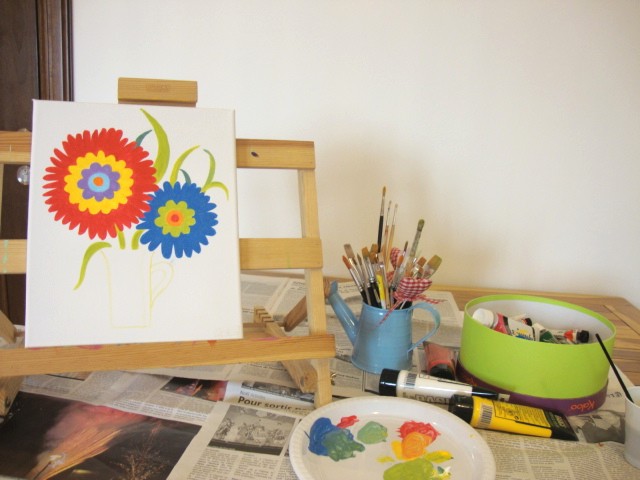 I'm off now to finish it!
Thank you so much for visiting…
Wishing you small pleasures to brighten up your day 🙂
Big kisses
Sucrette